7 Ways to Stream Football Games This NFL Season
Sep 9, 2016 | Share

FAQ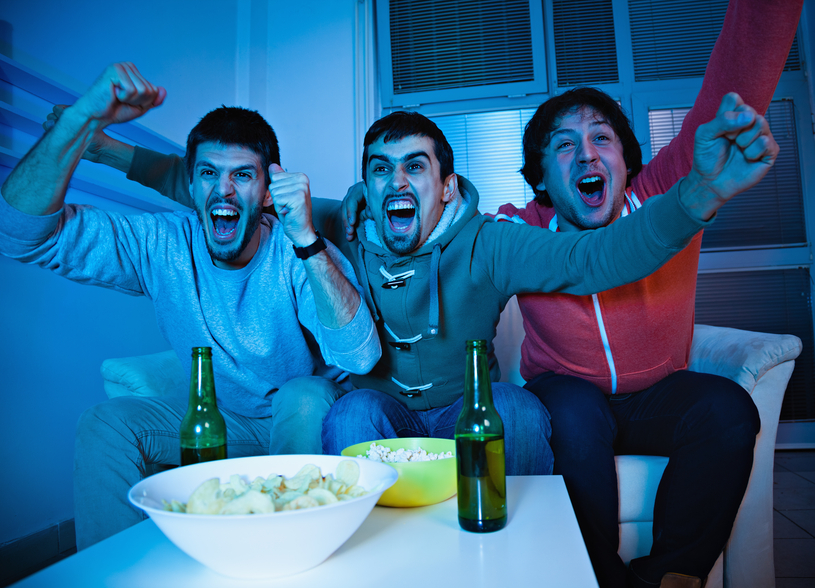 Looking to score NFL coverage without paying for cable? Look no further.
Thursday marked the beginning of the NFL football season, with the Panthers and the Broncos facing off in a repeat of last year's Super Bowl match. (Spoiler Alert: Same game, same result as last year.) But if you're a sports fan who has recently cut the cord, you may have been forced to get updates from Broncos fan down the street and you're probably asking yourself an important question: 
What can I do to stream the biggest games, so I never miss out?
It used to be a pretty complicated endeavor to piece together coverage, but cord cutters are getting a comprehensive streaming experience for the first time this season, without suffering heavy losses. This is thanks to some recent deals through Sling TV, DirecTV, and Twitter that'll bring an array of options to watch the big game to a wider audience. So pick a method for streaming the games you want and settle back with your snacks. Fantasy football season is about to begin, and you've got a front row seat to NFL programming.
Before we embark on an exploration of your options, note that you'll need the following networks:
Option 1: Get an Antenna
Cost: Free
Pick up the games featuring your favorite NFL team by tuning in with an indoor or outdoor digital antenna. While you might miss out on market games, you'll be able to pick up significant coverage from the major networks like CBS, FOX, and NBC.
Drawback: This won't get you comprehensive NFL programming, especially if you prefer a team that isn't local.
Option 2: PlayStation Vue
Cost: $29.99-$49.99/month
You can opt for
PlayStation Vue
, a streaming service that gives you coverage beyond local channels. This would include
ESPN
, FOX, NFL Network, and
NFL Red Zone
. It does not, however, include live coverage from major networks like ABC, CBS, FOX, and NBC. In addition to missing out on local channels, you'll be restricted to viewing from home since streaming on mobile devices with Vue is limited.
Drawback: PlayStation Vue is more expensive than some competing streaming services, so double check to make sure you'll be getting a good deal for the coverage you want.
Option 3: Sling TV
Cost: $20 Orange, $25 Blue, $5 add-on NFL Red Zone
Sling TV
struck up a deal earlier this year that provides NFL fans with some of the most affordable football coverage yet. Sling's Orange plan will give you access to
ESPN
, FOX, and NBC but for just five dollars more, you can upgrade to the Blue plan, which has NFL Network.
NFL Red Zone
is an add-on channel that you can snag for just $5 a month, which is a bargain for die-hard fans worried about missing even a second of the NFL season.
Drawback: Sling doesn't offer
CBS
, so you'll be missing out on some games.
Option 4: Twitter
Cost: Free
Twitter plans to broadcast Thursday night games
that would normally run on CBS, NBC, and the NFL Network. While details are still emerging, the 10 Thursday games being shown are anticipated to reach nearly 800 million users via Twitter's platform. Details about how the games will air are still emerging but the first will be September 15
th
between the Jets and the Bills.
Drawback: Twitter gives you access to just a handful of games, so it won't meet the needs of serious NFL fans.
Option 5: DirecTV Sunday Ticket
Cost: $60/month
I know what you're thinking. Wait- don't I have to have DirecTV as a provider to get NFL Sunday Ticket? Not if you happen to live in one of the areas where DirecTV doesn't provide satellite service. If you can't get DirecTV, you'll still be allowed to purchase
NFL Sunday Ticket
and stream it on devices of your choice, including an Apple TV or Roku. DirecTV also offers special discounts for college students.
Drawback: There aren't many people who actually live in an area where DirecTV can't provide satellite service, so this is a fairly limited audience.
Option 7: NFL Game Pass
Cost: $99.99/month
Want every minute of every game in HD, complete with condensed coverage and full replays?
NFL Game Pass is the way to go.
You can stream to any device and not miss a minute of the season. This is a pretty hefty price tag, so it's probably only worth it for serious NFL fans who'd be kicking themselves for missing that once-in-a-lifetime play.
Drawback: NFL Game Pass only offers live coverage of pre-season, out of market games so if you prefer to watch the action as it happens, this option isn't for you.
Looking for a high-speed internet provider that supports streaming the big game without buffering and latency issues? Enter your zip code to check out speeds available in your area.