Step 1: Becoming a Digital Nomad—Creating Your Exit Strategy
by Michelle Sander | Apr 26, 2017 | FAQ
You've decided to finally do it. After months of eating the same Pho for lunch and Thai takeout for dinner, weeks of virtually cycling through the French countryside in spin class, and night after night of expelling wistful sighs as you scroll through the #wanderlust hashtag on Instagram, you couldn't take it for a minute longer. So you made up your mind: you decided to become a digital nomad!
Congratulations *throws confetti* and welcome to the club!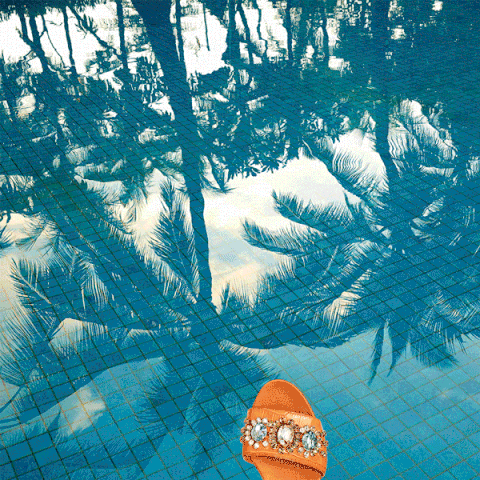 I'm Michelle Sander, and I live abroad and work remotely while running my own marketing consultancy. I've been working remotely for just shy of two years now and I've been living abroad while working remotely—how most people define a digital nomad lifestyle—for eight months. I've traveled a rocky road to get here, but now that I'm really doing it, and doing it successfully, I want to help you navigate your first steps down the path to making this lifestyle a reality.
If you haven't done so already, your first step to leaving the status quo behind is creating and executing a thoughtful exit strategy.
Part 1: Exit Strategy
Put a date on it.
Set up a Google Flights alert for a Wednesday—traditionally the cheapest day to book airfare—and purchase your first flight. If that's too intense, write down a date to book your flight by or set up a reminder alert on your Google calendar. Chances are, if it's not time sensitive, you might put it off longer than you'd intended.
If you aren't sure where to venture first, check out Nomad List. Nomad List breaks down the best cities to live and work remotely for digital nomads, based on cost of living, internet speed, weather, and other metrics. It's a huge time-saver when you are first getting into this lifestyle.
Sort things out at work.
To take your job on the road, you'll need to convince your employer that it works for your position. They will need to know you can make things work with varied time zones and minimal supervision.
Many digital nomads I've met simply start a conversation with their company's Human Resources department. For some, it has taken anywhere from three months to a year to smooth out the details of working abroad. Even though the Harvard Business Review concluded that 87% of remote workers feel more connected through the use of videoconferencing, and companies of all sizes report significant decreases in operating costs, some companies still are simply not open to the idea. Check out Remote.co's "10 Stats about Remote Work" for even more great stats, but if you can't get past this roadblock, there are still alternative routes you can take.
For example, I decided to start my own marketing consultancy, and my former employer is now one of my best clients. If that's not an option for you, there are many job boards available that cater exclusively to remote work. We Work Remotely is a great free option. If you'd like something with a larger pool of opportunities, try FlexJobs. It will cost you about $15 a month, but in my experience, it's worth it.
Get your ducks in a row at home.
You'll need to find someone to take over your lease and watch your goldfish, for a start. If you can, start with a small trip abroad to see how well you like it. After you're certain you enjoy the #remotelife, you can return home and tackle the pesky problem of what to do with all your stuff.
If you have a car, you'll want to sell it. If you can't be parted, you can garage it and pay an incredibly discounted rate for your car insurance.
Your clothes might not even be in style when you get back, but if you plan on passing through your home base often, it would be good to rotate the clothing you take on the road. Wearing the same clothes every other day gets boring after a few months and, depending on the time of year and the climate in the places you are traveling, your wardrobe needs will change over time.
In my next post, we'll cross into the nitty-gritty of all those things you'll need to take care of before you leave, from immunizations to gear:
Part 2: Digital Nomad Prep List–Things To Do Before You Go
Michelle Sander is a journalist and marketing and brand positioning leader. While traveling abroad and working remotely, she helps her clients tell their brand stories. Michelle wrote this post as she marveled at the verdant forests and remarkable Austro-Hungarian architecture of the Transylvania region of Romania, where a beer costs about 7 Lei (about $1.65).