Home Automation: Your Guide to Smart Lightbulbs and Controls
Mar 7, 2017 | Share

Technology
Most people purchase smart lightbulbs and switches for one of three reasons: energy efficiency, security, or convenience. Smart lightbulbs, especially when integrated with other home gadgets, can save money on utility bills. They also can improve home security: because you can set when the smart lights turn on and off, it always looks like someone's home. Smart lightbulbs and switches can make life more convenient, too. The automated lights turn on at pre-set times or register your arrival and turn on to welcome you home at night. Some allow you to tailor them to a daily routine or to adjust their brightness throughout the day. The question remains, though, of whether to use bulbs or switches to create your smart home lighting system. This guide provides the answer. It covers the best smart lighting switches and bulbs available today, as well as typical concerns like features, cost, and compatibility with smart home hubs.
If you want to control multiple lights with a single switch, one of these brands may be for you.
Data effective 2/2/2017.
Check out these three products if you're interested in smart lightbulbs.
| | | | | | |
| --- | --- | --- | --- | --- | --- |
| | Compatibility | Protocol | Bridge | Rating | Price |
| LIFX Wi-Fi Smart LED Lightbulb, Set of 4—color | Amazon Alexa, Nest, Samsung SmartThings, IFTTT | Wi-Fi | No | 3.8 | $195.96 |
| Philips Hue Starter Kit—color | Amazon Alexa, Apple HomeKit, IFTTT, Nest, Samsung SmartThings, Wink, and more | Wi-Fi, ZigBee | Yes | 4.3 | $135.95 |
| TP-Link Smart LED Lightbulb—white | Amazon Alexa | Wi-Fi | No | 4.0 | $34.98 |
Data effective 2/2/2017.
What Is Smart Lighting?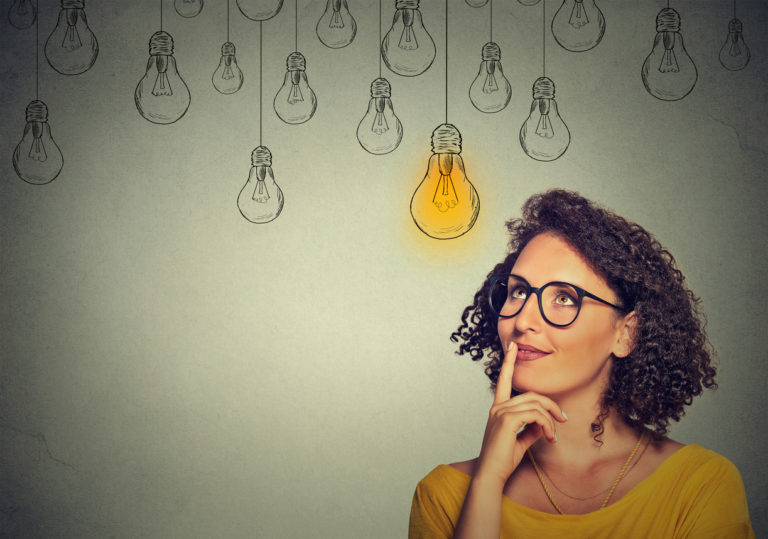 Smart lighting enhances the standard Edison bulb by allowing you to turn lights on or off from your smartphone or other connected device.You can use smart lighting as a cost-effective way to test the smart home waters, and you'll likely find that you enjoy the benefits. It conserves energy, potentially reducing your monthly electricity bill. You can set timers and schedules, change settings remotely via mobile apps, and, in some cases, have the lights turn on or off upon entering or exiting a room. Smart lighting solutions improve home security, too. Thieves tend to avoid well-lit and occupied homes, so smart lights help you protect your loved ones and valuables. For example, you can make it appear that you're home even when you're out late at night or away on vacation. These lights also act as a safety measure—you will never again stub your toe on a coffee table when you're too lazy to manually switch on the lights.
What's the Difference between Switches, Controls, Smartbulbs, and Systems?
Controls and switches generally refer to the same things. Smart lighting switches replace your existing wall switches, so they require some hardwiring. Depending on the wiring configuration, you can control one light, several lights, or a combination of lights, appliances, and fans. Smart lightbulbs reside in their own category. You might purchase a single bulb or starter kit to test if smart home lighting is right for you. You simply screw the bulb into a light socket, and then you control the lightbulb from a smartphone or other device. "Systems" refer to the whole kit-and-caboodle. That is, a smart lighting system affects the entire home. If you exchange all your old lightbulbs for smart ones or use smart lighting switches to control the standard and smart lights, you have a system.
How Do I Set up Smart Lighting in My Home?
1. Decide on a Home Automation Hub
Before you choose a smart lightbulb or switch, you should select a home automation hub. A hub, such as Amazon Alexa, Samsung SmartThings, or Apple HomeKit, essentially acts as a "single sign-on." With it, you can control all your smart home gadgets, including any bulbs or switches.
2. Choose a Lighting System
Next, choose a lighting system. To select the right one for your needs, check out our list of smart light switches and bulbs and pay attention to compatibility. You want a product that integrates easily with your hub.
3. Install a Smart Lighting Bridge (If Necessary)
Depending on which gadget you buy, you may need to set up a bridge. You can read more about bridges under "What Should I Consider before Buying Smart Lightbulbs or Controls?" below.
4. Install the Smart Lighting Mobile App
Each smart lightbulb and switch uses a mobile app. You should install it to set, monitor, and manage the lighting system.
5. Set Your Initial Lighting Settings
Many smart lighting switches and bulbs learn and adapt to your routine, but you will want to set some initial parameters. These settings help the bulbs and switches acclimate to your schedule and preferences.
What Should I Consider before Buying Smart Lightbulbs or Controls?
Features
Smart light switches and bulbs come with many features. The essential one is the mobile app. Others include motion-sensing capabilities, timers, dimmers, color andhue adjustability, streaming audio, and built-in cameras.
Compatibility
Make sure the smart lighting you select integrates with your smart home hub. Some common hubs include Amazon Alexa, Apple HomeKit, Google Home, and Samsung SmartThings.
Wiring
Smart light switches require a neutral wire in order to function. Newer homes usually contain neutral wiring, but homes built before the mid-1980s should be checked before investing in any switches.
Protocols
You'll run across several protocols in the smart lighting market. Z-Wave, ZigBee, Insteon, Wi-Fi, and Bluetooth are common ones. If you have existing smart home devices, make sure they can all communicate using the same protocol.
Bridges
Many smart lightbulbs use the ZigBee protocol, which doesn't "talk" with Wi-Fi and Bluetooth devices. These bulbs, including the Philips Hue, require a bridge that translates the protocol into something Alexa and your smartphone can understand.
Ease of Installation
When purchasing a smart lighting switch or bulb, consider how easy it is to install. In general, bulbs will be much easier to install than switches because they don't require any wiring. Customer reviews can offer additional insight into this consideration.
Cost
Finally, you should consider cost. A smart lighting switch might be cheaper at the outset, but will it serve all your needs? The same question applies to a smart lightbulb—if you want to use multiple bulbs, the cost adds up quickly. You likely will end up using both smart lightbulbs and switches, so your answer may come down to where to budget your money first.
Top Smart Lighting Switches
Best Overall
Insteon makes it simple to control home lighting. Install the dimmer and app, and the lights will obey your every command. If you would like to exert your influence over ceiling fans and appliances, you should give the
Insteon SwitchLinc Remote Control Switch
a glance.
Compatibility
: Amazon Alexa
Protocol
: Insteon
Mobile App
: iOS, Android
Notable Features
: This Insteon model communicates through power lines and wireless frequencies. You can control it through Alexa, mobile devices, or a handheld remote (sold separately).
Best Value
(3.8/5)
Belkin offers a slew of smart home gadgets, including the WeMo Light Switch. Pair it with the mobile app, and you'll be able to schedule lights to turn on and off at pre-set times.
Compatibility
: Amazon Alexa, Nest
Protocol
: Wi-Fi
Mobile App
: iOS, Android
Notable Features
: The WeMo Light Switch integrates with Nest, which allows both the thermostat and lights to respond to your presence or absence.
Best Starter Option
(4.2/5)
GE's switch gets you started off right with its compatibility options. Besides the four hubs listed below, the switch also works with Z-Wave-certified hubs like HomeSeer, Smart Security, and Iris.
Compatibility
: Amazon Alexa, Samsung SmartThings, Wink, Honeywell, and more
Protocol
: Z-Wave
Mobile App
: iOS, Android
Notable Features
: To see even more functionality with the switch, you should purchase the
GE Add-On Switch
. The additional switch lets you build two, three, and four-way wiring configurations.
Top Smart Lightbulbs
Best Overall
(3.8/5)
LIFX competes directly with the number-two pick Philips. This brand offers colored and white smart lightbulbs without the bridge requirement.
Compatibility
: Amazon Alexa, Nest, Samsung SmartThings, IFTTT
Protocol
: Wi-Fi
Bridge
: No
Notable Features
: LIFX bulbs come in at a higher price point than Philips, but the bulbs offer sixteen million colored hues and shift from warm to cool whites. Plus, LIFX doesn't require setting up a bridge.
Best-Rated on Amazon
(4.3/5)
The Philips line might require a bridge, but it delivers amazing functionality. You can control up to fifty Philips Hue bulbs with a single bridge, and you can customize "lighting scenes."
Compatibility
: Amazon Alexa, Apple HomeKit, IFTTT, Nest, and more
Protocol
: Wi-Fi, ZigBee
Bridge
: Yes
Notable Features
: The Philips Hue comes in color and white bulbs, allowing you to develop a home lighting system that reflects your personal tastes or current mood.
Best Starter Option
(4/5)
The price listed here is for only one bulb, but you'll still spend less on a TP-Link set of four than you will on the Philips Hue Starter Kit or LIFX.
Compatibility
: Amazon Alexa
Protocol
: Wi-Fi
Bridge
: No
Notable Features
: TP-Link's mobile app allows you to track real-time and historical use in order to save more money on the electric bill. It also offers basic functions like timers, schedules, and countdowns. The world of smart home lighting systems beckons. Take your first, small step into it with one of the products shared here.
---
Author - Erin Feldman
Erin is a freelance writer based in Austin, Texas. She has over ten years of experience, with a background in marketing and creative writing