Step 2: Digital Nomad Prep List—Things to do before you go
May 19, 2017 | Share

Brand Guides
The nitty-gritty of all those things you'll need to do before you leave, from getting the right immunizations to prepping your gear.
You've decided to finally do it. After months of eating the same Pho for lunch and Thai takeout for dinner, weeks of virtually cycling through the French countryside in spin class, and night after night of expelling wistful sighs as you scroll through the #wanderlust hashtag on Instagram, you couldn't take it for a minute longer. So you made up your mind: you decided to become a digital nomad!
Congratulations *throws confetti* and welcome to the club!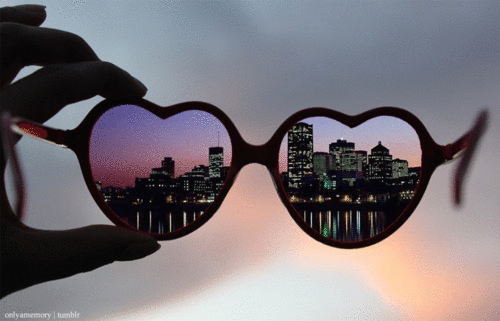 I'm Michelle Sander, and I live abroad and work remotely while running my own marketing consultancy. I've been working remotely for just shy of two years now, and I've been living abroad while working remotely—how most people define a digital nomad lifestyle—for nine months. I've traveled a rocky road to get here, but now that I'm really doing it, and doing it successfully, I want to help you navigate your first steps down the path to making this lifestyle a reality.
If you haven't done so already, be sure to read all about your initial step to leaving the status quo behind in the first post of this series, Step 1: Becoming a Digital Nomad: Creating Your Exit Strategy. We are now pushing forward to Step 2!
Get your golden ticket.
What's your golden ticket? Your passport, of course! Without that you'll be grounded before you can even start. 
Get your medical situation in order.
This is not a drill! Depending on where you are headed, you might need specialized immunizations or be unable to find the medications you need to thrive on the road. Let me tell you from first-hand experience that a hospital in rural Thailand is not a place you want to spend much time. (Plus, they always want a stool sample…but why?) If that's not enough motivation for you to get going on this quickly, nothing will be.
You can get a list of required immunizations—some countries are said to check your immunization card upon entry—from the Centers for Disease Control (CDC) website. If you are headed to digital nomad hotspot Kuala Lumpur, Malaysia for example, you'll need Hepatitis A, Typhoid, Cholera, Hepatitis B, Japanese Encephalitis, Malaria, Rabies, and Yellow Fever immunizations, in addition to the routine vaccinations recommended to every adult by the CDC.
Also, keep in mind that which of these you'll really need depends on where you'll be traveling outside of the main city. When I spoke to my primary care physician, she took a better-safe-than-sorry approach. Additionally, some vaccinations, like the Japanese Encephalitis shot for example, are extremely pricy and require multiple inoculations done weeks apart for the vaccine to fully protect you, which is why it's important to complete your vaccinations early.
While you are speaking with your doctor, ask for copies of all your prescriptions. It's good to have your own copy in case there are questions or something is damaged or lost along the way. Remember that some countries won't let you bring in certain drugs, even with a prescription. An impromptu flight back home to fill a prescription isn't something you'll want to budget for, so it's best to do your research before you go.
Many countries do have off-brand versions of prescription drugs that you can simply ask for at the counter and receive with a handwritten prescription from the pharmacist on the spot, but if you need this medication to function, it's best not to risk it. Instead, get as many month's refills as you can and pack them with you. The problem you'll likely bump into is with your insurance not wanting to give you medication this far in advance. No one said the digital nomad life would be easy!
This brings me to my next point: insurance.
Get international insurance.
You need it. If your current insurance won't cover you abroad (many won't), you'll especially need to purchase this. You are going to fall off your scooter in Southeast Asia. It's not a matter of if but when and how often.
Even if you are the most astute traveler in the land, you could step on coral (me), realize it wasn't coral but a seashell that is now embedded into your foot and get a nasty infection (me), be on the back of someone else's bike when they crash it (me, three times), get bit by a dog of questionable rabies status (not me), eat from a bad street vendor (all travelers pretty much always), or be hospitalized with Dengue fever (not me *knocks on wood*).
Your new #remotelife is not for the faint of heart.
Get the right gear.
Now that you are thoroughly terrified of stepping foot outside of your place, let's distract you with some shiny new gear! You don't need as much as you might think to take the show on the road, but there are a few essentials.
You need a quality bag that serves as a carry-on and laptop bag. I chose a Tortuga backpack because I wanted to carry my belongings to and from the workspace or coffee shop but also use the bag as a carry-on with added storage space when I moved between cities.
My other bag is a backpack with a removable rolling system. I've had back injuries in the past, so I wanted options when I'd be in Southeast Asia and have to use a motorbike for transport at times. If you choose a clamshell roller or a bulky case, you might be tempted to overfill it, which will make it difficult to get those cheaper flights on airlines like Ryanair or AirAsia.
I also packed an external hard drive, large and small external battery chargers, and a great universal adapter that's a surge protector with two sockets and two USB plugs. I strongly recommend a surge protector with these features. It's the first thing I unpack when I arrive and the last thing I pack up when I leave. It's indispensable. You can purchase items like phone charging cables and earbuds almost anywhere, so don't waste the space. I'd also add clothes to this grouping of space wasters. Clothes are inexpensive in most places, and they are going to get ruined when you accidentally use the "fuzzy" cycle on a machine in Singapore. Apart from a pair of lucky socks, don't bring anything you wouldn't mind tossing.
Get real with yourself.
This is the time when it pays to be honest with yourself and answer this question: is there something I absolutely cannot live without? I knew a guy who was extremely passionate about Big Red chewing gum. He would chew several pieces a day. He did the math and saved the space and weight to pack a year's worth. If there is something you need to thrive on the road— something you'd be lost without—bring it. Some digital nomads even travel with their pets. It's a lot more difficult, but they find a way to make it work.
And that's the main thing you'll discover about your new digital nomad life: most of the time it's about figuring it out. Your new motto will become, "I can work with this." The life of a digital nomad is definitely one of perseverance. Keep this in mind when you are in line waiting to get extra passport photos or waiting for hours on hold with your insurance company.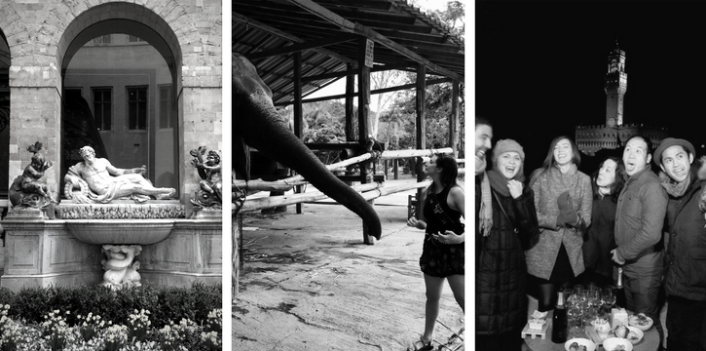 It's all part of the adventure.
Author - Michelle Sander
Michelle Sander is a journalist and marketing and brand positioning leader. While traveling abroad and working remotely, she helps her clients tell their brand stories. Michelle wrote this post as she marveled at the verdant forests and remarkable Austro-Hungarian architecture of the Transylvania region of Romania, where a beer costs about 7 Lei (about $1.65).