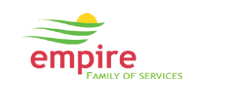 Ryan Cook | 2012-06-20
This company refuses to provide the services they charge for. I have had technicians attempt to fix the problems at least 25 separate occasions, yet to no avail. I have to pay for a land line that I dont even use just to have internet that ranges around .5 Mbps on the best days, with constant disconnects and extremely unstable speeds. This company owns the lines in my area, and is the only option available for me, and they know it. I have begun filing complaints with the BBB, the FCC and the PSC, simply to be able to stream a movie once a week with my family at a cost of over $75 per month! The service department is arrogant and dismissive, the "technician" that covers my area is quite obviously unqualified or simply does not care. They often skip appointments, without notice, when my wife takes off of work to be home. Avoid them at all costs!!!!!!
¿Fue útil esta reseña?
15
3