2 LHTC Broadband Evaluación de clientes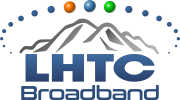 Shaniel M | 04-20-2023
I absolutely love our internet suppliers. Laurel Highlands has the fastest internet available on the market today and bring it to people like me that live in the middle of nowhere! Not only are their prices beyond fair but they also have the absolute best customer service team I have ever had the pleasure of dealing with. They go above and beyond for their customers!! They set the bar in my opinion and no one out there can even reach it!!!! I am 100% a satisfied customer, have been with them since 2017 and definitely will be for the foreseeable future!!!
¿Fue útil esta reseña?
0
0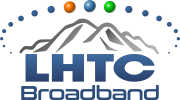 Dale O | 01-31-2023
Company offers bundled packages but cannot deliver; it takes 4 months to get a response where they cannot honor their advertised packages. The TV selection is very poor and we are thinking of moving to Direct TV. Be very careful of the bogus advertising and stalling technique used in phone conversations.
¿Fue útil esta reseña?
0
0