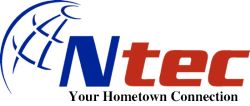 Crystal Smith | 2017-07-23
Living in a small town, we are left with no option but to use Ntec (there are no other providers of internet besides satellite). If I had the option to use one of the larger providers (I have in the past before buying my current home) I definitely would. The price is significantly higher than other providers in our area, they do not have many of the features a larger company would (their website is out dated and difficult to even make a payment on), and even installation scheduling was a pain (only available 8-3 Mon-Fri, difficult for those that work a 9-5 job like myself).
¿Fue útil esta reseña?
2
0