Compañías de Internet en ,
Disponibilidad de banda ancha
(Internet con más de 25 Mbps)
Mapa de disponibilidad de proveedores de Internet
Reseñas de clientes de los proveedores de Internet en
Holly B | 08-30-2023
2 1/2 hours to schedule service on my business line. The only way I got a human was to go through sales. There, they respond immediately. They want your business but they don't want to fix it if there is problem. Also, the individual that I finally did speak to was not even understandable. I think I have a service call for Friday. Leaving my business without a phone for three days.
¿Fue útil esta reseña?
3
0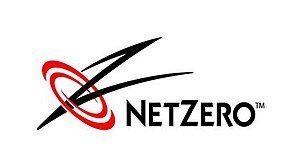 Thomas B | 08-23-2023
NetZero email is terribly unreliable. I have had numerous instances where I find out via text or postal mail or a third party email that their messages to my NetZero address resulted in mail failure. This is more than annoying when I am being sent automated emails by, for example, a financial institution or other company for dual authentication identify verification purposes, and the email does not arrive at all or arrives hours later, after the verification code has expired. I have engaged NetZero's tech support, and charged $25 for this service, and they have done nothing other than to tell me that I need to troubleshoot with the sender. Really? How to I troubleshoot this with a large corporation's IT department, who are sending automated notifications and ID verifications to all their customers via their standard process? In short, don't use NetZero email for anything important. Best to set up use a different email service, such as Gmail, where messages are received almost instantaneously.
¿Fue útil esta reseña?
0
0