Cox Review
Low starting prices and bundle deals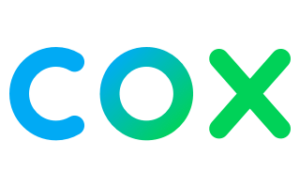 Starts at
$29.99/mo
for 12 months with 1-yr. svc. agr.
Great value bundles
Blazing fast gigabit internet speeds
Low introductory prices
Customizable Contour TV
*Data as of 05/26/2020. Offers and availability may vary by location and are subject to change.
Cox pros and cons
Cox Communications is a good option if you want fast internet speeds, no-contract TV service, or a bundle bargain. But after the first year or two, you'll probably see your monthly bill go up.
Pros
Inexpensive introductory prices
Up to gigabit internet speeds
Good bundle deals
Cons
Price increase after intro period
Limited availability
1 TB internet data cap
Cox promotions and deals
Cox has great introductory rates for internet and bundles. It sometimes offers even better promotions for certain areas. For example, at the time of writing, several cities (including Las Vegas, NV, and Sun Valley, ID) had a running promotion to get Gigablast for $99.99 per month for the first year, instead of the usual $119.99 monthly charge. Ask your Cox customer service agent about any current deals available in your area to see if you can score a discount.
Cox internet, TV, and bundles
Internet
$29.99–$99.99/mo. for 12 months with 1-yr. svc. agr.
10 Mbps–940 Mbps
Great introductory rates
View internet plans
TV
$25.00–$69.99/mo. for 12 mos.
75–140+ channels
No contracts
View TV plans
Bundles
Start at $49.99/mo. for phone and internet bundles
Up to 250 channels and 940 Mbps
Both Double Play and Triple Play packages
View bundles
Offers and availability may vary by location and are subject to change.
Cox has TV, internet, home phone, and home automation services. All of them are available alone or bundled together with other services for a better deal. We've put together a brief overview and recommendation for each of Cox's main offerings below.
Cox Internet Preferred 150
Speeds up to
150
Mbps download
From
$5999/mo
Internet Discount
*Note: Most promotional prices cannot be combined with promotional prices for other services. The regular rate for this service may apply if another promotional service is added to your cart. Offer expires 06/29/2020 and is available to new residential Cox Internet customers in Cox service areas. Offer is only available for new subscriptions to Internet Starter 10 service. After promotion period, regular rates apply. Prices exclude installation/activation fees, equipment fees, inside wiring fees, additional outlets, taxes, surcharges and other fees. A credit check and/or deposit may be required. Offer may not be combined with other offers. Online orders only. Other restrictions may apply.
Internet Preferred 150
Advertised rate includes monthly recurring service fees but excludes equipment charges. Additional jacks, inside wiring, reconnection, activation, taxes, franchise fees, and surcharges are additional. Modem required for service. For best performance, use of Cox approved cable modem is recommended. Uninterrupted or error-free Internet service, or the speed of your service, is not guaranteed. Actual speeds vary. See www.cox.com/internetdisclosures for complete Cox Internet Disclosures. Cox cannot guarantee the intended results from the McAfee® services or that the McAfee® software will be error-free, free from interruptions or other failures. The McAfee® services and features are subject to change. McAfee® is a registered trademark of McAfee®, Inc. A credit check and/or deposit may be required. Other restrictions may apply. All rates and offers are subject to change. All Cox Internet plans include 1 TB (1024 GB) per month of data usage. Unlimited and 500 GB Additional Data Plans can be added for an additional monthly charge. Data usage in excess of plan may result in a $10 charge for up to 50 GB of additional data and for each additional 50 GB block thereafter, except for Unlimited Data Plan subscribers. Unused data does not roll over. See also Speeds and Data Plans Information (cox.com/dataspeedplans) for High Speed Internet Service in your area for details. See cox.com/datausage for complete data usage details. All services and plans subject to Cox Residential Customer Service Agreement (including mandatory arbitration provisions): cox.com/rcsa, Acceptable Use Policy (including Cox's right to terminate service for abuse of network): cox.com/aup, and other policies: cox.com/policies. 
Charges Included
Includes monthly charges and applicable discounts, one-time charges, and activation fees. Prices do not include applicable taxes, fees, and surcharges. Excludes charges for subscribed services. Prorated charges may appear on your bill if you change services before the billing cycle is complete. Prorated charges are not presented here. Prices, and/or when applicable contracts, may differ from those presented here as a result of existing customer pricing and/or contract related updates. All prices and packages are subject to change.
Cox uses cable connections to deliver speedy internet, reaching up to 1,000 Mbps. That's impressive, but most people don't need that kind of bandwidth. Cox's humbler low- and mid-tier options offer good value if you're not looking for the fastest internet. The Cox Internet Preferred 100 plan is a great middle-of-the-road option for families. Read our in-depth analysis of Cox internet plans for our recommendations.
Cox Gold Double Play
Speeds up to
500
Mbps download
From
$14999/mo
For the first 12 months with a 2-year agreement.
Cox Contour TV has a lot of channel options, but 100 or so of them are available only through add-ons or bundles. Depending on what you want, the customization options can be nice, but the extra channels and shows also come with extra cost.
The Gold Bundle includes every channel available with Cox Contour TV and internet to cover streaming as well. That makes it the best option if you want channel variety. You can learn more about the rest of Cox's TV plans and bundles on our Cox TV review.
Cox Bronze Triple Play
Speeds up to
150
Mbps download
From
$10999/mo
for 12 months with 2-yr. svc. agmt.
Unlimited calls to U.S., Canada, and landlines in Mexico
Cox's internet and TV bundles are a better value than either service by itself. The cable company's home phone and home automation services also make more sense when bundled. For instance, adding Cox's Voice Premier phone service to any of the Bronze, Silver, Gold, or Platinum bundles is basically free for the first two years.
The Bronze bundle is a great, inexpensive option for families because it includes Contour's 140+ channel lineup and a 150 Mbps internet plan. Check out our Cox TV review and Cox internet review for detailed bundle recommendations.
Find a Cox store near you.
Cox fees and charges
The prices for internet and TV that you see advertised are rarely what you'll actually pay—all thanks to good ole taxes and fees. Though extra charges aren't fun for anyone, they're nothing new. Cox pretty much does what other companies in the industry do.
Cox charges penalty fees if you pay late, your payment is returned, or you cancel your service before the end of your contract (remember not all Cox plans have contracts)—just like a landlord or any other contract business would. You'll also have to pay unavoidable taxes for services, which depend on where you live.
There are also fees that go along with certain services. Getting TV from Cox comes with monthly broadcast TV and regional sports surcharges. And if you use the internet a lot (and we mean a lot), you could see overage fees for going over your 1 TB monthly data limit.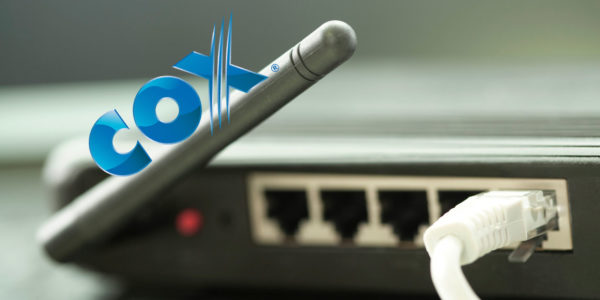 How to self-install Cox
Take installation into your own hands without waiting around for a service appointment.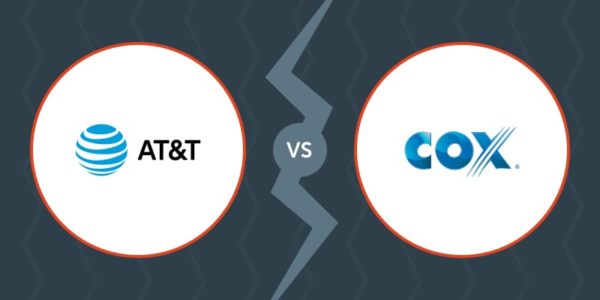 Cox vs. AT&T
Cox has better budget and mid-tier plans, but AT&T wins for customer satisfaction.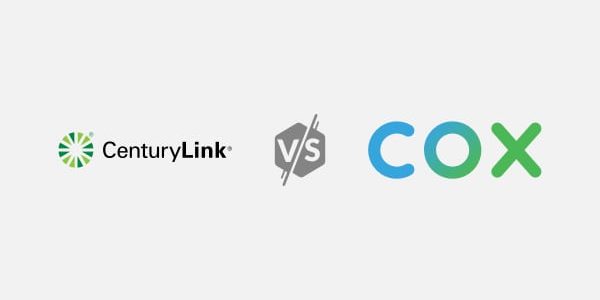 CenturyLink vs. Cox
Cox bundles are a great bargain, but CenturyLink's Price for Life guarantee protects against sneaky price hikes.
Our verdict
We're fans of Cox Communications' low prices when you first sign up, especially for internet plans and bundles. We're less thrilled about Cox's price jumps after those introductory rates, but it's a good service provider if you're looking for a bargain for a year or two. And its fast internet speeds can be worth the price increase if you need a lot of bandwidth.
When it comes to TV, Cox Contour TV's no-contract policy and limited price increases are great. Its one-plan arrangement lets you customize your channel lineup more than tiered plans available from other providers, but the customization options also up the price pretty quickly. The service is fine by itself, but it's better as part of a bundle.
Overall, we like Cox bundles, even though they require a contract. They give you some pretty steep savings for the first few years, which makes both the internet and TV plans more appealing.
Find speeds in your area.
Is Cox DSL or cable?
Cox Communications is a cable company. It uses copper cable connections for both its TV and internet services. Compared to DSL, cable internet is faster and more reliable, but it isn't perfect. Cable connections can get congested and sluggish if you and all your neighbors decided to get online at the same time.