Cox Internet Review
Speedy cable internet with low starting prices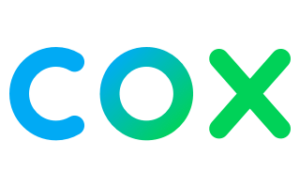 Price
$29.99–$99.99/mo
for 12 mos. w/ 1-yr. term agrmt.
Speeds up to
25 Mbps–940 Mbps
Low introductory prices
Up to gigabit speeds
Great value bundles
*Data as of 5/26/2020. Offers and availability may vary by location and are subject to change.
Best Cox internet plans
Cox offers quite a few internet packages, ranging from its 25 Mbps Starter plan to the super speedy 940 Mbps Gigablast plan. Both ends of the spectrum are worth looking into—the Starter 10 plan is inexpensive and good if you use the internet only for web browsing, social media, and email.
Gigablast internet gives you the fastest possible speeds to cover a bunch of simultaneous connections and keep buffering at bay. It's a little pricey compared to some other gigabit internet packages from other ISPs, but the speed could be worth the cost if it's your fastest option.
Between those two tiers is the Ultimate internet package. It's more widely available than Gigablast internet and costs less per month. We like its fast speeds that give you plenty of bandwidth for multiple connections, streaming, gaming, and everything else.
Bundling TV or home phone services with your Cox internet plan is a great way to score a deal. You could save more than $2,000 over two years by signing up for the Cox Bronze Bundle with Voice Premier rather than paying for the same internet, phone, and TV packages separately.
The biggest downside of all Cox's plans remains consistent: the price increase when your introductory period ends. That could be one or two years, depending on the plan. The Starter 10 price increases up to $15 after the first year, and the Bronze bundle can more than double in price.
Check out our top picks.
Cox Internet Starter 25
Speeds up to
25
Mbps download
From
$2999/mo
for 12 mos. w/ 1-yr. term agrmt.
Cox Gigablast
Speeds up to
940
Mbps download
From
$9999/mo
for 12 months with 1-yr. svc. agr.
for 12 mos. w/ 1-yr. term agrmt.
*Data effective 03/29/21. Offers and availability may vary by location and are subject to change.
How good is Cox internet service?
Cox cable internet service is pretty good, but its level of greatness depends on where you live. For example, Cox doesn't offer no-contract internet plans in all of its service areas. Moreover, some areas are a little cheaper than others. 
In our annual customer satisfaction survey, Cox ranked fourth out of 12 in overall customer satisfaction behind EarthLink, AT&T, and Verizon. It was one of the best providers in our survey in terms of customer support, coming in second place, and it got third place in customer satisfaction with internet speed.
Cox offers a variety of speeds to cover all types of internet users, from its inexpensive 25 Mbps plan all the way up to gigabit speeds. Its inexpensive low- and mid-tier packages are great for households that don't need the fastest speeds. Just a heads up, though, Cox internet plans start out with promotional pricing, so you'll see your bill go up a year or two after first starting service.
Pros
Inexpensive starting prices
Fast speeds
Good bundle deals
Cons
Price hikes after promo period
Limited availability, especially for Gigablast
1 TB data cap on all plans
Cox internet plans
Get the right internet plan for you.
Plan
Prices from*
Download speeds up to
Connection Type
Cox Internet Starter 25
$29.99/mo
25 Mbps
Cable
Cox Internet Essential 50
$39.99/mo
50 Mbps
Cable
Cox Internet Preferred 150
$59.99/mo
150 Mbps
Cable
Cox Ultimate 500
$79.99/mo
500 Mbps
Cable
Cox Gigablast
$99.99/mo
940 Mbps
Cable

View Cox Communications Internet Plans
*for 12 mos. w/ 1-yr. term agrmt.
Data effective 03/29/2. Offers and availability may vary by location and are subject to change.
Though Cox internet speeds reach up to 940 Mbps, we think its low-speed tiers are a better value. Most people don't need gigabit speeds, and Cox's Starter 10 plan is a great basic internet package that won't break the bank.
If you do need the best and fastest, the Gigablast internet plan is a little more expensive than some competitors' gigabit internet packages, but it also offers ridiculously fast speeds. Most households could get away with the cheaper Cox Internet Ultimate plan without noticing much of a difference, though, which is nice because Gigablast isn't available everywhere anyway.
Cox internet's overall strengths are speed, variety of options, and low starting prices. But Cox internet plans all have a 1 TB data cap and price hikes after the introductory period. Don't let that stop you from saving money—the low starting rates are great if you're planning on moving in a year or two.
Pro tip:
Cox charges overage fees for going over your 1 TB limit, but you probably won't have to worry about it unless you're really wild about using the internet. You could stream Netflix in standard definition 24 hours a day and still not reach the limit. At that rate, you'd make it through all seven seasons of Buffy the Vampire Slayer in four and a half days.
On a slightly different level from the rest of Cox's plans, StraightUp Internet is the ISP's prepaid internet service. It's slightly slower and initially more expensive than the Essential 30 plan, but it doesn't have any hidden fees, credit checks, or contracts. Plus, it includes a Wi-Fi modem without the pesky equipment rental fee. That's a pretty good setup if you're already looking at the slower speed tiers anyway.
Where can you get Cox internet?
Cox internet has limited availability in the US compared to other ISPs. Its coverage area spans 18 states, including Arizona, Rhode Island, Nevada, and Oklahoma— Cox's best coverage areas. Check below to see Cox availability near you.
Enter your ZIP to compare all your high-speed internet options.
How fast is Cox internet?
With a 940 Mbps Gigablast plan, Cox has some of the highest advertised internet speeds in the US. The provider also ranked among the top five fastest ISPs in the West, according to data from our internet speed test.
Of course, your internet speeds will mostly depend on the plan you choose. We like that Cox advertises both its download and upload speeds on each plan. Most ISPs don't, even though upload speed is particularly important for things like video calls, responsive gaming, and saving files in the cloud.
Cox's upload speeds are about 10% of each package's download speeds, except for the Gigablast package, which tops out around 35 Mbps for upload speed. That's pretty much standard for cable internet plans, and it gives you plenty of upstream bandwidth.
Compare internet speeds and download times.
| Download | Starter 10 | Preferred 150 | Gigablast |
| --- | --- | --- | --- |
| PDF (20kb) | Less than 1 second | Less than 1 second | Less than 1 second |
| eBook (3 MB) | Less than 3 seconds | Less than 1 second | Less than 1 second |
| 4-minute song (5 MB) | 4 seconds | Less than 1 second | Less than 1 second |
| 2-hour movie (2 GB) | 26 minutes, 40 seconds | 1 minute, 47 seconds | 16 seconds |
| Video game (30 GB) | 6 hours, 40 minutes | 26 minutes, 40 seconds | 4 minutes |
| All of Wikipedia (10 TB) | 3 months, 2 days, 14 hours, 13 minutes, 20 seconds | 6 days, 4 hours, 8 minutes, 54 seconds | 22 hours, 13 minutes, 20 seconds |
How much speed do I need?
The more you do on the internet, the more bandwidth you need. Nobody likes when websites take forever to load or your movie has to stop to buffer every few minutes. We've outlined the internet speeds you'll want for common online activities, so you can choose the right internet speed for you.
Here are our recommended speeds for how you use the internet.

Browsing
1-3 People:
5 Mbps
4 - 6 People:
10 Mbps

Streaming Music
1-3 People:
5 Mbps
4 - 6 People:
25 Mbps

Online Gaming
1-3 People:
25 Mbps
4 - 6 People:
100 Mbps

Video Streaming
1-3 People:
SD Video: 10 Mbps
HD Video: 50 Mbps
4 - 6 People:
SD Video: 50 Mbps
HD Video: 100+ Mbps
Cox internet specs and tech
Cox complements its speedy internet services with user-friendly equipment, a network of Wi-Fi hotspots, and a couple of mobile apps. We like that the ISP gives you ways to interact with your internet service outside of just using your home network. These tools can add a lot of value to your plan if you spend a significant amount of time away from home. Of course, Cox covers all your needs at home too.
Modems and routers
If you don't have your own Cox-approved modem and router, the ISP will happily lease you a Panoramic Wifi Gateway for $10.99 per month ($131.88 per year). Similar to Wifi modems rented out by other ISPs, the Panoramic Gateway handles both modem and router functions in one device. But Panoramic Wifi has slightly more advanced features than the average ISP-provided equipment.
For example, you can buy a three-pack of Panoramic Wifi Pods for $129.99 to expand your network into a mesh Wi-Fi system. Mesh networks are neat and all, but it's weird that Cox makes you rent the Gateway (you can't buy it outright) but purchase the Pods (you can't rent them).
Pro tip:
If you want a mesh Wi-Fi network with Cox internet, you're better off buying your own mesh router instead of using Cox equipment. It'll be cheaper in the long run.
Internet types
Cox Communications uses cable connections for both internet and TV services. Cable is one of the most reliable types of internet currently available. It supports much faster speeds than satellite and DSL connections, and it's much more widely available than fiber-optic service.
The main drawback of cable internet is that the network can get congested when a lot of people in the same area are using the internet. This means your internet might be noticeably slower during peak use hours, usually around 7:00 p.m. to 11:00 p.m.
You can see if congestion is throwing off your groove by running our internet speed test at different times of day to see if your connection is measurably slower during peak times.
Hotspots
Cox has more than 650,000 Wi-Fi hotspots. Customers with the Preferred, Ultimate, or Gigablast package can hop on to any of them for free using your Cox username and password. Wi-Fi hotspots are great for saving your cellular data and staying connected while you're out and about.
The hotspots are spread throughout Cox's coverage areas across the country. You can find them using Cox's online hotspot map or the Cox Connect mobile app.
Cox internet installation
Cox offers both professional and self-installation options. Self-install costs $20, and professional installation costs $75. So if you have a Cox-approved modem, a router, and a little bit of tech savvy, you can save some money by getting your DIY on. Check out our Cox self-installation guide if you need a little extra help along the way.
If you choose professional installation, you'll need to set an appointment time for the Cox technician to visit and get things set up. Internet providers are known for making you wait on service calls, but Cox's on-time guarantee ensures that you'll get $20 off your next bill if the cable guy never shows up.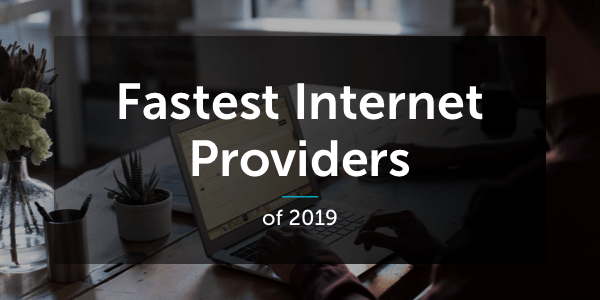 The Fastest ISPs of 2019
Cox is one of the top five fastest ISPs in the West. See how it compares to other providers in the speed race.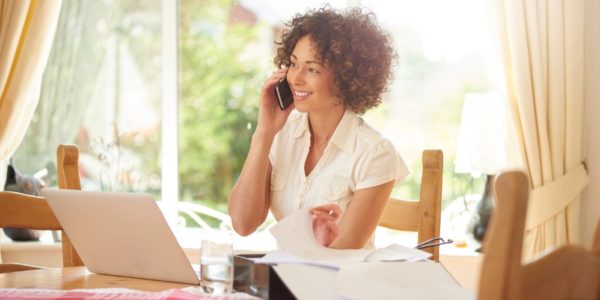 Switching ISPs
Don't let the hassle of switching providers prevent you from getting faster or cheaper internet.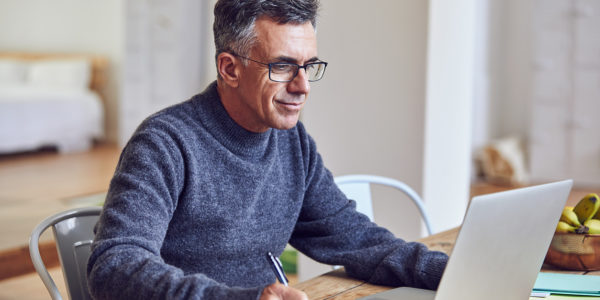 How to Choose an ISP
Follow this six-step guide to find your perfect internet provider match.
Our verdict
Cox internet's reasonably priced slower plans are a better value than its superfast Gigablast internet package, especially since most households don't need that much bandwidth. The Ultimate package's 500 Mbps is plenty of speed for most uses, even if you have a bunch of devices connected to your Wi-Fi at the same time.
Cox's introductory rates make it worth considering, especially if you can switch to a different provider when your bill goes up. It's a good setup if you're renting an apartment on an annual lease and might be moving anyway. But if you want to stay with Cox for a while longer, make sure you're prepared for the price increase.
View available Cox plans.
How much is Cox internet?
Cox internet prices range from $29.99 to $99.99, depending on the internet package and your location. Pay attention to the fine print when you sign up though. Those wallet-friendly introductory prices only last a year or two.
How do I set up Cox internet?
To sign up for Cox internet service, first you need to choose your plan. If you're looking for instructions on how to physically set up your network, check out our guide to Cox self-installation.
How do I change my Cox Wi-Fi password?
You can change your Wi-Fi password in the My WiFi sections of Cox.com or the Cox Connect mobile app. If your equipment doesn't work with My WiFi (as is the case with some older equipment), there are a few more steps you'll need to take.
You'll first need to access your router's user interface. On a computer connected to your router, enter the interface address into a web browser. It'll look something like http://192.168.1.1, but the specific address should be in your router's user manual. Log in to your account using your current password, and navigate to Wireless Settings. You'll be able to change your password there.
How can I lower my Cox internet bill?
Unfortunately, it's difficult to lower your Cox internet bill because Cox prices tend to go up after your first year or two with the service. Make sure to read the fine print when you sign up to avoid surprising price hikes in the future. If you're not satisfied with your bill, it could be time to make a provider switch. Here are some tips on how to change ISPs without too much hassle.
Inevitably, Cox's retention department will try to get you to stay if you let them know you're switching providers. They might even offer you 40% off your bill for a year, which is a good option if Cox is the only high-speed internet provider in your area. No promises, but this could be one way to get a lower Cox bill. Then again, if you're tired of your bill going up, you might be happier with a new provider anyway.