Compañías de Internet en ,
Disponibilidad de banda ancha
(Internet con más de 25 Mbps)
Mapa de disponibilidad de proveedores de Internet
Reseñas de clientes de los proveedores de Internet en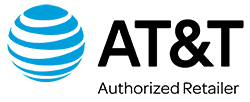 James F | 08-31-2023
Virtually impossible to get an agent, billing is incorrect at least 6 times a year and you waste an hour or more on the phone and then agents switch you around like it is a game. You must speak computer to even get to a real person. Very frustrating!
¿Fue útil esta reseña?
1
0
Marty C | 08-31-2023
Usuario Verificado
Adam, a billing specialist, was absolutely rude and unprofessional over the phone! I asked to speak with a manager and he flat out told me "NO"! After I asked for his name and ID number and stated I wanted his information to place in a letter, he immediately got a manager on the phone. My bill continues to go up and this level of customer service is not right at all. No regard for the customer at all. I never got an explanation why my bill continues to rise $10.00 a year nor any ways to lower my bill. The company refused to provide a place on the website for customers to express concerns! Wow! I will go online and post this review for customers to read before making a decision.
¿Fue útil esta reseña?
31
0