Viasat Review
Reliable satellite internet for those hard-to-reach places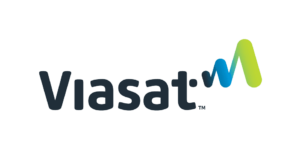 Nationwide availability
Speeds up to 100 Mbps*
2-year contract required
Data effective 12/4/2019. Offers and availability may vary by location and are subject to change. Prices rise after the 3-month introductory period.
Viasat pros and cons
Viasat maintains a satellite network that literally beams down internet connections to any part of the US, making it more cost-efficient to provide service to a widespread area than it is for other internet types like cable or fiber. You can live in a lighthouse in Rhode Island, a cattle ranch in South Texas, or an art studio in Appalachia and get Viasat Internet.
This is good because if you're living in the country, on a farm, or in the outskirts of a city, you might not have access to many internet options. It's expensive to build out internet infrastructure to areas that don't have a high concentration of people, so internet companies may not have infrastructure at your location.
Viasat is recommended for people who live outside the coverage area of internet service provided by cable, DSL, fiber, and fixed-wireless companies. Yes, it's pricier (and slower) than the internet service your cousin brags about getting in the big city, but you won't have to share bandwidth with your neighbors.
Pros
Works in remote, rural, and unincorporated areas
Offers speeds up to 100 Mbps in some locations
Provides faster service than dial-up and some DSL
Cons
Requires a 2-year contract
Delivers higher latency and (often) slower speeds than other types of internet
Costs more than most types of internet service
Viasat promotions and deals
Like other satellite options, Viasat Internet isn't exactly cheap. But if you're looking at Viasat, you probably can't get internet from big-name providers like Xfinity or Verizon that offer lower prices and faster speeds.
The good news is Viasat periodically offers free installation promotions, which can save you a one-time installation charge of $99. If you decide to sign up, be sure to ask your Viasat representative if that's an option for you.
Viasat also offers bundle discounts, including a $10 per month discount if you bundle Viasat Internet with DIRECTV or add a Viasat home phone line (VoIP).
Viasat's bundle discounts don't really save you much, though, so don't add services you won't need just to get a discount.
Viasat Internet
Our pick:
Viasat Unlimited Gold 50
Data de-prioritized after 100 GB
Speeds up to
50
Mbps download
From
$10000/mo
For the first 3 months.
Data effective 12/4/2019. Offers and availability may vary by location and are subject to change.
Viasat satellite internet reaches nearly every corner of the US.
Although we wouldn't recommend satellite internet to city dwellers, Viasat is a great option for people living outside of cable or DSL coverage areas. Learn more about Viasat Internet specs in the Internet section.
Viasat and DIRECTV bundles
Our pick:
Viasat Unlimited Silver 25 + DIRECTV CHOICE™
185+ channels and a free year of NFL SUNDAY TICKET
Data de-prioritized after 45 GB
Speeds up to
25
Mbps download
From
$10500/mo
For the first 3 months.
$135/mo after 3 months
$19.95 ACTIVATION, EARLY TERMINATION FEE OF $20/MO. FOR EACH MONTH REMAINING ON AGMT., EQUIPMENT NON-RETURN & ADD'L FEES APPLY. Price after $5/mo. autopay & paperless bill discount for 12 mo. Discount starts w/in 3 bills. New approved residential customers only (equipment lease req'd). Credit card req'd (except MA & PA). Rest's apply.
Data effective 12/4/2019. Offers and availability may vary by location and are subject to change.
Satellite internet has data caps, so if you have kids who like streaming Netflix and you don't have a TV provider, you might run out of full speed internet data early in the month. And that won't make anybody happy. If you team up Viasat with DIRECTV, you can enjoy the latest in entertainment with live TV and On Demand content without maxing out your monthly data cap.
With a Viasat and DIRECTV bundle, you can sit down and relax with a movie or invite your friends over to watch the game, and it won't ever eat into your monthly data allotment.
Viasat fees and charges
Viasat charges on a monthly basis, and prices are based on a two-year contract. The first three months of the contract are considered an introductory period, so the price is lower. Prices go up beginning in month four.
For example, with the Unlimited Bronze 12 internet plan, it costs $50 per month for the first three months and then the price goes up to $70 per month in month four. Once the price increases, it will remain set for the rest of your two-year contract.
As far as equipment goes, you'll have the option of renting a modem/router combo from Viasat, buying it, or using your own. Renting a Viasat modem/router is $9.99 per month, while purchasing it costs $299.99. You would need to use your same equipment at least two and a half years to see any savings by purchasing it.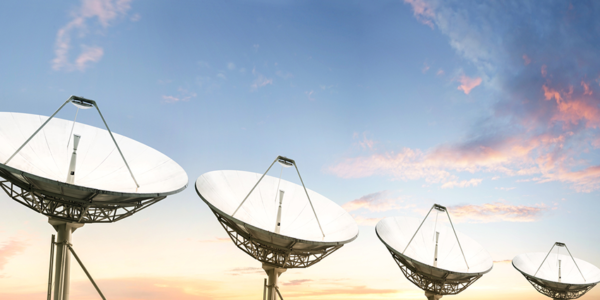 The Best Satellite Internet Providers
Get the pros and cons of the two primary satellite internet providers: HughesNet and Viasat.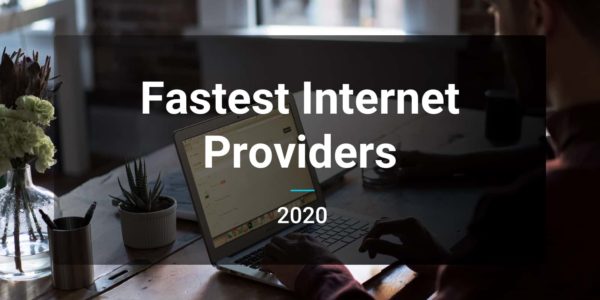 The Fastest Internet Providers
Find out where Viasat stacks up compared to other internet providers.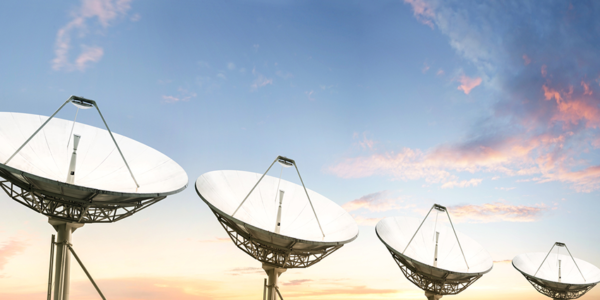 About Satellite Internet
Wondering how satellite internet works, why there's latency, and how it really performs? Get the scoop on all things satellite.
Our verdict
Viasat is more expensive than the internet services you'll find in bigger cities, but it's more than worth it for folks who can't get internet through traditional infrastructure. Viasat doesn't deliver the breakneck 1,000 Mbps speeds of fiber internet, but you can breeze along quite nicely with a trusty 100 Mbps Viasat plan.
You won't be very happy playing shooter games with Viasat, due to problems with latency. Games that involve turn taking are easier to play with a satellite connection. Streaming video also presents some issues. Most Viasat plans do offer enough speed to stream video, but Viasat's monthly data thresholds restrict anyone on satellite internet from the constant video streaming of our big city friends.
Viasat Internet has amped up its speeds in the past few years far beyond HughesNet, thanks to the new satellite systems it recently launched into orbit. As additional updates roll out, more areas across the country will enjoy the fastest Viasat speeds of 100 Mbps. For now, most areas have at least 25 Mbps.
In the meantime, we recommend Viasat to anyone who's living in a remote or rural area and wants a reliable internet connection with faster speeds than HughesNet.
Find Viasat internet in your area.
What is Viasat Internet?
Viasat is a satellite internet provider that delivers internet all over the US, even to homes and businesses that are not networked with cable, phone, or fiber lines.
Viasat satellites orbiting Earth beam down the internet to a satellite dish receiver on your house, giving you access to online content in remote locations. Although satellite speeds are slower than the cable or fiber internet available in the city, Viasat is the best choice for people who don't have those options.
Is Viasat the same as Exede?
Yes, Viasat is the same as Exede. Viasat has been around since the mid-1980s and has offered a variety of government and commercial communications solutions, including satellite internet.
Viasat used the brand name Exede from 2012 until 2018, when the internet brand changed to Viasat Internet. Prior to Exede, Viasat also sold satellite internet under the name WildBlue.
How do I speed up my Viasat Internet?
If your Viasat Internet has abruptly slowed down, there are two common causes.
Your router may need to be reset. To reset (or power cycle) your router, unplug it for 1–2 minutes and then plug it in again.
You have hit your data threshold limit for the month, and your data is now coming at deprioritized speeds. This will cause slowing. Regular speeds will resume at the beginning of the next month.
If you want to upgrade your Viasat Internet speed package, find out the fastest available speeds in your area by entering your ZIP code and then contacting the company.
How do I know if I've hit my data limit with Viasat Internet?
You will know if you've hit the data threshold limit because Viasat will send you pop- up notifications that appear when you open your browser.
Data thresholds do matter with Viasat—even with unlimited plans—because Viasat will slow down your data once you reach your monthly data threshold. Your speeds will return to normal the following month.
The best way to prevent data throttling in the future is to either increase your data cap or minimize your data usage so you don't hit the threshold again.
Does Viasat have a Free Zone?
No, Viasat does not have a Free Zone or a Bonus Zone like its competitor HughesNet.