Viasat Internet Review
At last, satellite internet at brisk speeds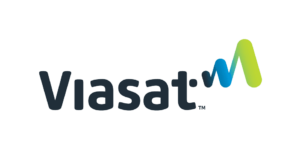 Price
$50–$150/mo.*
Speeds
12–100 Mbps
Fastest satellite internet
Recommended for rural locations
*Data effective 12/4/2019. Offers and availability may vary by location and are subject to change. Listed prices are for three-month introductory period. After the promo period ends in month four, pricing is $70–$200 per month.
Best Viasat internet plans
Living away from the city doesn't mean settling for crawling internet speeds and constant buffering interruptions on YouTube and Netflix. Thanks to Viasat, you can enjoy living away from the hustle and bustle and get brisk-paced internet.
When you look at all available Viasat plans, you'll notice there are several plans with the same speeds but different prices. The price difference is due to the data threshold. Some plans give you more full-speed data each month before your data is deprioritized and slowed down. Good plans combine high data thresholds with faster speeds.
If you have several internet users in your home, you'll have better results if you select a Viasat internet plan with speeds of 25 Mbps or higher.
Check out our top picks.
Lowest price:
Viasat Unlimited Bronze 12
Data de-prioritized after 35 GB
Speeds up to
12
Mbps download
From
$5000/mo
For the first 3 months.
This plan is good for browsing the internet, checking social media, and some video streaming. Video resolution will be below standard definition.
Viasat Unlimited Gold 50
Data de-prioritized after 100 GB
Speeds up to
50
Mbps download
From
$10000/mo
For the first 3 months.
Couples, roommates, or small families can access content online on a few devices with this plan. Video streaming is possible up to  720p (DVD quality), although there may be buffering.
Viasat Unlimited Platinum 100
Data de-prioritized after 150 GB
Speeds up to
100
Mbps download
From
$15000/mo
For the first 3 months.
If you have a big crowd at your place or depend on the internet for work, this package allows several people to use the internet simultaneously. Video streaming is up to 1080p (Full HD), although this will use a lot of data.
Data effective 12/4/2019. Offers and availability may vary by location and are subject to change.
How good is Viasat internet service?
Viasat (formerly Exede) internet is the best-rated satellite internet provider in our book, although there are currently only two major satellite providers in the US—Viasat and HughesNet. Still, Viasat is reliable and continually improving speeds and technology, which puts it far ahead of HughesNet.
Since it's available almost everywhere, Viasat satellite service is recommended for rural and semi rural homes and businesses that aren't connected to major cable, DSL, or fiber infrastructure. Because satellite is usually more expensive, we recommend cable or DSL over satellite internet if you have any of those options available.
Although all Viasat plans come with "unlimited data," this doesn't mean you'll have unlimited data at full speed. After you reach a given data deprioritization threshold (it's different for each plan), Viasat may prioritize other customers data over yours, which will generally make your connection slower.
Viasat currently delivers the fastest satellite internet speeds in the nation. True, Viasat's maximum speed of 100 Mbps isn't anywhere close to the lightning 1,000 Mbps speeds you'll get with fiber internet. But 100 Mbps is four times as fast as the top satellite internet speed from HughesNet—and that's saying something.
Satellite internet signals travel from your computer to a neighborhood or city hub and then to satellites orbiting the earth. This long journey is why satellite internet has higher latency than other types of internet. And the cost of launching and maintaining satellites is what makes it more expensive than internet delivered over existing infrastructure, like phone lines or cable networks.
Viasat internet pros and cons
Pros
Available almost everywhere
Recommended for rural locations
Fastest satellite internet provider
Cons
Limited availability for highest speed plans (many areas top out at 12 Mbps)
Monthly data caps
Higher prices than DSL or cable
Viasat internet plans
Compare plans, prices, and speed.
Plan
Prices from*
Download speeds up to
Connection Type
Introductory Terms
Viasat Unlimited Bronze 12
$50.00/mo
12 Mbps
Satellite
For the first 3 months.
Viasat Unlimited Gold 30
$100.00/mo
30 Mbps
Satellite
For the first 3 months.
Viasat Unlimited Gold 50
$100.00/mo
50 Mbps
Satellite
For the first 3 months.
Viasa Unlimited Silver 12
$100.00/mo
12 Mbps
Satellite
For the first 3 months.
Viasat Unlimited Platinum 100
$150.00/mo
100 Mbps
Satellite
For the first 3 months.
Viasat Unlimited Gold 12
$150.00/mo
12 Mbps
Satellite
For the first 3 months.

View Viasat Internet Plans
*Data effective 12/4/2019. Offers and availability vary by location and are subject to change.
**Data speeds may decrease after monthly prioritization level is reached.
One thing to note about Viasat is that although the 100 Mbps speed is the fastest satellite internet speed available, it's not universally available. Almost all areas offer Viasat speeds of at least 12 Mbps, many offer speeds up to 30 Mbps, and only some offer the fastest speeds of 50 Mbps and 100 Mbps.
Viasat technically offers unlimited data on all its plans, but full-speed data is available only up to a certain data threshold that's dependent on your plan. Once you reach that threshold, your data will be deprioritized behind other data requests. So, what does that mean in non-technical terms? It means your internet will get really slow. Viasat can say it has unlimited data because it still lets you download as much data as you want, but that data just comes at a much slower rate once you hit your threshold.
Video streaming and online gaming are going to be a struggle with most Viasat plans due to satellite internet limitations. Technically, Netflix recommends speeds of at least 3 Mbps, but the latency (lag time) of satellite internet tends to cause a lot of buffering. Viasat doesn't recommend video streaming unless you have at least 25 Mbps, and even then Viasat recommends streaming in low quality instead of HD or 4K.
Viasat is a provider that's looking to the future, though, and that means that Viasat understands the craving for streaming video. A few Viasat speeds can support video streaming (albeit on a single device, and not in HD).
We recommend opting for at least the 25 Mbps plan if it's available in your area. If your area offers only speeds up to 12 Mbps, plan to use the internet minimally (that includes checking email, shopping online, reading the news, and using social media). Customers with lower speed plans are advised to avoid video streaming and online gaming unless you want to get really frustrated.
Like other satellite services, Viasat internet is expensive when compared to cable or DSL internet. You can get cheaper internet with big-name providers like Xfinity or CenturyLink if you live close enough to big cities, but we recommend accepting the higher price tag of satellite internet if it's your only option. It's a small price to pay to stay connected in the fresh air, open roads, and natural beauty of your non-urban lifestyle.
Where can you get Viasat internet?
Nationwide availability is one of the the things Viasat does really well. Viasat internet is available in all 50 states, including hard-to-reach areas without cable or phone infrastructure. All you need is a satellite dish, a Viasat internet plan, and a clear view of the southern sky.
Thanks to satellites orbiting the earth, Viasat brings internet connectivity everywhere—to cabins in upper Montana, cattle ranches in South Texas, remote villages in Alaska, and even that guesthouse in the Blue Ridge Mountains you've been eyeing.
And Viasat only continues to expand. A new satellite system planned for 2022 could make Viasat the first global internet provider. So, the bottom line is that no matter how remote you think your place is, you can probably get Viasat.
Find Viasat speeds in my area.
How fast is Viasat internet?
According to our recent speed test results, Viasat is the fastest satellite internet provider in the nation. Viasat speeds are up to 10 times faster than DSL internet (which runs through phone lines), and they're available everywhere, no phone line required.
However, your area might not have the fastest Viasat speeds of 100 Mbps available. You might be one of the 23 million rural Americans who can't get 25 Mbps internet speeds. Your home might sit within an area where maximum speeds are more like 12 Mbps, which is a big difference from 100 Mbps.
When we conducted an informal test to find out the maximum Viasat speed in over 25 rural locations, we found that more than half didn't have true broadband speeds of at least 25 Mbps.*
In addition to its slower performance, satellite internet service is often interrupted during stormy weather and other unexpected conditions. So, the bottom line is that Viasat isn't very fast compared to cable, fiber, fixed wireless, and DSL providers.
The most recent FCC data doesn't include data since the company's technology updates in late 2018, so the fastest speed reflected there is 25 Mbps. The report does show that as of September 2017 (when the data was collected), Viasat lagged behind HughesNet at delivering promised speeds during peak hours.
*We randomly picked rural addresses in 25 states and searched for the fastest Viasat plan in those areas. Tested areas included rural homes, farms, and ranches in Montana, Kentucky, Mississippi, Wyoming, Arkansas, Virginia, Minnesota, Maine, Texas, Alaska, Florida, Arizona, Idaho, South Dakota, Oklahoma, North Dakota, Iowa, West Virginia, Nebraska, and Louisiana.
Download
Unlimited Bronze 12 Mbps
Unlimited Silver 30 Mbps
Unlimited Platinum 100 Mbps
PDF
(20kb)
Less than 1 second
Less than 1 second
Less than 1 second
eBook
(3 MB)
2 seconds
Less than 1 second
Less than 1 second
4-minute song
(5 MB)
3 seconds
1 second
Less than 1 second
2-hour movie
(2 GB)
23 minutes and 51 seconds
9 minutes and 32 seconds
2 minutes and 51 seconds
Video game
(30 GB)
5 hours, 57 minutes, and 54 seconds
2 hours, 23 minutes, and 9 seconds
42 minutes and 56 seconds
All of Wikipedia
(10 TB)
82 days, 20 hours, 24 minutes, and 38 seconds
33 days, 3 hours, 21 minutes, and 51 seconds
9 days, 12 hours, 36 minutes, and 33 seconds
How much speed do I need?
Wondering what Viasat internet speeds will allow you to do online? Can you watch Netflix? Can you play Candy Crush or Mob Wars? Most common activities are going to be possible with Viasat internet, such as browsing the web, checking email, and online shopping.
Streaming
Video streaming will take up more bandwidth, though, so be aware that it could be difficult. Netflix recommends internet speeds of 5 Mbps for HD video and 25 Mbps for Ultra HD, but it's possible to have speeds far beyond these ranges and still experience streaming difficulties.
Viasat recommends lowering video quality as needed to minimize data usage. Use 360p (small screen quality) on the 25 Mbps plan and save streaming in HD for the 100 Mbps plan.
Gaming
Playing multiplayer online games is generally not recommended with satellite internet. Due to the nature of satellite internet service, there will always be lag time (otherwise known as latency or delay) with all your actions online. You might move and click to collect treasure, but another player may get it first because of the delay.
A delay of a few seconds when pulling up a tax form might not matter much (you'll have time to get a cup of tea brewing), but that lag time will get more frustrating if you're playing games online.
In particular, we recommend that you avoid multiplayer sports tournaments or shooter games on satellite internet because the delay will cause frustration. In some cases, gaming sites block players with a satellite connection.
Multiplayer games that usually work with satellite internet are those that require you to take turns, such as chess, word games, FarmVille, Candy Crush, Angry Birds, and similar games. Games that will be frustrating to play while using a satellite internet connection include first and third person shooters like Overwatch, Fortnite, Call of Duty, or Heroes of the Storm.
See our recommended speeds for different online activities.

Browsing
1-3 People:
5 Mbps
4 - 6 People:
10 Mbps

Streaming Music
1-3 People:
5 Mbps
4 - 6 People:
25 Mbps

Online Gaming
1-3 People:
25 Mbps
4 - 6 People:
100 Mbps

Video Streaming
1-3 People:
SD Video: 10 Mbps
HD Video: 50 Mbps
4 - 6 People:
SD Video: 50 Mbps
HD Video: 100+ Mbps
Viasat internet specs and tech
Viasat delivers reliable satellite internet, although service can be interrupted due to weather. It is also going to be slower than cable or fiber internet. However, Viasat is working to increase speed and capacity with recent and upcoming tech updates.
Viasat's latest updates, including the launch of the ViaSat-2 Satellite System, increased speed capacity through updated technology in the air and on the ground. This was really cool—we all love faster internet, and a bit more speed is always appreciated. It may take a few years for all customers to get the benefits of this update though.
Viasat also changed internet plans to eliminate data overage fees. An unlimited data cap makes it way more enjoyable to browse and stream since you no longer have to worry about getting stuck with a data overage fee.
But "unlimited" data might not mean everything you think it means. With Viasat, you still have a monthly data cap of prioritized—or full speed—data even though the data is technically unlimited. Viasat data thresholds range from 40 GB to 150 GB per month.
Once you reach this data threshold, Viasat will slow down your data, but you won't be charged an overage fee. You'll just be plunking along at fairly slow speeds until your threshold reset for the next month, and you probably won't be able to watch Netflix or other video content without some serious buffering.
Speaking of video streaming, Viasat also made some recent changes to optimize video streaming to minimize data usage while streaming Netflix, Hulu, Amazon Prime, YouTube, and more. We recommend you use the Viasat browser and (whenever possible) stream video on lower quality to save data. Adding a DIRECTV package as a TV option also helps a lot with minimizing video streaming.
Modems and routers
The Viasat WiFi Gateway is a wireless router and modem combo. It costs $9.99 per month to rent, or you can buy one outright for $299.99. We'd suggest renting since you'll pay only $239.76 to rent it for a two-year contract. By then, the technology may have changed and (if you're lucky) you might have faster internet options available. You wouldn't want to be stuck using an outdated router/modem because you bought it outright and want to get your money's worth.
You can also use your own modem and router. For more information about satellite internet equipment, check out "Best Routers and Modems for Satellite Internet."
If you want a home phone line with Viasat, you will also use your Viasat WiFi Gateway for your VoIP phone service.
Internet types
All Viasat Internet packages are provided via satellite connection. The Viasat satellite system orbits the earth in a high-altitude, geosynchronous orbit near the equator, positioned 22,236 miles above the Earth's surface.
Considering how far data has to travel on satellite internet, it's remarkably fast. But satellite internet is still slower than land-based internet providers such as cable or fiber internet.
Satellite internet's main advantage is not in speed but in availability. You don't need to have a cable line running out to your property—or even a phone line—to get satellite service. All you need is a clear view of the southern sky.
Viasat internet installation
Viasat installation will include mounting a Viasat satellite dish on your home. It can be installed on the roof, on the side of your house, or on a post next to your home. The Viasat mini-dish is approximately 30 inches wide by 28 inches tall.
Installation costs vary by area, but are typically around $99. Some areas offer free installation for new customers. Check with your agent to see if this promotion is an option for you.
Plan to be at home during the installation process. A Viasat technician will be at your house for 2 to 3 hours, depending on how complicated your installation is.
You'll also be required to sign a two-year contract and agree to a Viasat running a credit check. If you have to cancel early, you'll need to pay an Early Termination Fee (ETF) of $15 per month for every month remaining on your contract.
Viasat internet for land, air, and sea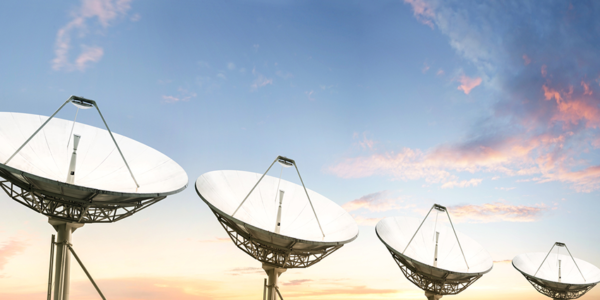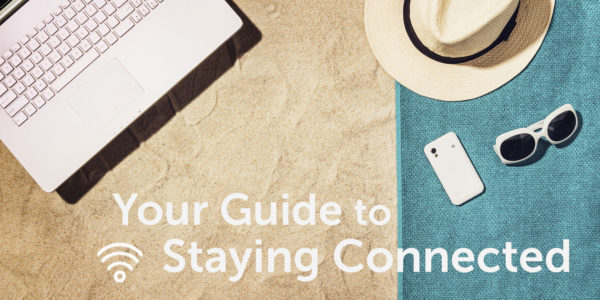 Traveling with Viasat
Thinking of taking an extended vacation? Learn how Viasat and other providers can keep you connected in a vacation home or remote work location.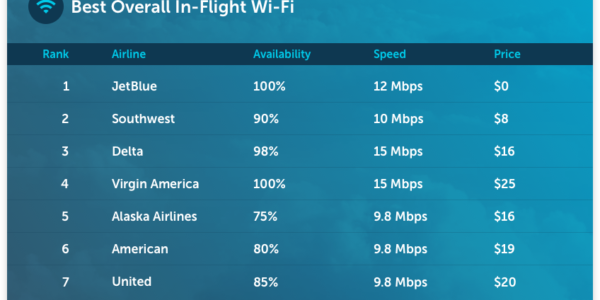 Viasat and JetBlue
JetBlue's top-rated in-flight Wi-Fi is provided by Viasat. See how other major airlines deliver Wi-Fi while in the air.
Our verdict
Viasat isn't perfect. It has the inherent disadvantages of any satellite internet provider: slower-than-average speeds and higher costs. But if satellite internet is the only option in your area, we recommend Viasat over HughesNet. Viasat performs better on our annual customer satisfaction survey and offers faster overall speeds.
Viasat will keep you connected to friends, family, and the news in the outside world almost anywhere in the US. Whether you live on a farm in Minnesota or in an unincorporated town in New Mexico, there's a really good chance Viasat will be available in your area.
In our annual survey, we compared the two main satellite internet providers: Viasat (formerly Exede) and HughesNet. Viasat beat HughesNet for speed, reliability, and cost satisfaction. If you check out the survey, be sure to scroll down to the satellite internet section.
What we'd like to see in the year ahead would be a full rollout of Viasat's 100 Mbps speed plan throughout the entire US. Until then, online gaming and video streaming will still be just out of reach for millions of Americans who are on Viasat's lowest speed plans.
Check Viasat speeds in your area.
How much is Viasat Internet?
Introductory Viasat Internet prices during the first three months are $50 to $150 per month. After the third month, Viasat Internet prices revert to the standard rate, which ranges from $70 to $200 per month.
How does Viasat Internet work?
Viasat is a satellite internet provider. Internet is beamed down to Earth from satellites, which are orbiting the Earth around the equator. A satellite dish on your home will pick up the signal.
You do not need to be connected to a cable, phone, or fiber network to get Viasat. Airplanes, boats, and above-ground trains can be fitted with satellite dishes to provide internet service almost anywhere.
Who owns Viasat Internet?
Viasat is self-owned and operated. With headquarters in Carlsbad, California, Viasat is a multibillion-dollar communications and security company that is publicly traded on the Nasdaq as VSAT. In addition to high-speed satellite internet service for residential customers, Viasat delivers business internet solutions for airplanes, cruise ships, and government. Viasat also creates military communications equipment and security services for the US government.
How good is Viasat Internet?
Viasat is rated as the best satellite internet provider, but it still has several drawbacks. Viasat is definitely better than dial-up, but it is more expensive and slower than internet you can get from non-satellite providers like Xfinity, CenturyLink, or RCN. The best thing about Viasat is its availability.
What's the minimum contract term for Viasat Internet?
The minimal contract term for Viasat Internet is two years. If you cancel service before your contract has ended, you will have to pay an Early Termination Fee (ETF) of $15 for every month remaining on your contract.
Can I move my Viasat Internet service?
Viasat satellite service can be moved with you to a new location, although it will require professional reinstallation. If you sign a new two-year contract, you will not need to pay a $300 equipment and installation fee up front.
To move with Viasat, call Viasat two weeks before you move and you will get instructions on mailing in your old equipment. You'll be sent a box for your modem, power cable, and the TRIA, which is the power supply to your outdoor satellite dish. Package these three things up as requested and send them in. You don't need to remove the satellite dish itself. If you can't reach the satellite dish to remove the Tria, call Viasat for assistance.
At your new place, you'll want to set up an installation appointment as soon as possible, since you won't have any internet until it's set up. You can schedule it on your move in day, as long as you'll be available during the whole time. Your installation technician will bring all necessary equipment and will install the new satellite dish on the exterior of your home.
If you move, your contract will reset back to the beginning of two years, even if you were almost at the end of your contract at your old residence. You will also be billed for any outstanding charges on your old account. Some areas may also charge a service or partial installation fee.
Does Viasat have free Wi-Fi hotspots?
No, Viasat does not offer any type of Wi-Fi hotspots, free or otherwise.