What is Telesat's Lightspeed Constellation?
Oct 4, 2023 | Share

Technology
Low-Earth orbit (LEO) satellite constellations are being developed around the world, including by Canadian satellite operator Telsat, which is developing its own constellation, Lightspeed. Telesat already operates a fleet of geosynchronous orbit (GSO) satellites, similar to those operated by Viasat and HughesNet, but is now constructing another fleet of LEO satellites to offer low-latency connections to its customers as well.
Telesat has announced a collaboration with SpaceX, the parent company of Starlink, to carry out a series of 14 launches beginning in 2026, with each launch carrying up to 18 Lightspeed satellites into orbit. This announcement comes only weeks after Telesat announced that it had secured full funding for the constellation.
Based on these developments, Telesat hopes that its constellation will be functional by 2027.
Are you looking for a low-latency satellite internet connection or a high-speed alternative to your current internet plan? Enter your zip code below to see the providers available in your area.
Telesat's Lightspeed constellation is a network of LEO satellites that will provide high-speed, low-latency connections to remote locations in Canada and worldwide. Much like OneWeb, its primary focus is on providing internet access for government, aeronautical, and maritime use and industries like oil and gas that work in remote locations. Although it doesn't offer residential services directly, it does provide wireless backhaul to other internet service providers (ISPs), which can extend the reach of other networks, such as 4G and 5G, into underserved areas.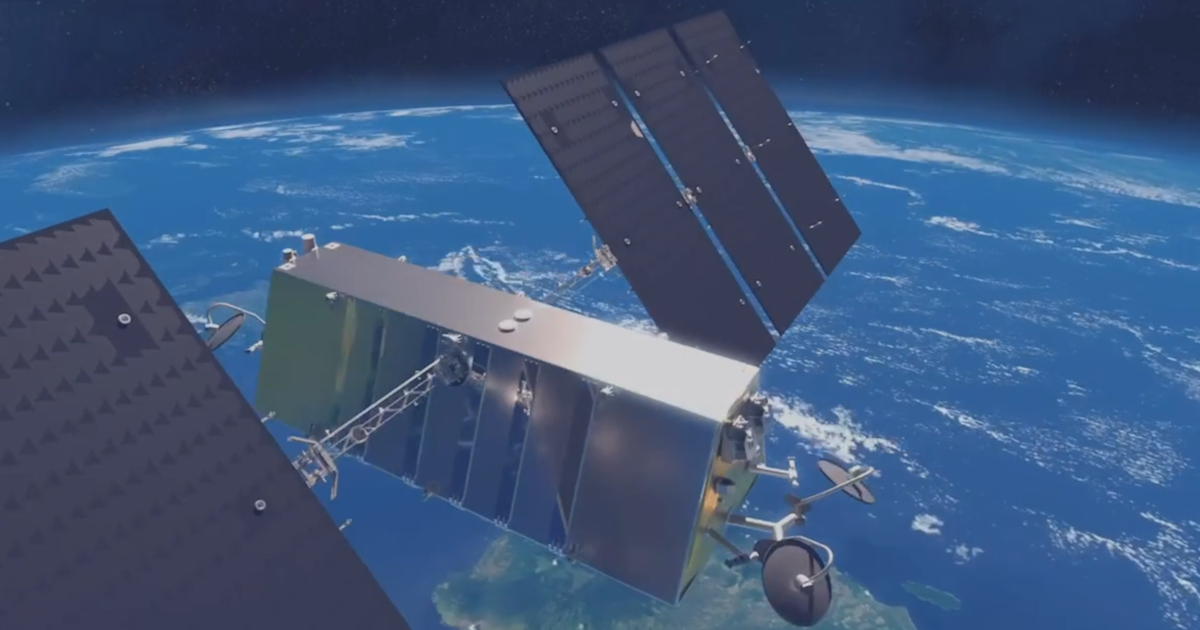 Developing a new satellite fleet
Telesat has been offering satellite services for decades, but it's only in the last few years that it began developing its new LEO satellites. Despite being a well-established company with a 50-year history, Telesat has run into its share of issues in developing its new satellite technology. Originally aiming to begin the expansion of its satellite network in 2020, its original manufacturer ran into supply chain issues during the pandemic.
In August 2023, satellite supplier MDA announced that it would be constructing 198 satellites for the Lightspeed constellation. The redesigned satellites are a quarter of the initially planned size. Fortunately, wireless technologies such as digital beamforming have come a long way in the last few years, allowing Telesat to create more compact and cheaper satellites.
Designed to meet the needs of Canadians
Lightspeed will be similar to other LEO constellations in many ways but with a few distinguishing characteristics. Perhaps most notably, the orbits of its satellites are oriented to provide greater coverage in higher latitudes and polar regions, a clear blind spot for most satellite constellations. Canada is the second largest country in the world, with much of its land in the extreme North. Lightspeed will be able to reach these underserved areas while also providing higher capacity in more densely populated areas.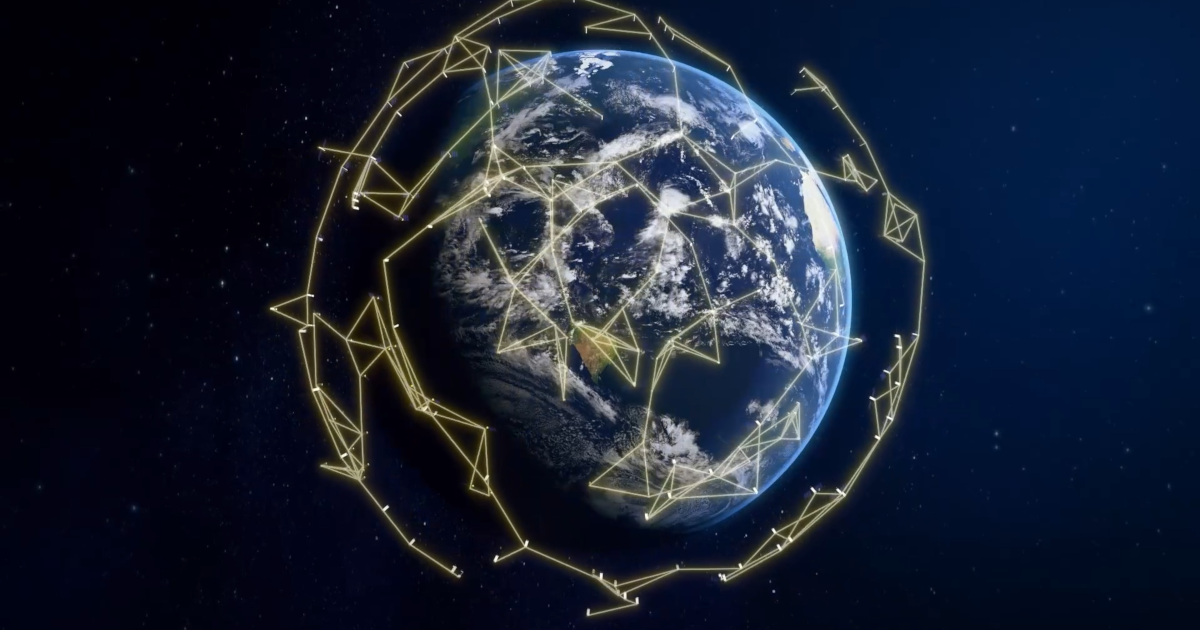 Lightspeed satellites are also equipped with optical inter-satellite links, a feature found in the latest generation of Starlink satellites. This allows the entire constellation to serve as an interconnected global mesh network, giving Telesat more flexibility with which to manage network traffic.
Telsat claims that once the constellation is fully operational, it will have an impressive throughput of "multiple [terabits per second] of capacity in the network," which would put the LEO constellation on par with the latest GSO satellites. The difference is that Lightspeed would also have a latency of 30–50 milliseconds, a fraction of the time it takes for a signal to travel to geosynchronous orbit and back.
As with other LEO satellites, low latency is the biggest advantage that Lightspeed offers over traditional satellite services. Even with high download speeds, the latency inherent to GSO satellite connections makes many real-time applications like online games and video chat all but impossible. Lightspeed's anticipated latency is closer to that of wired connections like cable or DSL, giving users in remote locations a similar online experience to those living in urban areas.
Since most internet users will only experience Lightspeed's internet through a third party like an airline or a regional internet provider, it's difficult to nail down what speeds an individual user on the network might expect. Perhaps our best estimation of download speeds right now comes from a live test conducted in the Philippines in 2022 using the lightspeed prototype satellite currently in orbit. This test saw download speeds of 100Mbps, upload speeds of 96Mbps, and a latency of 26.5ms.
While these are impressive numbers, especially for such an early test, it's worth taking the results with a grain of salt. Estimates of Starlink's speeds dropped considerably after the end of its beta testing as it struggled to manage network traffic. We also know that the design of the Lightspeed satellites has changed considerably from the original prototype, though hopefully this change will only improve the constellation's performance.
Where can I find Telesat's Lightspeed internet?
Telesat does not sell services directly to consumers, so you can't sign up for it directly. Rather than offering residential internet plans, Telesat primarily partners with third parties to deliver internet service. These includes providing internet access for many of the following applications:
Aviation
Maritime
Oil and gas fields
Corporate networks
Military
First responders
Other ISPs
One of the most direct ways Canadians will be able to access Telesat's Lightspeed internet is through the company's partnership with the Government of Canada in providing a dedicated capacity pool for serving underserved communities at subsidized rates. This allows other Canadian ISPs to offer faster internet to their customers in these communities by using the Lightspeed constellation and compatible satellite receivers.
Looking for a good rural provider in the United States? Enter your zip code below to see which providers have coverage in your area.
Despite a bumpy start, several years of delays seem to have been a blessing in disguise for Telesat's new satellite constellation. With its new, lower-cost satellite design, Telesat already has all the funding it needs to build its full fleet of Lightspeed satellites. The company has now set an aggressive launch schedule through its partnership with SpaceX, which should begin in 2026. If everything goes according to plan, the entire constellation should be fully functional by 2027.
Lightspeed has a number of advantages over its competition, especially in the Canadian market. It will, however, have to compete with Starlink, OneWeb, and potentially Amazon's Project Kuiper as well. Telesat isn't as large a company as Amazon, nor does it grab headlines like Starlink. It does, however, have 50 years of experience operating communication satellites, which is something that few LEO satellite operators can say.
Author - Peter Christiansen
Peter Christiansen writes about satellite internet, rural connectivity, livestreaming, and parental controls for HighSpeedInternet.com. Peter holds a PhD in communication from the University of Utah and has been working in tech for over 15 years as a computer programmer, game developer, filmmaker, and writer. His writing has been praised by outlets like Wired, Digital Humanities Now, and the New Statesman.