Earthlink Internet Plans, Prices, Speeds, and Availability
Enter your zip code to see if EarthLink is available in your area.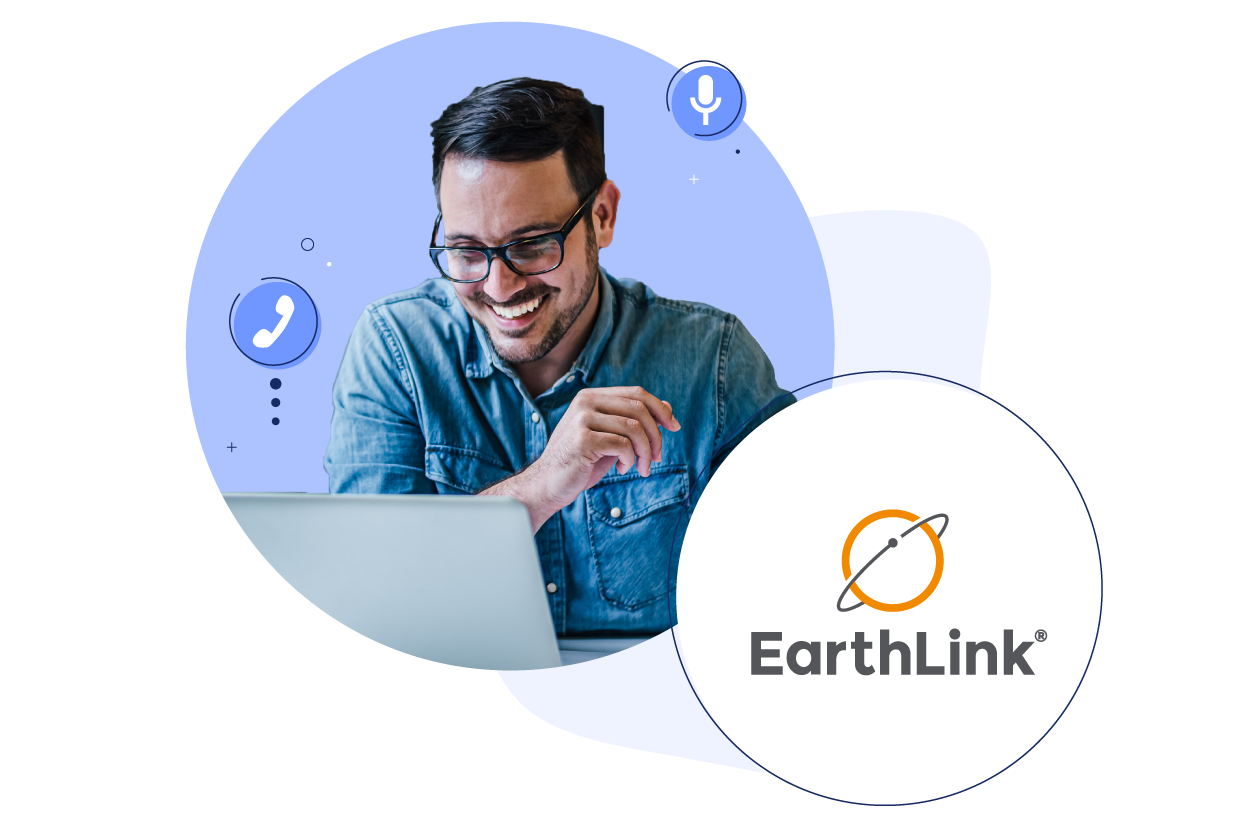 Top EarthLink internet plans
Best fiber plan

$89.95/mo.
Speed: 1000 Mbps

Fastest plan

$189.95/mo.*
Speed: 5,000 Mbps

Best 4G LTE plan

EarthLink LTE Home 100 GB

$99.95/mo.
Speed: Up to 100 Mbps
Data cap: 100 GB
Data as of 12/14/2022. Offers and availability may vary by location and are subject to change.
*with a 12 month contract.
All EarthLink internet plans
Data as of 12/14/2022. Offers and availability may vary by location and are subject to change.
*with a 12 month contract.

Best EarthLink internet deals
EarthLink's fiber plans include unlimited data without an extra fee.
Get the Deal
EarthLink is one of the most widespread internet providers in the US, offering service in all 50 states. It does this by renting connections from service providers. Offering service through multiple networks means connection speeds and reliability can vary, but EarthLink's focus on customer service allows the provider to address outages and other issues quickly.
Why choose EarthLink?
EarthLink is the provider for people who want internet without the hassle. EarthLink focuses on excellent customer service and responding to issues as soon as they pop up. EarthLink has a wide range of plans, including fiber plans that offer the best value for speed and reliability. Fiber is the best, most reliable internet available today, and EarthLink offers a great range of fiber plans at competitive prices.
Pros:
Great customer service
Wide range of plans
Cons:
Higher prices
1-year contracts
How does EarthLink compare against competitors?
EarthLink is undefeated in terms of customer service. It has been the top ranked provider overall in our annual customer satisfaction survey for the past three years. Although it has higher prices compared with many other ISPs, EarthLink customers love their provider.
Do EarthLink plans have data caps?
All EarthLink's fiber and DSL plans come with unlimited data, which is something we love to see. Wireless plans have a limited amount of monthly data, ranging from 50 GB to 150 GB. Online activities like watching video or downloading files can eat through data really quickly, so we recommend getting a plan with a higher data cap.
Does EarthLink offer fiber internet?
Yes, EarthLink offers fiber internet plans with speeds ranging from 100 Mbps to 5 Gbps (5,000 Mbps). Fiber connections are not available in all areas, so be sure to check what plans are offered in your area.
What other services come with EarthLink internet?
When signing up for an EarthLink internet plan, you can also sign up for services like parental controls, security tools, and online backup for additional monthly fees. EarthLink works with well-known companies like Norton and Bark to offer these services to its customers.