Compañías de Internet en ,
Disponibilidad de banda ancha
(Internet con más de 25 Mbps)
Mapa de disponibilidad de proveedores de Internet
Reseñas de clientes de los proveedores de Internet en
Brandi M | 08-31-2023
Crap slow service, unlimited is not unlimited, regardless of what device you are using it will run your allotted amount out so fast. Company does not care for customer at all, crappy all the way around.
¿Fue útil esta reseña?
14
0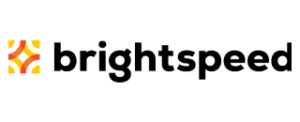 Rick H | 08-31-2023
I had decent service with CenturyLink, but within just a couple of months of Brightspeed taking over, my internet speed dropped to less than half of what it was and the customer service is just non-existant.
¿Fue útil esta reseña?
0
0
Abdullah S | 08-31-2023
Service constantly goes out. Went form 60 to 70 a month for 300 mbps. Like literally at least 3-4 times a day and 2-3x a week I have to deal with outages. They should be ashamed of themselves for selling this garbage. My apt complex just recently got att and I found out that about 80% of the people here switched to att, not bc of bow good att it but rather bc of how complete and utter trash spectrum is.
¿Fue útil esta reseña?
9
0