Compañías de Internet en Whitney, TX
1
. T-Mobile Home Internet
99% disponible en Whitney

Velocidades de descarga de hasta
182
Mbps
99% disponible en Whitney

Velocidades de descarga de hasta
2000
Mbps
Calificación de usuarios(343)
◊
93% disponible en Whitney
Velocidades de descarga de hasta
500
Mbps
99% disponible en Whitney
Velocidades de descarga de hasta
25
Mbps
99% disponible en Whitney

Velocidades de descarga de hasta
25
Mbps
Calificación de usuarios(199)
◊
99% disponible en Whitney
Velocidades de descarga de hasta
100
Mbps
85% disponible en Whitney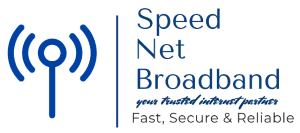 Velocidades de descarga de hasta
200
Mbps
99% disponible en Whitney

Velocidades de descarga de hasta
1000
Mbps
93% disponible en Whitney
Velocidades de descarga de hasta
500
Mbps
99% disponible en Whitney
Velocidades de descarga de hasta
25
Mbps
99% disponible en Whitney

Velocidades de descarga de hasta
25
Mbps
Calificación de usuarios(199)
◊
99% disponible en Whitney
Velocidades de descarga de hasta
100
Mbps
50% disponible en Whitney
Velocidades de descarga de hasta
100
Mbps
85% disponible en Whitney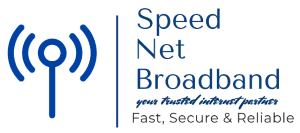 Velocidades de descarga de hasta
200
Mbps
99% disponible en Whitney

Velocidades de descarga de hasta
1000
Mbps
Mapa de disponibilidad de proveedores de Internet
Ver proveedores de internet en ciudades cercanas
Reseñas de clientes de los proveedores de Internet en Whitney

Wayne T | 03-21-2022
never ending battle with outages and poor speeds. customer service is a joke with never a resolution. I have had problems since I first signed up, but there is not another provider at my address. The techs who come out time after time are professional and knowledgeable and can find no problem with my lines and modem. I have had everything from the pole to computer replaced over and over.
¿Fue útil esta reseña?
5
0
Sylvia C | 03-05-2019
My service goes down about once a month. It takes several long calls to get it back up and running. The speed is very slow.
¿Fue útil esta reseña?
3
0

Crystal T | 09-19-2014
We had Windstream for several years and the service kept getting slower and slower. Finally we got tired of paying for something we could not use. The technician told us the bandwith from Dallas to Whitney was not wide enough to service the demand. After paying what we paid for over eleven years you would think they could have corrected the issue. No we have a wifi card from AT&T. We have to monitor usage but at least we can use it.
¿Fue útil esta reseña?
29
2