Compañías de Internet en Keysville, VA
69% disponible en Keysville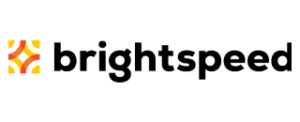 Velocidades de descarga de hasta
40
Mbps
99% disponible en Keysville

Velocidades de descarga de hasta
50
Mbps
Calificación de usuarios(220)
◊
Order now and receive a $100 Prepaid Card via rebate (terms apply). Offer expires 11/13/23
99% disponible en Keysville
Velocidades de descarga de hasta
100
Mbps
4
. T-Mobile Home Internet.
65% disponible en Keysville

Velocidades de descarga de hasta
245
Mbps
99% disponible en Keysville

Velocidades de descarga de hasta
50
Mbps
Calificación de usuarios(220)
◊
Order now and receive a $100 Prepaid Card via rebate (terms apply). Offer expires 11/13/23
99% disponible en Keysville
Velocidades de descarga de hasta
100
Mbps
Tipos de proveedores en Keysville
Disponibilidad de banda ancha
(Internet con más de 25 Mbps)
Mapa de disponibilidad de proveedores de Internet
Ver proveedores de internet en ciudades cercanas
Reseñas de clientes de los proveedores de Internet en Keysville
M J | 07-27-2023
Only option available for my rural home. Paid $175/month "unlimited" (on a business plan, as I work remotely). Couldn't maintain conference calls or video chats for work. Streaming usually worked well for about a week and then horribly or not at all for the remaining 3 weeks of the cycle. Finally moved to somewhere with better internet options and struggled to disconnect service. First attempt- recording said under 2 minute wait time and then transferred me to an after call survey about the call I never had. Second attempt - "under two minute wait time" and then disconnected on me. Third attempt- finally got to a rep that took my info, kept telling me to hold on, then claimed my info all disappeared and she needed to start over, kept me on the phone for 11 minutes before finally getting to the disclosure for cancellation. Was told I would still need to pay another month of service even though it was getting turned off immediately. Told there will be a $300 charge if equipment is not received back within 30 days from this call, but have to wait for them to send me the box and info where to ship it back to. The prompts on the automated system gives and option for cancellation but when you select it, it then gives another list of options (none of which involve cancellation). Was initially told that the service was unlimited and would be good for working remotely and streaming, but that was not the case. Priced too high for the service provided and the customer service reps merely read a script and it feels like they try to delay long enough for you to get frustrated enough to hang up and not cancel. Horrible experience from beginning to end. If I ever move back to an area where this is the only option, I will drive out of town everyday to work from a library somewhere before paying for this service again.
¿Fue útil esta reseña?
2
0