Compañías de Internet en Gillsville, GA
99% available in Gillsville
Download speeds up to
1000
Mbps
Order Online – Self Installation
31% available in Gillsville
Download speeds up to
25
Mbps
24% available in Gillsville

Download speeds up to
1000
Mbps
Calificación de usuarios (138)
◊
99% available in Gillsville

Download speeds up to
25
Mbps
Calificación de usuarios (124)
◊
$300 Mail-in Rebate Offer
99% available in Gillsville
Download speeds up to
100
Mbps
99% available in Gillsville
Download speeds up to
1000
Mbps
Calificación de usuarios (10)
◊
99% available in Gillsville

Download speeds up to
25
Mbps
Calificación de usuarios (124)
◊
$300 Mail-in Rebate Offer
99% available in Gillsville
Download speeds up to
100
Mbps
50% available in Gillsville
Download speeds up to
100
Mbps
18% available in Gillsville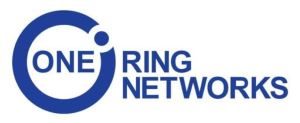 Download speeds up to
1000
Mbps
Mapa de disponibilidad de proveedores de Internet
Ver proveedores de internet en ciudades cercanas
Reseñas de clientes de los proveedores de Internet en Gillsville
Bill B | 06-03-2021
Usuario Verificado
Preety good speed until it gets to the end of the month then they throttle you back to the point it is like not having it at all. What is the point of them controlling my usage if I agree to pay for it. I will get rid of them just as soon as another ISP gets rolling in our area.
¿Fue útil esta reseña?
0
0
Rich B | 06-10-2015
I live pretty far out from any urban area. In fact, it's 10 miles in any direction to get to the nearest town from here, and this town doesn't even have a police station it's that small. When I moved here, it was either Windstream or AT&T, so I chose the latter after hearing numerous horror stories about Windstream and their (lack of) internet speed. At first, I didn't have to pay much for DSL but for some reason I had to have 2 passwords for the same site just to get to my billing information which isn't exactly user friendly at all. It's confusing and seemingly pointless. Another issue is that my address is different on the US Postal grid vs. the 911 grid. AT&T uses the grid that no one else uses so they can never find me because my address is a different zip code in a different town. Not to mention, every time I have to call them for something (which has always been because of some issue I've had with them) I get transferred from department to department because apparently different call centers handle different regions and no one knows how to get in contact with someone else from a different region. Then I'll run into situations where they won't bill me one month, then double bill me the next. I have not having something on auto-pay because I'll eventually forget to pay the bill so everything is on auto-pay. When they fail to bill me, it's because of their system failing to bill me. I am not a bank. I am not playing these games with my money every month. I have had this situation 3 times in 4 years. Then, at some point, my bill goes up - which is expected after the first 12 months... but then it goes up again... and then again... and then again... and now it's almost shy of 3 times what it originally costed a month for DSL. Not even cable... DSL. That's ludicrous no matter where you live. So I'm looking at other providers and it seems satellite is about the only other solution but I'm honestly very weary of satellite based internet just because of past experiences with satellite. Inclement weather and there goes the connection. I do web application development for a living and virtually everything in my house runs off internet... internet radio, internet tv (I cut the cord and love it), internet on my computer, internet through my phone, and then uploading to servers on every file save while programming. I can't afford to lose connection when it rains... particularly given the fact that I live in a tropical/rainy part of the country where I could stand to run into this situation all the time.
¿Fue útil esta reseña?
7
0