Xfinity Review
Get entertainment your way, every day.

Plans start at
$29.99/mo.
Speeds from 15 Mbps–2,000 Mbps (2 Gbps)
Millions of nationwide hotspots
Internet, TV, home phone, mobile phone, and home security
*Data effective 05/18/20. Offers and availability may vary by location and are subject to change.
Xfinity pros and cons
With speeds up to 2 gigabits per second (2,000 Mbps), Xfinity by Comcast offers the fastest internet speeds in the country. Of course, extremely fast speeds like this aren't available everywhere, and most people don't need that much speed anyway.
As far as pricing goes, Xfinity services aren't what we'd call inexpensive. If you run a cost comparison, most of Xfinity's services are in the middle-to-high range. The company does offer some bargain services, though, like Xfinity Mobile.
One of the best things about Xfinity's internet service (besides being superfast) is that it includes access to over 12 million Wi-Fi hotspots in the nation.
Pros
Blazing fast download speeds
Over 12 million Wi-Fi hotspots throughout the US
Bundle discounts
Cons
Higher-than-average prices
Poorly rated customer service
Low competition in some markets
Xfinity internet, TV, home phone, and bundling
Offers and availability may vary by location and are subject to change. Data as of 05/18/20.
You can get a bundle with just the services you want and, in most cases, this means you'll end up saving a bit of cash every month.
In general, Xfinity packages in the mid-price ranges offer the best value. The more channels you add and the faster your internet speed, the more you'll pay. The starter packages usually don't offer the best value.
Xfinity Internet
Our pick:
Xfinity Performance Pro
Speeds up to
175
Mbps download
From
$4999/mo
For the first 12 months with a 1-year agreement.
Xfinity is the fastest internet in most parts of the country. Available speeds vary based on your location, since Xfinity's fiber network hasn't been built out nationwide yet. But that's okay for now, since most residential homes don't need fiber speeds anyway. Coming in at less than $50 per month, the Performance Pro package is a winner. It's fast enough for video streaming on up to eight devices at the same time. Find out more on the Xfinity internet page.
Xfinity Digital Preferred
220+ channels
From
$5999/mo
For the first 12 months with a 1-year agreement.
Originally founded as a cable company in the 1960s, Comcast continues to offer cable TV service under the brand name Xfinity. The Xfinity Preferred TV package gives you 220 digital channels to choose from, including STARZ® ENCORE, NFL Network, Discovery, TNT, History, Disney, BBC America, and more. We picked this package because it delivers sports and movies, without a premium price tag. Learn about TV packages here.
Xfinity Mobile Unlimited
5G included at no extra cost
From
$4500/mo
per line
*After monthly limit of 20 GB is reached, data will be slowed to 1.5 G.
Xfinity Mobile lets you pack in savings on your cellphone plan if you're up to some hotspotting. Although it's only available to Xfinity internet customers, this cellphone plan is worth checking out. Discover the pros and cons of on our Xfinity Mobile page.
Xfinity bundles
Our pick:
Xfinity X1 Starter Pro Double Play
Xfinity Internet
Xfinity Digital Starter
140+ channels
Speeds up to
150
Mbps download
From
$7999/mo
For the first 12 months.
Although originally known for cable TV service (under the name Comcast), Xfinity offers five different services for your home: internet, cable TV, home phone, mobile phone, and home security services. Bundle the services you need to streamline your bills, avoid extra installation fees, and save money.
Find a Xfinity store near you.
Xfinity fees
Xfinity charges set monthly rates for most of their services, although there are some additional cable TV fees you'll want to watch out for. If you're not familiar with the rising cost of cable TV fees, you might get sticker shock the first few months.
Most of Xfinity's services require you to rent an Xfi Wireless Gateway (a modem/router combo), which costs $11 per month. As an alternative to renting, you can buy your own.
Learn more about Xfinity.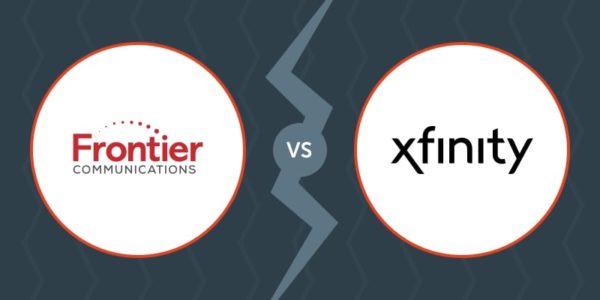 Xfinity vs. Frontier
We'll give you the pros and cons of Xfinity and Frontier so you can make the best choice.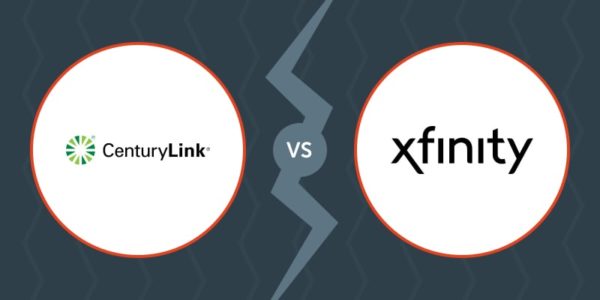 CenturyLink vs. Xfinity
Trying to decide between CenturyLink and Xfinity? Weigh your options with this expert guide.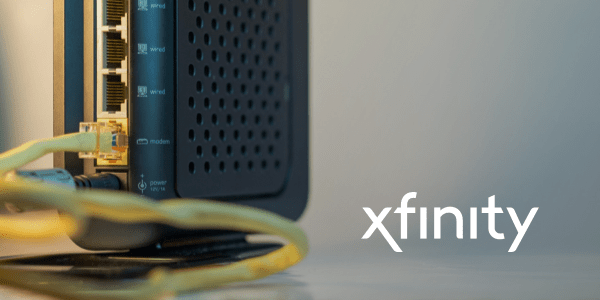 Xfinity Installation Guide
Get the scoop on how to easily install your Xfinity internet service.
Our verdict
Xfinity is available in 39 states and counting, which means it's one of the larger internet service and cable providers in the country. Although Xfinity has had low customer service ratings in the past, Xfinity customer service ratings bumped up last year according to J.D. Power ratings.
While we really like Xfinity's Wi-Fi hotspot network, Xfinity services are on the pricier side. Still, if you're looking for the fastest internet in the US, Xfinity is sure to please.
Find speeds in your area.
How do you use an Xfinity hotspot?
If you're wondering how to use Xfinity's Wi-Fi hotspots, here's what you need to know.
Xfinity internet customers have free access to millions of Wi-Fi hotspots around the country. Using an Xfinity hotspot is free for all Xfinity customers with a Performance or above internet service package.
If you've never used one before, here are the steps:
Once you've got your Xfinity internet service set up and your username and password, download the Xfinity app on iTunes or Google Play to the device you want to connect to the hotspot.
Sign in to the app and search for Xfinity Wi-Fi zones on the map. Or you can use the free Wi-Fi map on the main Xfinity website.
Find a hotspot, go to it, and then open settings in your phone.
Toggle the Wi-Fi button to "on" and then look for a network called "xfinitywifi." (They're all called this.)
Enter your Xfinity customer username and password.
Click "Remember" and you won't have to sign in every time you use a particular hotspot.
Does Xfinity have Early Termination Fees?
Xfinity has Early Termination Fees (ETFs) on some plans and not on others. Xfinity does offer contract-free internet and TV plans, but you will have to pay more each month if you don't have a contract.
The advantage to contract-free service, of course, is that you won't be required to pay an ETF if you have to move or cancel your plan. Early Termination Fees cost up to $20 for every month you have remaining on your contract, so if you sign a two-year contract but move away after a year, you might have to pay up to a $240 ETF.
Xfinity contracts are 12 months or 24 months. Signing up without a contract will cost you $10 or more per month, per service.
How good are Xfinity upload speeds?
Xfinity upload speeds vary based on the download speed and the technology used to deliver your internet service. If you want the fastest upload speed, go with the Xfinity fiber plan (2,000 Mbps), which has upload speeds up to 35 Mbps.
This is typical of cable internet plans, where the upload speed lags behind the download speed considerably. Of course, an Xfinity fiber plan comes at a price—it costs around $300 per month.