AT&T vs. Xfinity
Feb 22, 2021 | Share

Provider Comparisons (Versus)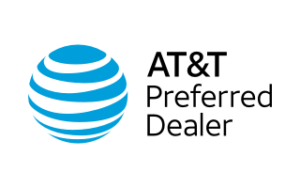 More affordable 1 Gig plan

Top-notch customer satisfaction

Fiber coverage areas are limited
AT&T is a perfect choice for customers who want fast speeds and strong customer service. It got solid rankings in our annual survey for customer satisfaction, and as fiber coverage grows, the fastest plans will be available for more users in more places. The Internet 1000 plan is also cheaper than Xfinity's equivalent offering.
Xfinity is best for those that need even faster speeds over a wider coverage area. Xfinity availability is outstanding, and it offers some of the fastest speeds you'll find from any provider. It also ranks roughly equally with AT&T in terms of customer satisfaction.
Type of service

Fiber, fixed wireless

Type of service

Cable, fiber

Price

$35.00–$60.00 per month

Price

$20.00–$299.95/mo.

Contract

Month-to-month

Contract

1–2 years, month-to-month options

Download speeds

100–940 Mbps

Download speeds

25–2,000 Mbps

Equipment fees

$10/mo.

Equipment fees

Start at $14/mo.

Installation fee

$99; $35 for self-installation

Installation fee

Starts at $60; $15 for self-installation

Customer satisfaction

3.83/5

Customer satisfaction

3.88/5

View Plans

View Plans
Data effective 2/17/21. Not all offers available in all areas.
Let's jump straight into the nitty-gritty details of what each provider offers and see how they stack up to one another.
| Package | Price | Speed | Internet Type |
| --- | --- | --- | --- |
| Fiber Internet 100 | $35.00/mo. | 100 Mbps | Fiber |
| Fiber Internet 300 | $45.00/mo. | 300 Mbps | Fiber |
| Internet 1000 | $60.00/mo.* | 1,000 Mbps | Fiber |
| Fixed-Wireless Internet | $49.99/mo. | At least 10 Mbps | Fixed wireless |
*for 12 mos, plus taxes & equip fee. $10/mo equip fee applies. Incl 1TB data/mo. $10 chrg for each add'l 50GB (up to $100/mo).
Except for the fixed-wireless plan, AT&T packages are all on fiber connections. They all represent a good price for excellent speeds.  It's not easy to find fiber internet below $50 per month, but AT&T gives you just that. And with all of these plans you'll get symmetrical speeds. The upload speed will be just as fast as the downloads, making it perfect for upload-heavy activities like Zoom teleconferencing and uploading videos to YouTube.
Another cool thing is that you can get a free subscription to HBO Max with your Internet 1000 plan. AT&T's much-ballyhooed streaming service carries the HBO catalog along with movies and TV from Warner Entertainment.
AT&T's fixed-wireless package is useful if you live in a rural area and want an alternative to satellite internet. It's not as fast as the fiber plans, but it promises a minimum of 10 Mbps and gives you a chunk of data to work with.
| Package | Price | Speed | Internet Type |
| --- | --- | --- | --- |
| Performance Starter | $20.00/mo.* | 25 Mbps | Cable |
| Performance Starter Plus | $19.99–$49.95/mo.* | 25 Mbps | Cable |
| Performance Select | $34.99–$77.95 per month* | 100 Mbps | Cable |
| Performance Pro Plus | $39.99–$50.00 per month* | 200 Mbps | Cable |
| Blast! | $50.00–$59.99 per month* | 300–400 Mbps | Cable |
| Blast! Pro Plus | $59.99 per month* | 400 Mbps | Cable |
| Extreme Pro | $60.00 per month* | 600 Mbps | Cable |
| Extreme Pro Plus | $69.99–$74.99* | 600 Mbps | Cable |
| Gigabit | $70.00–$89.99 per month* | 1,000 Mbps | Cable |
| Gigabit Pro | $299.95/mo. | 2,000 Mbps | Fiber |
*For the first 12 months with a 1-year agreement.
Xfinity's prices and plans vary slightly depending on the region you're in. But wherever you are, you'll be able to get fast speeds and a range of price options.
Xfinity offers a large range of packages, from the affordable 25 Mbps Performance Starter to the ludicrously fast (and expensive) 2,000 Mbps Gigabit Pro. Did we mention that's 2,000 Mbps download and upload? Yup.
One thing to keep in mind with Xfinity plans is that they vary quite a bit from one place to another. Depending on where you live, you may see only a few of these, or you may see some options that aren't on this list at all. These are the most common packages offered, though.
Speed
AT&T and Xfinity both offer a similar range of speeds in their plans—until you get to the high end. The Xfinity Gigabit Pro package, at 2,000 Mbps, is the fastest internet package available—anywhere in all the land. That said, Gigabit Pro availability is still limited, and the price puts it out of reach for most.
Apart from that, these two providers are pretty evenly matched when it comes to speed. Both offer 940–1200 Mbps speeds, which is the fastest you can go when it's still useful and not ridiculous.
Internet type
AT&T plans are mostly fiber. Fiber availability is still somewhat limited, though it's improving, and AT&T has awesome speeds for the price if you can get its fiber service in your area. Its one fixed-wireless internet package is geared towards rural users and customers who live in places with limited internet infrastructure.
Xfinity is mostly cable, the one exception being the fiber-optic Gigabit Pro. In practical terms, this means Xfinity tends to have faster speeds available over a wider area—, though again, this can depend a lot on where you live.
Data caps
AT&T's fiber internet plans all come with unlimited data, so you can enjoy smooth connections and fast speeds without worrying about getting overage charges for using too much internet for the month.
AT&T's fixed-wireless internet plan has a data cap of 250 GB, so you'll have to be thrifty with your internet usage. If you go over your data for the month, you'll be billed $10 for every 50 GB of data you use. The fee is measured in blocks, so you still pay $10 even if you don't use all 50 GB.
Xfinity packages all come with 1.2 TB caps. That includes the Gigabit and Gigabit Pro plans, which is unfortunate, since you could eat through that limit pretty quick at those speeds. You pay $10.00 per 50GB over the cap to keep using your service at full speed.
Xfinity also allows you to purchase an unlimited option with any plan for an extra $30 per month. That's a great option for internet users who consistently go over the cap. 
Pro tip:
Read our data caps guide to see which providers have data caps and which give you unlimited data.
AT&T and Xfinity both provide modems and routers you can rent online. The equipment is decent—it can handle the speeds each provider offers, and it'll let you to set up a home Wi-Fi network. For most users, we think the provided equipment is plenty, but if you feel your network is slower than it should be, or you have specific needs (like a very large home), you also have the option of using your own gear.
Equipment price
AT&T's gear is $10 per month, while Xfinity charges $14 per month for basic equipment.
Using your own equipment
As we mentioned above, ISP-provided equipment tends to be pretty basic, especially in the router department. It gets the job done, but it often lacks some of the advanced features of dedicated third-party wireless routers.
If you need a little more juice from your networking equipment, we recommend picking up your own wireless router. This also has the advantage of saving you the monthly equipment fee.
Here are a few great routers we recommend for various needs:
Amazon.com Price (as of 2/22/2021 10:15 MST). See full disclaimer.
Stats and advertised services are one thing—what's it like to actually live with AT&T or Xfinity for a year or two?
Installation
Both providers charge an installation fee. Xfinity starts at $60 and goes up from there based on what equipment or additional work is needed. AT&T starts at a whopping $99—one of the highest in the industry. However, there's a chance you can have it waived if you order online, so definitely ask customer service about that as you're signing up. You can also opt for a self-installation option, which costs you just $35 for AT&T or $15 for Xfinity.
Customer service
How do these providers stack up in terms of customer service? Both providers get middle rankings in our latest customer satisfaction survey. Xfinity has made great strides to improve its reputation following a few rocky years and gets fifth place in our survey. AT&T comes in sixth place out of 15 providers surveyed.
No company is perfect, but we think you'll be happy with the service from either provider. Each has plenty of ways to contact them should you need help, including online chat, DIY support guides, and good old telephone.
Both providers offer mobile apps to allow account management from your iPhone, iPad, and Android device. Typically, these provider apps have low ratings and tons of user complaints about performance. Both AT&T and Xfinity manage to avoid that with solid user experiences that make the apps actually useful.
Availability and coverage
When it comes to availability, Xfinity is in more states (40, compared to 21 for AT&T). But AT&T has service where it counts, and as a result actually covers more customers. Still, these are some of the most widespread internet service providers in the US—we doubt you'll have a hard time getting service with either.
AT&T Internet availability
Top 5 states:
Illinois
Kansas
California
Oklahoma
Texas
Xfinity internet availability
Top 5 states:
District of Columbia
Utah
Illinois
Colorado
Maryland
Pros and cons of AT&T and Xfinity
Let's sum up the pros and cons of each provider.
Unlimited data on most plans
Affordable fiber plans
Excellent bundles with DIRECTV
Limited fiber availability
Limits on data use for fixed-wireless plan
Get more value with a bundled package
If you're going to have both internet and TV service, it almost always makes sense to bundle with the same provider. You can save quite a bit of money this way, and it's just more convenient.
Xfinity and AT&T both offer great TV services. For AT&T customers, we recommend DIRECTV. Since they're owned by the same company, you can get bundles easily, and DIRECTV is one of the best TV services on the market. Xfinity has Triple plays with 140+ channels starting at just $89.99 per month.
This really isn't a clear-cut match-up. It's honestly hard to go wrong with either of these ISPs. In the end, though, we recommend AT&T for those who value customer service but still want fast speeds. For those that want more options and wider availability, Xfinity is tough to beat, since it has a much bigger network and a lot of prices and speeds to choose from.
FAQ about AT&T vs. Xfinity
Here are answers to some of the most common questions we see.
What is gigabit internet?
Gigabit internet is internet service with speeds of around 1,000 Mbps (or more). And it is fast. To put that in perspective, you can download a whole HD-quality movie onto your hard drive in under two minutes. Look out, Usain Bolt.
Why does fiber still have such limited availability?
Basically, it's expensive. Many cities have fiber lines already installed, but they're not run directly to homes, which is what would allow you to get fiber access for your home network. Instead, these lines have to be installed separately for each customer, and it adds up. Coverage is expanding gradually, though.
Is cable or fiber internet better?
Fiber has the potential to be a lot faster than traditional cable lines, simply due to the technology involved. The first widely available gigabit plans were fiber-based for this reason. However, there are some cable providers that manage to get gigabit speeds on the older coaxial cable lines, like Xfinity.
Is HBO Max free with AT&T?
You can sign up for a free subscription to HBO Max if you have AT&T's Internet 1000 plan. You can also get it at no extra cost if you have AT&T TV NOW Max, AT&T TV Max, or an AT&T Unlimited Elite wireless plan.
HBO Max features all the content from HBO plus originals, movies, and TV from Warner Entertainment. Sign up and get your Friends fix, post haste.
CERTAIN CONTENT THAT APPEARS ON THIS SITE COMES FROM AMAZON. THIS CONTENT IS PROVIDED 'AS IS' AND IS SUBJECT TO CHANGE OR REMOVAL AT ANY TIME.
Author - Dave Schafer
Dave has written professionally for tech companies and consumer technology sites for nearly five years, with a special focus on TV and internet. He uses his industry expertise to help readers at HighSpeedInternet.com get the most out of their services. No matter the project, he prefers his coffee black (the stronger, the better).
Editor - Cara Haynes
Cara Haynes has edited for HighSpeedInternet.com for three years, working with smart writers to revise everything from internet reviews to reports on your state's favorite Netflix show. She believes no one should feel lost in internet land and that a good internet connection significantly extends your life span (buffering kills). With a degree in English and editing and five years working with online content, it's safe to say she likes words on the internet. She is most likely to be seen wearing Birkenstocks and hanging out with a bouncy goldendoodle named Dobby, who is a literal fur angel sent to Earth.