Self-Install or Go Pro? Your Guide to Xfinity Installation
Apr 15, 2019 | Share

Brand Guides, Equipment Guides
Whether you're shopping for a new Internet Service Provider (ISP) or you've already weighed the options and decided to go with Xfinity, you probably have some questions about the next step: installation.
We'll dive into how to order an Xfinity install kit and the entire Xfinity installation process. We'll also help you decide which installation method is right for you and weigh the pros and cons of buying your own equipment. If you already know what info you need, you can use the links below to jump right to it.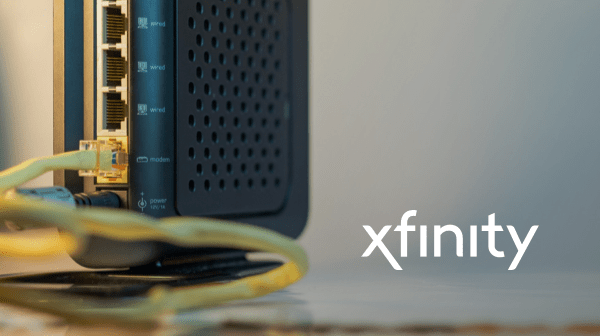 How to self-install Xfinity internet
How to order your Xfinity self-install kit
If you decide to tackle the installation yourself, start by ordering a self-install kit. There's no charge for the kit, so you're saving money right off the bat.
You can request a self-install kit when you place your order for Xfinity internet over the phone or online. If you've already ordered Xfinity but didn't request a self-installation kit, it's not too late. You can contact Xfinity customer service to have one mailed to you.
Once your kit arrives, the first thing you should do is make sure nothing is missing.
What's in your Xfinity installation kit?
Your installation kit includes everything you need to get started:
xFi Wireless Gateway that combines your modem and router into a single convenient unit
Power, coax, and Ethernet cables to connect your gateway
Getting Started Guide and setup instructions
Documentation for the Xfinity privacy policy and other terms and conditions
Return instructions and prepaid labels for any existing equipment you have
Self-installing your Xfinity internet service
If you've reviewed your Xfinity Installation Kit and everything's present, you're ready to get started. Just follow these simple steps:
Connect one end of the coaxial cable to your open wall socket. Turn it right to tighten, and make sure you tighten it all the way.
Connect the other end of the cable to the xFi Wireless Gateway.
Plug the power cord into the back of the gateway and then into a wall outlet.
If your gateway doesn't turn on automatically, press the power button.
Wait until the online connection light stops flashing. This could take up to twenty minutes.
That's it! Now follow the activation steps below to get your service connected.
Activating your Xfinity internet service
Once you've got your xFi Wireless Gateway set up, you'll need to activate your service. There are a few different ways you can go about this, depending on what services and equipment you ordered:
Xfinity xFi mobile app: This app can be used to activate xFi Pods and certain Xfinity Gateways. It's available for Apple and Android devices.
Web browser: Just go to xfinity.com/activate and follow the instructions.
Your TV: If you need to activate Xfinity TV service, you can do so right from your TV.
Phone: You can also call 1-855-652-3446 to activate.
The exact process may vary from service to service, so make sure to check the setup instructions in your self-install kit closely before you proceed.
Pro installation vs. self-installation
When purchasing new Xfinity service, you have two options for installation. You can choose to have an Xfinity service tech come out and set things up for you, or you can order a self-install kit and hook things up yourself. Each choice has its pros and cons, so let's take a look at the details.
Advantages and disadvantages
Installation tech that handles any issues that arise
No technical knowledge required
Installation fee
Appointment times might be inconvenient
Flexible time frame so it can be done on your own time
No extra fees
Less access to help if a problem occurs
Some technical know-how required (though not much)
To decide whether self-install is right for you, ask yourself this question: if you run into an issue during setup, are you comfortable troubleshooting it yourself? The process is simple enough that we feel most users will be just fine handling things themselves. But there's a slight chance that you'll run into an issue, and if you do, you'll have to either hit the online support site or call 1-800-XFINITY.
Pro install Xfinity internet
Pro installation breakdown
| Cost | Appointment window | Customer satisfaction rating |
| --- | --- | --- |
| Up to $89.99 | 2 hrs. | 4.03 |
Why it's good
If you decide to let the pros handle things, schedule an appointment. Do this when you order your services. Xfinity promises two-hour appointment windows (the arrival time of the tech) and provides a tracking app that gives you up-to-date estimated arrival times on the day of your installation.
What to expect
The installation process itself can take between two and four hours, depending on what needs to be done. If your home has never been wired for Xfinity service, it'll take a lot longer than if your home has already been wired and the tech just needs to install and activate your gateway.
How to prepare
Xfinity provides a convenient checklist of things to have ready prior to your installation appointment. Take a look at that beforehand so you can get the technician in and out as quickly as possible.
Equipment: renting vs. buying
Easier tech support in case of problems
Guaranteed compatibility with your Xfinity service
Low monthly payments
More expensive over time
Missing some advanced features
Flexibility to choose equipment based on your needs
Keep equipment if you terminate service with Xfinity
No monthly payments
Potentially more expensive up front
More difficult to get tech support
Renting
Xfinity provides all the equipment you need to get up and running with your internet service, but it does come with a price. Xfinity charges $11 per month for its basic wireless gateway, which isn't outrageous but is a little frustrating since the modem and router are required to actually use your internet service.
Buying
If you don't want to pay the rental fee or would rather use equipment that you own, you can bring your own modem and router. Cable services like Xfinity have great compatibility with third-party gear. Xfinity even provides a list of approved third-party equipment. For the most part, any cable modem and wireless router should work, but if you're in doubt about a product, see if it's on the list.
Our verdict
We recommend using your provider's equipment unless you know you have a specific need that it won't meet. For example, if you have a large home and need to cover the whole thing, you might be better off with a mesh network.
Will buying equipment save me money? Probably not.
We don't recommend buying your own equipment just to save money. Since you need both a modem and a router (or a combo) to replace the Xfinity Gateway, you're looking at a hefty replacement cost.
For example, our budget pick for Xfinity, the Motorola MG7550, is about $180 on Amazon. With the Xfinity Gateway at $11 per month, it would take at least sixteen months before you'd start to see any cost savings. And if you wanted something more powerful (and more expensive) than our budget pick, it might be cheaper to rent even over a full two-year cycle. But if you're upgrading your equipment for speed or coverage, saving money is likely not a big influencer for you.
Enjoy your Xfinity service.
When it comes down to it, setting up your Xfinity internet is really pretty simple. The hardest thing you'll have to do is decide between professional and self-installation. After that, you can relax and enjoy all the benefits of one of the fastest ISPs in the US.
Author - Dave Schafer
Dave has written professionally for tech companies and consumer technology sites for nearly five years, with a special focus on TV and internet. He uses his industry expertise to help readers at HighSpeedInternet.com get the most out of their services. No matter the project, he prefers his coffee black (the stronger, the better).
Editor - Cara Haynes
Cara Haynes has edited for HighSpeedInternet.com for three years, working with smart writers to revise everything from internet reviews to reports on your state's favorite Netflix show. She believes no one should feel lost in internet land and that a good internet connection significantly extends your life span (buffering kills). With a degree in English and editing and five years working with online content, it's safe to say she likes words on the internet. She is most likely to be seen wearing Birkenstocks and hanging out with a bouncy goldendoodle named Dobby, who is a literal fur angel sent to Earth.