Best Unlimited Wireless Internet
We dig up the best (and cheapest) unlimited data options.
Jun 3, 2021 | Share

Brand Guides
Data effective 4/13/2021. Offers and availability may vary by location and are subject to change.
Our pick: Which unlimited wireless internet plan is best?
T-Mobile Home Internet is the best unlimited wireless internet plan you can get. It's fast, affordable, and easy to set up.
It costs a straight fee of $60 a month—including installation and equipment—and gives you average speeds of around 100 Mbps. You get unlimited data and you can toggle back and forth between 4G and 5G connections, depending on where you are. All in all, it's the most widely available, cost-effective, and practical wireless internet you can get right now.
If you're looking for something you can use with a cell phone, go for T-Mobile's Magenta MAX plan. Costing $85 a month for one line, it's the only cell phone plan you can get that gives you totally unlimited data, with no throttled speeds after you hit a certain data threshold (as is common with most other unlimited cellular plans). And it comes with 40 GB of high-speed hotspot data, which is quite generous for the price.
What is unlimited wireless internet? And how does it work?
Wireless internet works by running over a cellular signal. It comes in a variety of types that deliver different ranges of speeds and come with varying prices and amounts of data.
Unfortunately, you can't always get unlimited data from a wireless internet plan. Cellular and wireless providers aren't equipped to deliver internet at the same capacity as internet providers that operate over wired networks, like fiber and cable. However, you can still find some deals, and there are plenty of ways to make wireless internet work for you.
Below, we break down the different types of wireless internet and explain the strengths and weaknesses of each one.
| Type of wireless internet | Best for | Data cap | Price | Speed | View providers |
| --- | --- | --- | --- | --- | --- |
| 4G LTE home internet | Wi-Fi access in rural and low-population areas | Unlimited | $40.00–$100.00/mo. | 25–100 Mbps | View Providers |
| 5G home internet | Alternative to cable internet in urban areas | Unlimited | $50.00–$70.00/mo. | 200–1,000 Mbps | View Providers |
| Hotspots | Portable internet for traveling and working away from home | 2–100 GB/mo. | $90.00–$500.00 (flat fee, data plan also required) | 25–1,000 Mbps | View Plans |
| Cellular plan | Portable internet over a cell phone | 15–40 GB/mo. (then speeds reduced to 3G levels) | $60.00–$90.00/mo. | 30–1,000 Mbps | View Providers |
| Fixed-wireless internet | Rural alternative to slower and more expensive satellite internet | 350 GB–unlimited | $39.95–$99.00/mo. | 1–100 Mbps | View Providers |
5G home internet
5G home internet is a relatively new internet service, touted by Verizon and T-Mobile along with a couple other smaller providers. It's fast, delivering speeds of up to 1,000 Mbps, and it comes at a price competitive with cable providers—you get unlimited data, and extras like installation and equipment are included as part of the monthly fee.
Availability is limited mostly to a handful of urban centers nationwide. But it will likely expand as 5G gains in wider use. So keep an eye out because this could be an excellent alternative to expensive cable and fiber plans.
4G LTE home internet
While 5G home internet gives you fast speeds in cities and urban areas, 4G LTE home internet is geared mostly toward rural customers. So long as you have good cell service in your area, you can get decent speeds (usually between 25–100 Mbps) and plenty of data for prices ranging from $40 to $100 per month. That means it's a perfect alternative to satellite internet (another common rural internet option), which tends to be slow but costs a lot more.
Hotspots and standalone data plans
Most cell phones come with hotspot functions to provide a Wi-Fi connection for computers, gaming consoles, and other networking devices. But you can also buy a separate hotspot to connect more devices, get faster speeds, and preserve your cell phone's battery life. 5G hotspots also come with Wi-Fi 6 capability, making them great for big groups of users.
You'll need a data plan to make your hotspot work, and cellular providers sometimes charge an arm and a leg for data. As far as we can tell, you can't get an unlimited data option for a hotspot, so a hotspot is better for short-term or temporary use than it is for a permanent home-internet solution.
Still, you can find some generous data offerings from providers like T-Mobile and AT&T, which both have plans that give you 100 GB of data for $50–$55 per month.
Cell phone plans
Most cellular providers have upped their game when it comes to speed and data, offering unlimited data plans and much faster connections over 4G LTE and 5G.
Fixed-wireless internet
Available primarily in rural areas and places where internet service is limited, fixed-wireless internet is the go-to alternative to a pricey satellite internet package. Depending on how strong the cell service is in your area (fixed-wireless connections run on cell signals), you can usually get good speeds at a fair price.
Not all fixed-wireless providers have unlimited data options, but many do. Definitely spring for an unlimited data plan if you can because otherwise you may end up with a relatively small data cap and expensive overage fees to go with it.
Pro tip:
Unlimited data is not always easy to get from a wireless internet provider—some give it freely while others impose strict caps. Take a look at our data caps guide to see if your provider has unlimited data or not.
What to look for in an unlimited wireless internet plan
When you're shopping around for a wireless internet plan, you want one that matches your needs and also gives you adequate speeds and cellular coverage. And it's nice if you can get unlimited data, although that may not always be possible.
There's a few types of wireless internet out there, and the one you want depends on what you'll use it for. Here's a rough breakdown of their different specialties:
City dwellers: Go for a 5G home internet plan, which gets you fast speeds in densely populated areas.
Digital nomads: Use a cell phone or hotspot to get Wi-Fi wherever you go.
Rural residents: Pick 4G LTE home internet or a fixed-wireless plan to get faster speeds and more data at a lower price than satellite internet.
What kind of speeds will you get over wireless internet?
Wireless internet reaches speeds ranging anywhere from 1 Mbps to well past 1,000 Mbps.
A wireless connection uses 4G LTE and 5G radio waves. How fast your speeds will be depends on the following:
Factors that impact wireless internet speed
How close you are to the nearest cell tower
What network provider you have
Whether you have priority data or not
Whether there are any obstructions from nearby trees or buildings
Once you have your wireless internet connection, you can take a speed test to see what kinds of speeds you're getting throughout the day. That will help you figure out if there's anything that impacts how fast your internet is going and whether you can address it.
As you shop around for wireless internet plans, it's important to know what kind of internet you can find in your area—be it wireless or broadband. That way you can get a sense of different prices and speeds based on what's available. Type in your zip code below to get more information.
T-Mobile Home Internet is the most widely available 5G–based home internet service out right now. It taps into 4G signals when 5G isn't available, so speeds will be a bit slower but still good enough for a household of three to five people. Costing $60 per month, it gives you speeds ranging from about 25 Mbps to 100 Mbps.
Verizon 5G Home Internet isn't as widely available—it's in something of a trial stage right now as Verizon builds up its nationwide 5G network. But it gives you a lot faster speeds than T-Mobile will since it primarily draws from 5G networks (rather than both 4G and 5G like T-Mobile).
If you're looking for a low price and zippy speeds, Starry Internet is another great 5G home internet option. Costing $50 per month, it's available mostly in apartment buildings and gets you speeds of up to 200 Mbps.
Best 5G home internet plans
Pro tip:
You can keep track of the speeds you're getting by taking our speed test. Try running it at different points in the day to see if the speeds go up or down, and consider repositioning your router if you're not getting a strong enough signal.
Best 5G home internet plan

T-Mobile Home Internet
Price: $60/mo.
Download speed: 25–100 Mbps
Contract: Month-to-month
Installation: Included with monthly price
T-Mobile and Verizon are the two biggest names when it comes to 4G LTE home internet. They both have plans with affordable prices, great speeds, unlimited data, and no extra costs for installation or equipment.
If you can't get T-Mobile or Verizon in your area, we recommend UbiFi. An MVNO available in many rural parts of the country, it gives you unlimited data and an LTE modem/router capable of connecting up to 200 devices. The only drawback is that its plan costs more than Verizon or T-Mobile—but it's still cheaper than satellite internet.
And then there's Nomad Internet, which gives you a portable internet connection that you can take anywhere—the most practical choice if you're living out of an RV or regularly traveling cross-country. With Nomad, you get a hotspot-looking router that essentially works like a hotspot but gives you unlimited data, which is something a hotspot can't do.
If you don't like how Nomad is working, you have 14 days to try it out before returning it for a refund.
Best 4G LTE home internet plans
Best 4G LTE home internet plan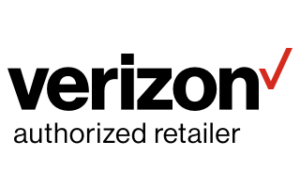 Verizon LTE Home Internet
Price: $40/mo. (for Verizon mobile subscribers) or $60/mo. (for nonsubscribers)
Download speed: 25–50 Mbps
Contract: Month-to-month
Installation: Included with monthly price
Hotspots and hotspot data plans
The Jetpack MiFi 8800L Hotspot is by far the most powerful and versatile 4G hotspot you can get, but it may be worth spending a little more for a 5G hotspot like the Inseego 5G MiFi M2000 or Inseego MiFi M2100 5G UW. They connect a lot more devices and have Wi-Fi 6 capability to keep your connection strong while serving multiple users. Read our best hotspots guide for more recommendations.
Pro tip:
You can get free Wi-Fi at many restaurants, libraries, and municipal facilities. If you can't afford a hotspot, then look for a reliable public Wi-Fi hotspot in your area instead.
As far as plans go, most cellular providers don't offer standalone data plans that give you unlimited data all month. T-Mobile has by far the best data plan—you can get 2 GB for $10 a month and then buy more data as you go. T-Mobile also has an option that gives you 100 GB for $50 per month, while AT&T recently unveiled a standalone data plan that gives you 100 GB for $55 per month. Those are definitely the best options you can get.
Best hotspot
Verizon Inseego Jetpack MiFi 8800L Hotspot
Price: $193.12
Number of devices it connects: 15
Speeds: Approx. 1–30 Mbps
T-Mobile's Magenta MAX plan is the only cellular plan that gives you a truly unlimited data package. You can use as much data as you want on your phone without having your speeds throttled once you reach a cap. You'll still have a limit on high-speed hotspot data, but 40 GB per month is pretty nice.
Most other "unlimited" cell phone plans will slow down considerably—often to snail-like 3G speeds—once you use up a certain amount of high-speed data. But that's not too big of a deal because Verizon and AT&T still give you a lot of high-speed data per month on their best cellular plans. On both of these plans, you also get access to 5G for no extra cost and 15 GB of high-speed hotspot data per month.
Best cell phone plan

T-Mobile Magenta MAX
Price: $85/mo.
Speeds: 30–70 Mbps
High-speed data cap: Unlimited
Hotspot data cap: 40 GB
Fixed-wireless might soon become a bit obsolete now that 5G and LTE home internet are coming on the scene, but it's a great way to go for rural users who don't want to shell out big bucks for a satellite internet plan.
The kinds of plans you can get depend a lot on what kind of cell service you have in your area. You won't always get unlimited data, but we definitely recommend choosing an unlimited option if it's available—even if it costs more. Rise Broadband has the best deal you can get, with a plan that gives you solid speeds and unlimited data for $64.95 per month.
We also like AT&T Fixed Wireless Internet. It has a stricter data cap though—just 350 GB per month. So you'll need to be a bit budget-conscious about how much time you spend doing things like streaming and downloading large files. It costs $10 for every 50 GB you use over your data cap.
Best fixed-wireless plan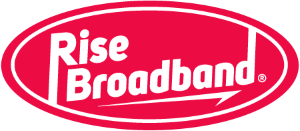 Rise Broadband Internet w/ Unlimited Data
Price: $64.95/mo.
Speed: Up to 50 Mbps
Data caps: Unlimited
Unlimited wireless internet specs and features
When you're looking for unlimited wireless internet, look for a plan or package that gives you consistent connectivity. You want adequate speeds, enough data to work with every month, and a large enough cellular network that your signal won't always be dropping out.
Below we go into more detail about the common features (and pitfalls) of wireless internet.
Priority data
With the exception of one T-Mobile plan, most cellular data plans from Verizon, AT&T, and T-Mobile that are advertised as "unlimited" come with a major caveat. You get only a set amount of priority data—meaning it gives you a high-speed connection over 4G LTE or 5G. Once you use that up, your speeds will be slowed down considerably, usually to snail-like 3G levels.
Cell service
Since wireless internet depends on cellular signals, you'll want an unlimited wireless internet plan that gives you consistent and reliable cell service. Otherwise it will cut out all the time and never be useful when you need it.
Pricing
Wireless internet can vary wildly in pricing depending on where you are and what you're using the internet for. You can find relatively cheap wireless internet plans, though, if you have access to 4G LTE and 5G home internet services in your area. Some cell phone plans are also pretty cheap, especially prepaid plans.
We rely on our annual customer satisfaction survey, speed test data, and our staff's professional expertise and personal experiences to find the best possible plans and analyze what makes them worthwhile. We also read plan contracts and keep track of providers' updates in pricing and speeds to ensure our conclusions are accurate.
Author - Peter Holslin
Peter Holslin has more than a decade of experience working as a writer and freelance journalist. He graduated with a BA in liberal arts and journalism from New York City's The New School University in 2008 and went on to contribute to publications like Rolling Stone, VICE, BuzzFeed, and countless others. At HighSpeedInternet.com, he focuses on covering 5G, nerding out about frequency bands and virtual RAN, and producing reviews on emerging services like 5G home internet. He also writes about internet providers and packages, hotspots, VPNs, and Wi-Fi troubleshooting.
Editor - Cara Haynes
Cara Haynes has been editing and writing in the digital space for seven years, and she's edited all things internet for HighSpeedInternet.com for five years. She graduated with a BA in English and a minor in editing from Brigham Young University. When she's not editing, she makes tech accessible through her freelance writing for brands like Pluralsight. She believes no one should feel lost in internet land and that a good internet connection significantly extends your life span.