Best Cheap Internet Plans 2021
Jun 17, 2021 | Share

Brand Guides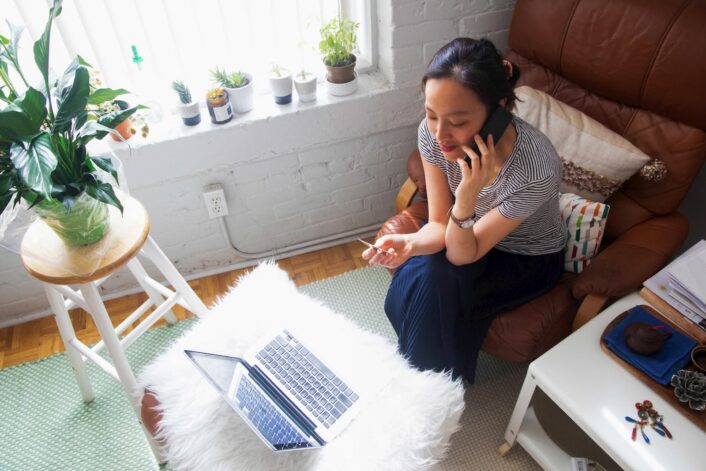 Get the lowest price possible for fast and reliable Wi-Fi
Getting cheap internet is more difficult than you might think. Your monthly Wi-Fi plan could look really affordable at first, but your bill could soon vault into the skies when you factor in hidden fees, extra costs, and eventual price hikes.
We put together a list of the best cheap internet plans from internet service providers (ISPs) large and small across the United States. These plans start out at $50 per month or under, and they all come with extra cost-saving perks like no-contract policies, unlimited data, and discounts on installation costs. If you ask us, paying attention to these latter details will really help you cut costs in the long run.
Head farther down the page for general tips on how to save your mun-muns while shopping for high-speed internet service.
Save money with the Emergency Broadband Benefit
Millions of qualified households can save up to $50–$75 on their monthly internet bills through the Federal Communication Commission's new Emergency Broadband Benefit (EBB). The program helps low-income American households and those who have lost income because of the COVID-19 pandemic. To qualify, someone in your household must be enrolled in certain social programs (Lifeline, SNAP, National School Lunch Program, and others)—or you can qualify based on your income.
Applications for the EBB opened on May 12, 2021. The program will last six months after the pandemic is officially declared as over or when EBB funds are depleted.
The program includes $100 off the purchase of a computer or tablet in addition to the monthly internet discount. Major internet providers like AT&T, Xfinity, Verizon, and many others are participating, so you likely don't have to change plans to get the discounts.
For more information on how to apply and to see a list of participating providers, check out our complete guide to the Emergency Broadband Benefit.
Best cheap internet plans
| Best for | Plan | Price | Download speed | Internet type | Sign up |
| --- | --- | --- | --- | --- | --- |
| Cheap fiber plan | AT&T Fiber Internet 100* | $35.00/mo. | 100 Mbps | Fiber | View Plans |
| Cheap symmetrical speeds | Verizon Fios Home Internet | $39.99/mo.** | 200 Mbps | Fiber | View Plans |
| Cheap fixed rates | CenturyLink Simply Unlimited Internet† | $50.00/mo. | Up to 100 Mbps | DSL | View Plans |
| Cheap deals | RCN 25 Mbps Internet‡ | $19.99/mo. | 25 Mbps | Cable | View Plans |
| Cheap sign-up prices | Mediacom Internet 60 | $39.99/mo. | 60 Mbps | Cable | View Plans |
| Cheap flat-rate packages | Starry Internet Up to 100 Mbps | $30.00/mo. | Up to 100 Mbps | Fixed wireless/5G | View Plans |
| Cheap cable internet | Xfinity Performance Starter§ | $24.99/mo. | 25 Mbps | Cable | View Plans |
Data as of 12/3/2020. Offers and availability may vary by location and are subject to change.
*for 12 mos. 12 mo agmt. req'd. Incl Unlimited data allowance ($30 value) at no add'l chrg.
**w/ Auto Pay + taxes & equip. charges
†Speed may not be available in your area. Rate excludes taxes; activation fee applies.
‡for 12 months
§for the first 12 months with a 1-year agreement
AT&T and Verizon Fios
These two providers both offer incredibly fast, fiber-optic internet plans for generous starting prices.
CenturyLink and RCN
Both smaller providers, these two ISPs are more straightforward, with slower speeds but better perks that bring down the monthly fees.
Mediacom
Located primarily in the Midwest, Mediacom has some nice options—and really brings down the price when you sign up. But watch out for its promo-pricing deadlines (when the price goes up) and data caps.
Starry Internet
Starry Internet is a small provider that's breaking into the relatively new realm of 5G internet. It has a limited network size, but it takes a refreshing, no-nonsense approach to cost and pricing.
Xfinity
One of the big boys of cable internet, Xfinity has a massive network that's available across the US, and its cheapest plans deliver solid speeds.
AT&T—Best cheap fiber plan
AT&T Internet 1000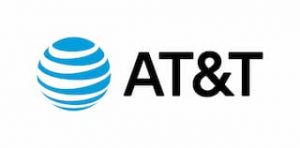 Starting price: $35/mo.*

Download speed: 940 Mbps

Internet type: Fiber
*for 12 mos. 12 mo agmt. req'd. Incl 1 TB data/mo. $10 chrg for each add'l 50 GB (up to $100/mo)
AT&T arguably offers the best-priced fiber gigabit plan around. With a starting price of just $35 per month, it gives you 100 Mbps download and upload speeds on a residential plan. That's obviously not as fast as 1,000 Mbps (the most common speed that luxe fiber packages come in), but it's an excellent speed if you and a few others in your household stream in 4K, play online games, and attend Zoom meetings on their respective devices.
The only catch is that AT&T's fiber network is relatively small and available only in select locations.
Verizon Fios—Best cheap symmetrical speeds
Internet 200/200 Mbps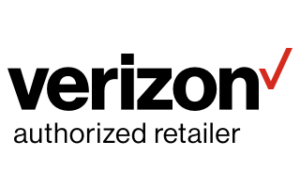 Starting price: $39.99/mo.*

Download speed: 200 Mbps

Internet type: Fiber
*w/ Auto Pay + taxes & equip. charges
If you're looking for a cheap internet plan that delivers a seriously quality connection, you can't do much better than this. Verizon Fios Home Internet delivers outstanding speeds over a high-tech fiber connection—the fastest and most reliable type of internet available.
For just a few dollars more a month, you get double the speed of AT&T's Fiber Internet 100 plan—which, as our How Much Internet Speed Do I Need? Tool makes clear, will really come in handy if you're living in a big household.
Another perk with this plan is that download speed is the same as the upload speed. So, you can upload large files (like videos to YouTube) and do group Skype or Zoom calls with way fewer hiccups than you would on cable and DSL plans with far slower upload speeds.
You can get a waiver on the $99 installation fee if you order online. Also, the plan comes with a free, 12-month subscription to Disney+ if you're interested. And there's no requirement to sign up for an annual contract.
Pro tip:
Take a minute to run our speed test to see what kind of bandwidth you have on your current plan. Is it fast enough for you? Or would you like something a little speedier? Use your results to help guide your search for your next internet plan.
CenturyLink—Best cheap fixed rates
Simply Unlimited Internet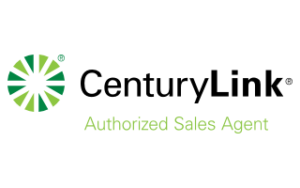 Price: $50/mo.

Download speed: Up to 100 Mbps*

Internet type: DSL
*Speed may not be available in your area. Rate excludes taxes; activation fee applies.
DSL isn't fancy-schmancy like cable or fiber-optic internet—it runs over our landline phone cables, making it a bit old school. But it's hard to beat DSL's wide availability, and we like this plan because it gives you a decent monthly rate with no data caps.
Just make sure you can get fast enough speeds. Anything under 25 Mbps may be too slow and is probably not worth your money. But if you can get 25 Mbps or faster, you'll have solid speeds to browse, download, and stream in HD.
RCN 25 Mbps Internet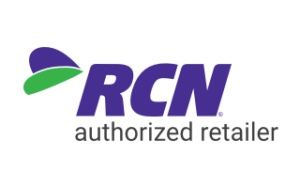 Starting price: $19.99/mo.*

Download speed: 25 Mbps

Internet type: Cable
RCN has a relatively limited reach—its internet is available only in Boston, Chicago, New York, Philadelphia, and the Lehigh Valley area of Pennsylvania. But if you live in one of these areas, you can get a sweet deal for an unfussy internet plan.
Sure, 25 Mbps is no 1,000 Mbps, but it's still solid if you live alone or with a couple roommates. RCN also hooks it up with regular promotions and coupons, giving you breaks on installation costs and other features. And there are multiple modem rental options to choose from, ranging from fairly cheap to slightly less cheap.
If you sign up for RCN, make sure to hit up its free installation coupon page as well as the Special Offers link under the Shop tab to make sure you're getting your fill of all its price breaks.
Pro tip:
If you've never met a discount you didn't like, you'll love our best internet deals guide. It's updated every month so you can get the scoop on the latest bargains.
Mediacom—Best cheap sign-up prices
Internet 60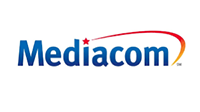 Starting price: $39.99/mo.*

Download speed: 60 Mbps

Internet type: Cable
*for 12 months. Plus activation, installation and monthly modem rental fees.
Mediacom—which has a network centering around the Midwest—offers some nice introductory prices on its plans. We recommend Internet 60, which will give you plenty of speed for you and your roommates or family and costs only $39.99 per month for the first 12 months.
The plan comes with a 400 GB data cap (not the best but not too bad) and the plan goes month to month, so you won't have to worry about an annual contract.
Make sure to read the fine print before signing up with Mediacom, though. When the 12-month promotion period is up, that $39.99 suddenly shoots up to a monthly rate of $69.99—almost twice as much. This helps explain why Mediacom received such poor ratings for monthly billing in our 2020 customer satisfaction survey.
Also, steer clear of the Access Internet 60 plan, which Mediacom has been hyping lately. It delivers a respectable 60 Mbps download speeds and starts off at an impressively cheap $19.99 per month. But the data cap is set at just 60 GB. You could easily blow through 60 GB just from binge-watching Netflix for a few nights. And data overage charges add up. It costs $10 per additional 50 GB, and that fee is not prorated, so you'll pay full price even if you go just one GB over.
Pro tip:
Steer clear of Mediacom's Access Internet 60 plan. It starts off at an impressively cheap $19.99 per month, but the data cap is a paltry 60 GB. You could easily blow through 60 GB by streaming Netflix for a few nights—and then you'll get hit with a $10 fee for every additional 50 GB you use.
Starry Internet—Best cheap flat-rate package
Up to 100 Mbps

Starting price: $30/mo.

Download speed: Up to 100 Mbps

Internet type: Fixed wireless
Starry Internet is an up-and-coming internet provider that specializes in fixed-wireless connections and straightforward internet plans. It uses antenna arrays to pick up radio waves and transmit them as internet signals to apartment buildings in big cities.
Given the novel way it works, it's understandable that Starry has limited availability. But it's well worth looking into if you're in Los Angeles, Denver, New York City, Boston, Washington, DC; or other areas where Starry operates.
The company has two plans at the moment, the cheapest of which delivers up to 100 Mbps and costs $30 per month. There are no data caps, equipment rentals, or annual contract requirements. And there are no recurring price hikes, so no need to worry about your monthly rate going up as soon as the 12-month honeymoon period is over.
Xfinity—Best cheap cable internet
Performance Starter

Starting price: $19.99–49.95/mo. (depending on region)*

Download speed: 25 Mbps

Internet type: Cable
*for the first 12 months with a 1-year agreement
This is the best bet for decent, all-purpose, cheap internet. It's also a great option for college students, as Xfinity often runs gift-card promos for college kids who sign up.
Xfinity has a massive network nationwide and delivers cable internet at a wide variety of speeds and price points. The Performance Starter plan is the cheapest of the bunch, starting at just $20.00 per month in the areas covered by Xfinity's Central region and $19.99 per month in the West.
The prices and plans can differ by region, which explains why the same plan will run you $49.95 per month in the Northeast (*wipes away tear*). But Xfinity has some other, decently priced plans with much faster speeds if you want an upgrade, and you can get an Xfinity Flex streaming box at no extra cost when you sign up.
How to get cheap internet
Here's a rundown of all the important things to watch out for if you're looking to get cheap broadband internet:
Fixed rates and no extra fees
You won't need to worry about hidden charges or unexpected price hikes if you sign up for a plan that gives you a straight deal right off the bat.
Google Fiber, EarthLink, and Starry Internet give you a straight deal in this regard. Each provider lumps costs for equipment, installation, and other fees into your total monthly bill, rather than adding them on bit by bit. The price may look higher up front when you're shopping around, but you'll save money in the long run.
Month-to-month plans and no-contract policies
Many internet plans require an annual or even two-year commitment, leaving you on the hook for a potentially hefty early termination fee (ETF) if you have to cancel or switch providers before your contract is up.
Thankfully, it's more common these days for internet providers to get rid of these annual commitments and let you sign up on a no-contract, month-to-month basis. That's the best option you can get, since you can cancel anytime and won't have to worry about ETFs (fees so infamous that there's an acronym for them).
Pro tip:
Some providers give you the option to choose between a no-contract plan or an annual contract plan—and they'll pressure you to sign up for the annual contract by charging more for the no-contract plan.
In that case, we still recommend signing up for the no-contract option, especially if you think you might move soon. It will give you more freedom and flexibility.
Government subsidies and low-income internet programs
A handful of internet providers offer low-cost internet plans designed for qualifying low-income customers and families with students.
If you're already signed up for government programs like the Supplemental Nutrition Assistance Program (SNAP), this is an excellent option to look into—especially in the wake of the coronavirus pandemic. Read our guide to government internet programs to see what's out there and how to apply.
Gift cards and coupons
There are always discounts and coupons to enjoy when you're signing up for an internet plan. (We know because we keep track of the best internet deals!) Before singing up, scope out the provider's website or ask a customer service rep if there are any blessed bargains to be had. You may end up with something like a $100 VISA gift card, a waiver on installation costs, or a free, trial-length subscription to a streaming service.
Unlimited data
Going over your data cap can lead to costly overage charges, so an unlimited data option is your best bet if you love streaming movies in 4K or share your internet connection with a lot of people.
RCN, Spectrum, EarthLink, CenturyLink, and other providers offer unlimited data on all their plans, giving you the freedom to stream and download all you want. Others tend to offer generous data allotments. Read our guide on which internet providers have data caps to get the full rundown.
What's the best cheap internet package?
The best cheap internet package is AT&T's Fiber Internet 100 plan, which costs just $35 per month for 100 Mbps speeds. It's on a fiber connection, so it's extremely reliable and gives you matching upload and download speeds. (Usually upload speeds are much slower than downloads.)
Fiber internet isn't widely available, so consider the second-best cheap internet package as well: Xfinity's Performance Starter package. The plan ranges in cost from $19.99 to 49.95 per month. It gives you a decent 25 Mbps, enough to check email, attend Zoom meetings, and stream movies in HD on one or two devices.
How much does it cost for an internet-only plan?
An internet-only plan from a major internet service provider usually costs anywhere from $20 to $100 per month. For a cheap plan, expect to pay somewhere around $50 per month—though some providers in your area may have offers for less.
Can I get free internet at home?
You can get free internet at home if you qualify for low-income federal assistance or have a family with students (K–12 or college). Read our guide to free internet to see what's out there and how to sign up.
Author - Peter Holslin
Peter Holslin has more than a decade of experience working as a writer and freelance journalist. He graduated with a BA in liberal arts and journalism from New York City's The New School University in 2008 and went on to contribute to publications like Rolling Stone, VICE, BuzzFeed, and countless others. At HighSpeedInternet.com, he focuses on covering 5G, nerding out about frequency bands and virtual RAN, and producing reviews on emerging services like 5G home internet. He also writes about internet providers and packages, hotspots, VPNs, and Wi-Fi troubleshooting.
Editor - Cara Haynes
Cara Haynes has been editing and writing in the digital space for seven years, and she's edited all things internet for HighSpeedInternet.com for five years. She graduated with a BA in English and a minor in editing from Brigham Young University. When she's not editing, she makes tech accessible through her freelance writing for brands like Pluralsight. She believes no one should feel lost in internet land and that a good internet connection significantly extends your life span.