Are There Programs Available to Help Make Internet Service More Affordable?
by Dave Schafer | Apr 9, 2018 | Brand Guides, FAQ
Internet access is no longer a luxury service. In today's world, access to the web is crucial for education, work, job hunting, and staying connected. If you need internet access and feel you can't afford it, or you have access but are struggling to pay for it, there are programs in place that can help reduce the cost. Most options fall into either government-funded programs or private offerings from Internet Service Providers (ISPs).
Find out about available government assistance programs, income based programs and ISP low income family plans in the sections below:
Government Assistance
Lifeline is a government program that used to provide subsidies for low-income families that needed phone service. In 2015, the Federal Communications Commission (FCC) voted to add broadband internet service as an option to Lifeline. The change went into effect in December of 2016, and now qualified applicants can get a subsidy toward their choice of phone or internet access through the Lifeline program.
How do I qualify for Lifeline?
There are two ways to qualify:
Through your income. If your income is 135% of the federal poverty guideline or less, you can qualify for Lifeline assistance. The guidelines vary with household size and the state you live in, but the average federal poverty guideline is generally about $34,000 for a family of four.
Through a government program. If you or someone in your household participates in select federal assistance programs, you may qualify for Lifeline. These are the eligible programs:

Supplemental Nutrition Assistance Program (SNAP)
Supplemental Security Income (SSI)
Veterans Pension and Survivors Benefits
Federal Public Housing Assistance (FPHA)
Medicaid
Tribal Programs for Native Americans
You can also qualify if a child or dependent participates in one of the listed programs.
How does Lifeline work?
If you qualify for Lifeline, you choose a participating provider in your area and sign up. The benefit is a minimum of $9.25 per month to put toward your bill. Lifeline is limited to one benefit per household, and you must choose either a phone or internet subsidy when you sign up—you can't receive both.
Lifeline provides a handy tool to check for participating companies near you.
Internet Service Providers
Many ISPs also offer their own assistance programs for families with low income or other needs that wouldn't otherwise be able to afford internet access. If you don't qualify for Lifeline or prefer to use the benefit for phone service, this can be a great option.
First, find out which providers service your area:
Xfinity offers an Internet Essentials program that allows qualifying customers to purchase a plan for just $9.95 per month. Internet Essentials is designed to help students, seniors, and low-income families. The program offers 15 Mbps internet and free in-home Wi-Fi and requires no credit check.
Xfinity also offers low-cost computers as part of the Internet Essentials program. Customers can choose a laptop or desktop computer for $149, which includes Microsoft Office, Norton Security Suite, and a 90-day warranty.
To get Internet Essentials, customers need to fill out an application and wait to be approved. For a family to qualify, they must have at least one child eligible for the National School Lunch Program and meet a handful of other requirements.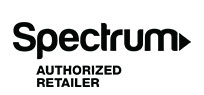 Spectrum offers an Internet Assist program similar to Xfinity's Internet Essentials. Internet Assist is 30 Mbps internet with no data cap and no contract. Like Xfinity, eligible families must have a child eligible for the National School Lunch Program.
Internet Assist is a bit more expensive at $14.99 per month, but the speeds are double Xfinity's program. Customers can also add Wi-Fi for an additional $5.00 per month.
To apply for Spectrum Internet Assist, call Spectrum at 1-855-542-6651.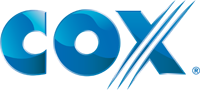 Cox Low-Cost Internet is part of the Connect2Compete program, aimed at helping K–12 students reach their full potential by providing internet access to low-income families. Low-Cost Internet is $9.95 per month and is available to families with at least one child in kindergarten or grades 1–12.
Eligible families must also be participating in one of the following programs:
National School Lunch Program
Supplemental Nutrition Assistance Program (SNAP)
Public Housing
To apply for Cox Low-Cost Internet, visit the website and fill out the form.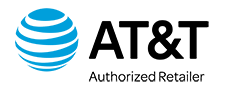 AT&T offers the Access program for eligible low-income families. Access offers up to 10 Mbps internet to qualifying families for $10.00 per month. To qualify for Access, customers must have at least one family member who participates in the SNAP program.
Visit the Access page to fill out an application and see if you qualify.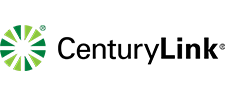 CenturyLink offers the Internet Basics plan, offering internet access to eligible families for $9.95 per month. Speeds are only 1.5 Mbps, so it isn't as fast as offerings from other companies, but CenturyLink is more widely available than many other providers, so it may still be a good option for your family.
To be eligible for Internet Basics, applicants must meet the requirements for the Lifeline program, also listed at the top of this page. There are essentially two:
Earn less than 135% of the federal poverty guideline for your state
Participate in one of several federal low-income assistance programs
Eligible customers can apply through the CenturyLink Internet Basics website.

Frontier doesn't offer a specific plan for low-income families, but it does participate in the Lifeline program, which can bring your bill down to a more manageable level. Frontier offers internet access starting at $20.00 per month, so a Lifeline discount would bring that down to around $10.00 per month. That's in line with most other providers' low-income options.
Visit the Frontier Discount Programs page to get started.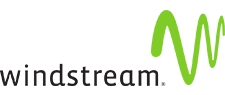 Windstream doesn't offer a specific low-income plan, but it is part of Lifeline, which can reduce the monthly bill by $9.25 per month.
Visit the Windstream Lifeline page to get started.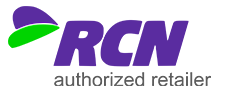 RCN, like Frontier and Windstream, lacks a dedicated plan for low-income families. It has opted in to Lifeline, though, which can help make your bill more manageable.
Visit the RCN Lifeline page to get started.

There's one more option: if you have internet access currently, provide us a review of your service and you can be entered into a drawing to receive free internet for a year!
If you're struggling to pay for internet, there are options out there to help. Check out these programs, find one that works for you, and enjoy all the benefits of internet access in your life.
Dave has written professionally for tech companies and consumer technology sites for nearly five years, with a special focus on TV and internet. He uses his industry expertise to help readers at HighSpeedInternet.com get the most out of their services. No matter the project, he prefers his coffee black (the stronger, the better).