How to Choose an Internet Service Provider
Mar 3, 2020 | Share

FAQ, Provider Comparisons (Versus)
Choosing an internet service provider (ISP) can be tough. You have to wade through confusing contract details, endless package choices, and tons of fine print—and you still might end up making the wrong choice.
If that's something you want to avoid, you've come to the right place. We'll walk you through the process of choosing an ISP from start to finish. Grab some coffee and let's dive in.
1. Find internet providers in your area.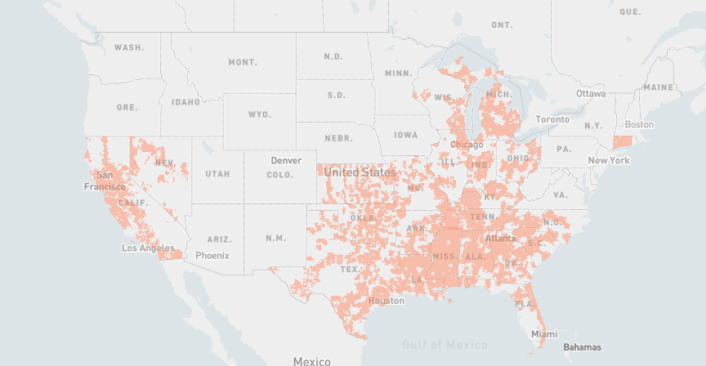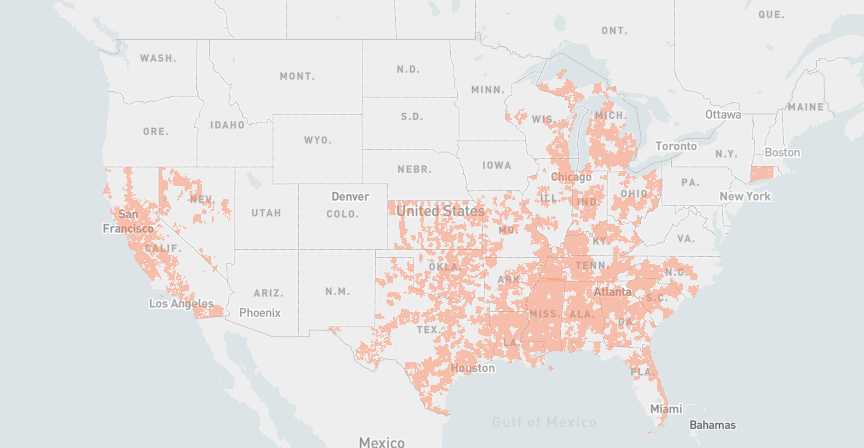 The first step in choosing an internet provider is figuring out what's available in your area. There are two reasons you need to do this first:
Not every provider is available in every area. Coverage areas differ from provider to provider, so right out of the gate your choices will be limited to the providers that offer service in your area.
Prices, speeds, special offers, and package lineups also vary by location. What you see advertised online is not necessarily what you can get. Always check the availability of a package in your area before you decide it's the one for you. Along the same lines, many providers also have different pricing structures for different areas, so be prepared to possibly pay more—or less—after a move.
To find the best internet plans in your area, use our Zip Finder. It pulls all the internet provider info from your area into one place to make it easy to compare and choose a provider.
Just enter your zip code and we'll list all the providers in your area. Simple as that.
2. Compare plans, pricing, speeds, and more.
You'll want an internet plan that gives you adequate speeds, dependable service, and a large enough data limit for the month—all at a price you can afford.
After you've used the Zip Finder to narrow down your choices, compare the providers in your area to see which is the best fit. All internet providers have their own specialties, and it helps to pick one that coincides with what you need the most. Here are the biggest issues to consider:
Plans and pricing
Speeds
Installation and equipment costs
Customer satisfaction ratings
Data caps and overage fees
Some providers deliver ultrafast speeds, while others have more straightforward plans that are easier on the wallet. Many providers impose data caps that limit how much internet you can use per month—though some of them offer unlimited data. As our customer satisfaction survey makes clear, providers also vary in terms of issues like reliability and customer service. And of course there are often promotions and discounts, including ones to cover the cost of installation.
HSI provider comparison reviews 
We're constantly measuring providers against each other to find out which is more deserving of your dollars. In the comparisons listed below, you'll find overviews of each ISP's plans, pricing, equipment, mobile apps, availability, customer experience, and more.
We'll also throw in some interesting points of comparison along with specific recommendations for certain users. Of course, we back it all up with plenty of real-world use, hours of research, and loads of customer reviews.
Top-ranked providers to look for
Some providers go far beyond the rest by offering incredibly fast speeds, great prices, or a powerful fiber-optic network. Some do all of the above. Here's info on top performers and what they're known for, all based on HighSpeedInternet.com's annual customer satisfaction survey. (Remember that some or all of these providers may not be available in your area. Use our Zip Finder to check availability.)
Enter your ZIP code to see which of these providers is available in your area.
3. Find how much internet speed you need.
Now it's time to figure out how much speed you need. You'll need an internet plan with adequate download and upload speeds to accomplish all of your everyday Wi-Fi tasks with ease. You want internet that's fast—but you don't need it to be too fast necessarily, or else you'll end up paying too much for bandwidth you won't use. 
There are several questions you should ask yourself when evaluating your speed needs:
How often do you stream movies and TV?
Streaming video in 1080p needs about 5 Mbps for good performance, while 4K will require download speeds of at least 25 Mbps—if not faster.
How many people stream and download on their devices in your home on a regular basis?
The more devices and users you have on your home network, the more bandwidth it takes up. You'll want to leave yourself a little cushion to provide solid speeds for everyone to be using the Wi-Fi all at the same time.
How many smart home devices are connected to your internet?
These devices—especially Bluetooth security cameras that upload data continuously—can eat your bandwidth up real quick.
If all that math is too much to keep track of, use our How Much Speed Do You Need? Tool to figure out what kind of speed requirements you have at your home or business. All you need to do is answer a few questions and we'll give you our recommendation.


4. Test your internet speed.
Now that you know what internet speed you need, test your current connection to see how it matches up. You probably already have an idea of how satisfied you are with your current internet. But testing the connection to see what your actual speed is will give you a benchmark to compare against other providers and packages.


5. Know if you're switching providers.
If you're in the middle of switching from one internet provider to another, you'll want to double-check whether you are currently under a service agreement and what the terms are. If you bail before the contract is up, it could cost you hundreds of dollars in early termination fees (ETFs). Although many providers have moved to a contract-free model in the last few years, a few still require you to pay up if you break up:
| Provider | Early Termination Fees |
| --- | --- |
| AT&T | Charges up to $180.00 to terminate your contract, depending on how much time is left in the term.* |
| Frontier | Charges as much as $200.00.** |
| Xfinity | Can charge as much as $230.00.** |
*Prorated by number of months completed. **Varies by service and agreement.
Don't plan on getting out of paying these fees, either. Most providers are pretty strict on enforcing them, though you can always give it a try.
In addition to shelling out these termination fees, you'll also be responsible for returning your old equipment, like modems and wireless routers. This is usually a simple matter of taking them to a designated drop-off point, but each provider has different instructions.
For more tips on switching providers, check out our complete guide.
6. Choose your internet provider.
Now it's time for the exciting part. Once you know how much speed you need and which providers offer service in your area, you can make an informed decision that you'll be happy with.
You've done your research, and we've got your back every step of the way. Go ahead, enjoy your new internet.
Author - Dave Schafer
Dave has written professionally for tech companies and consumer technology sites for nearly five years, with a special focus on TV and internet. He uses his industry expertise to help readers at HighSpeedInternet.com get the most out of their services. No matter the project, he prefers his coffee black (the stronger, the better).
Editor - Cara Haynes
Cara Haynes has edited for HighSpeedInternet.com for three years, working with smart writers to revise everything from internet reviews to reports on your state's favorite Netflix show. She believes no one should feel lost in internet land and that a good internet connection significantly extends your life span (buffering kills). With a degree in English and editing and five years working with online content, it's safe to say she likes words on the internet. She is most likely to be seen wearing Birkenstocks and hanging out with a bouncy goldendoodle named Dobby, who is a literal fur angel sent to Earth.