Compañías de Internet en Perry, GA
Online only – order AT&T Fiber® and get a $150 reward card
No contract
Seamless streaming, working, and gaming
53% available in Perry
Download speeds up to
12
Mbps
81% available in Perry
Download speeds up to
1000
Mbps
$20/mo off Gigablast w/1 yr term agreement
99% available in Perry

Download speeds up to
300
Mbps
Calificación de usuarios(0)
◊
99% available in Perry

Download speeds up to
1000
Mbps
Calificación de usuarios(343)
◊
70% available in Perry
Download speeds up to
500
Mbps
99% available in Perry

Download speeds up to
25
Mbps
Calificación de usuarios(199)
◊
99% available in Perry
Download speeds up to
100
Mbps
8
. T-Mobile Home Internet
1% available in Perry

Download speeds up to
182
Mbps
Eligible new customers get a $100 Virtual Prepaid Mastercard®
1% available in Perry

Download speeds up to
99
Mbps
10
. Flint River Communications
4% available in Perry
Download speeds up to
100
Mbps
11
. Fort Valley Utility Commission
79% available in Perry
Download speeds up to
1000
Mbps
70% available in Perry
Download speeds up to
500
Mbps
99% available in Perry

Download speeds up to
25
Mbps
Calificación de usuarios(199)
◊
99% available in Perry
Download speeds up to
100
Mbps
50% available in Perry
Download speeds up to
100
Mbps
1% available in Perry

Download speeds up to
99
Mbps
6
. Flint River Communications
4% available in Perry
Download speeds up to
100
Mbps
7
. Unite Private Networks
26% available in Perry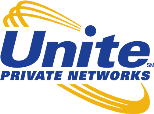 Download speeds up to
100
Mbps
8
. Fort Valley Utility Commission
79% available in Perry
Download speeds up to
1000
Mbps
Mapa de disponibilidad de proveedores de Internet
Ver proveedores de internet en ciudades cercanas
Reseñas de clientes de los proveedores de Internet en Perry
Renee L | 04-13-2021
Worst company ever! What good is high speed if it's out more than in. Can't work or stream movies without constant outages. Service has been out frequently with no long term resolution. I need to find another solution. A slower speed with more reliability is a fair trade off.
¿Fue útil esta reseña?
1
0
P P | 03-15-2021
The worst internet and cable provider. They tell you you get 500 Mb but you rarely get 130 when they are not constantly down. Can't wait to get cox
¿Fue útil esta reseña?
0
0
J S | 01-12-2021
Only game in my part of town. Their infrastructure must be pretty bad because there are regular almost daily brown-outs during peak times, upstream dropping down to near nothing and lots of packet loss during peak hours. Terrible for gaming or streaming out. These problems will persist well into the night sometimes, and it appears have been going on for years. Price would be ok if it would work when I need it to - but it doesn't. Considering switching to much slower internet if I can get the reliability I need.
¿Fue útil esta reseña?
0
0