Compañías de Internet en Danville, VA
99% disponible en Danville
Velocidades de descarga de hasta
1200
Mbps
Switch to Xfinity Internet + TV and get up to $200 off NFL Sunday Ticket from YouTube
99% disponible en Danville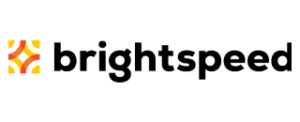 Velocidades de descarga de hasta
40
Mbps
99% disponible en Danville

Velocidades de descarga de hasta
25
Mbps
Calificación de usuarios(217)
◊
Order now and receive a $100 Prepaid Card via rebate (terms apply). Offer expires 11/13/23
99% disponible en Danville
Velocidades de descarga de hasta
100
Mbps
5
. Consolidated Communications
18% disponible en Danville

Velocidades de descarga de hasta
25
Mbps
99% disponible en Danville

Velocidades de descarga de hasta
1
Mbps
99% disponible en Danville
Velocidades de descarga de hasta
1000
Mbps
Calificación de usuarios(38)
◊
99% disponible en Danville

Velocidades de descarga de hasta
25
Mbps
Calificación de usuarios(217)
◊
Order now and receive a $100 Prepaid Card via rebate (terms apply). Offer expires 11/13/23
99% disponible en Danville
Velocidades de descarga de hasta
100
Mbps
50% disponible en Danville
Velocidades de descarga de hasta
100
Mbps
5
. Consolidated Communications
18% disponible en Danville

Velocidades de descarga de hasta
25
Mbps
99% disponible en Danville

Velocidades de descarga de hasta
1000
Mbps
Mapa de disponibilidad de proveedores de Internet
Ver proveedores de internet en ciudades cercanas
Reseñas de clientes de los proveedores de Internet en Danville

Jeremy L | 01-01-2022
Dodge this provider like the plague, even dial-up is faster than them seeing as the service is constantly down. Google them and see how terrible the reviews are before purchasing. I could write a novel about how their lack of accountability compromised my work environment causing me to lose employment, but a simple google search will show the many stories of similar situations.
¿Fue útil esta reseña?
7
1
Michael R | 06-24-2014
Verizon offers a package deal saving you a few dollars if you use them for your home phone and DirecTV. It is not the fastest DSL in the world but it is OK. My biggest complaint is with their service. It can be a pain getting through and when you do you never know if you are going to be able to understand the person on the other end of the line. Once you get someone you can understand, they are normally fairly good about helping to correct the issue.
¿Fue útil esta reseña?
15
2
Michael R | 03-19-2014
I currently have Verizon DSL tied in to my Verizon land line telephone. It is reasonably fast and somewhat expensive for what you get especially the rather poor service that sometimes happens with overseas support personnel who can be difficult to understand.
¿Fue útil esta reseña?
13
4