Compañías de Internet en ,
Disponibilidad de banda ancha
(Internet con más de 25 Mbps)
Mapa de disponibilidad de proveedores de Internet
Reseñas de clientes de los proveedores de Internet en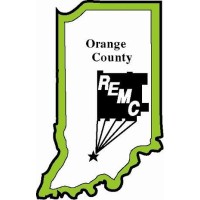 Viorel constantin B | 08-31-2023
Yes ok no comment
¿Fue útil esta reseña?
0
0
Angela F | 08-29-2023
I am in tears as I had an appointment this morning because I have not been able to use my internet service in over a week and because this morning my service appointment and I desperately need my service. I am a person with an intellectual and developmental disability and I have been trying to navigate this horrible phone system that xfinity has. It is absolutely disrespectful and it keeps people such as myself from being able to use the customer service. Xfinity is a company which is not viable to people with disabilities, the company is also inconsiderate to people with disabilities, this corporation is not flexible for customers. Xfinity does not try its best for customers as I said earlier I am in tears as I write this because I need the internet service I need it in order to perform job searches and to apply for jobs online as that is the only way to do so. I have very minimum service the service keeps going in and out or it moves extremely slowly. I needed help and I am desperate at this point as every time I call in the machine that answers would not let me get to a person to reschedule a visit for someone to come out to assess and try to fix this problem. Why is Xfinity allowed to operate this way in Massachusetts or even at all??
¿Fue útil esta reseña?
5
0
Jack O | 08-28-2023
Absolutely terrible service. They focus too much on saying that they are "sorry" for your troubles instead of actually coming up with a solution to a problem. I had a service appointment recently and for whatever reason, I still don't know, their technician reported that I wasn't available for the appointment but he never called to let me know he was there. I got a call from Comcast saying that he showed up and "missed" me but he never made an attempt to contact me. As soon as I got the call I looked out in the street and he was sitting in his van so I ran down from my third floor apartment to try and catch him but by the time I got there, he had driven down the street apparently to get out of my sight. So I went out to the street and saw him parked about 1000 yards away. He got out of his van for something, got back in and drove away. Other Xfinity technicians who have come here were either not knowledgable enough or too lazy to fix the probelms I was having. I would have dumped Comcast for Verizon a long time ago but for some other unknown reason, Verizon is not avilable here. When I've had Verizon elsewhere in the past, they were much better.
¿Fue útil esta reseña?
0
0