Compañías de Internet en Austell, GA
Velocidad de hasta
5000
Mbps
Simple, straightforward pricing guaranteed.
No price increase at 12 months
No annual contract, no data caps, no equipment fees
93% disponible en Austell
Velocidades de descarga de hasta
5000
Mbps
99% disponible en Austell
Velocidades de descarga de hasta
1200
Mbps
Switch to Xfinity Internet + TV and get up to $200 off NFL Sunday Ticket from YouTube
99% disponible en Austell
Velocidades de descarga de hasta
300
Mbps
Calificación de usuarios(12)
◊
99% disponible en Austell

Velocidades de descarga de hasta
25
Mbps
Calificación de usuarios(217)
◊
Order now and receive a $100 Prepaid Card via rebate (terms apply). Offer expires 11/13/23
99% disponible en Austell
Velocidades de descarga de hasta
100
Mbps
99% disponible en Austell

Velocidades de descarga de hasta
100
Mbps
97% disponible en Austell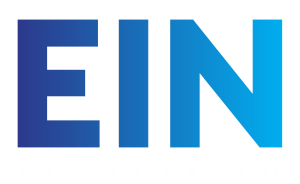 Velocidades de descarga de hasta
5000
Mbps
99% disponible en Austell

Velocidades de descarga de hasta
99
Mbps
99% disponible en Austell
Velocidades de descarga de hasta
1000
Mbps
Calificación de usuarios(38)
◊
99% disponible en Austell

Velocidades de descarga de hasta
25
Mbps
Calificación de usuarios(217)
◊
Order now and receive a $100 Prepaid Card via rebate (terms apply). Offer expires 11/13/23
99% disponible en Austell
Velocidades de descarga de hasta
100
Mbps
99% disponible en Austell

Velocidades de descarga de hasta
100
Mbps
97% disponible en Austell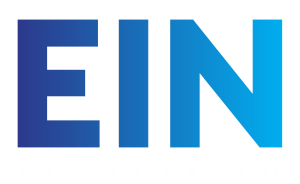 Velocidades de descarga de hasta
5000
Mbps
50% disponible en Austell
Velocidades de descarga de hasta
100
Mbps
8% disponible en Austell

Conexión:
DSL, Fiber, Fixed Wireless & Other Copper Wireline
Velocidades de descarga de hasta
1000
Mbps
13% disponible en Austell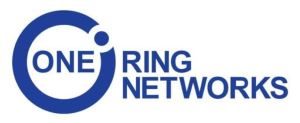 Velocidades de descarga de hasta
1000
Mbps
99% disponible en Austell

Velocidades de descarga de hasta
99
Mbps
Mapa de disponibilidad de proveedores de Internet
Ver proveedores de internet en ciudades cercanas
Reseñas de clientes de los proveedores de Internet en Austell

Cameron P | 01-31-2023
The app is terrible, I can't do the bare minimum half the time I use it. Have had multiple issues changing my payment or even setting up autopay. Webpages not available, errors, give us a call (which leads to unhelpful people who tell you the issue is fixed when it's not and you end up calling again)... You don't get the bare minimum with service from xfinity
¿Fue útil esta reseña?
0
0
Susan M | 01-24-2023
Looking for new internet provider and this site breaks it all down for you. I would not recommend Xfinity to anyone. Very overpriced, bad customer service and only looking for more ways to charge it's customers, especially it's long time existing customers.
¿Fue útil esta reseña?
0
0
Sheilah T | 01-22-2023
I've had ATT as a provider from 2014 to now. When the Internet is working, the service is fine. However, for the past three years I have had connection issues which I had hoped would go away AFTER ATT installed fiber. Even as I speak, I am surprised I was able to get a web page after having connection problems so early this morning. I stopped calling about this issue until last year when I could not work on invoices because of the disruptions. ATT either refuses to delve deeper into this problem that appeared about three years ago, or they just don't want to accept that there IS a problem. How do I get great service from 2014 to 2021 and then all of a sudden, have so many connection disruptions. Any customer would notice a difference after having great service for so many years. Last night I gave up trying to connect; this morning I am having the same issue: no internet one second then internet for the next two seconds, then no internet for five seconds, etc. Connection is so intermittent that I am afraid to apply for work-from-home jobs. Today I finally decided to switch to another carrier and hope for the best. Maybe the new carrier will be able to see whatever it is ATT cannot see and then correct the problem BEFORE installation. What do I have to lose? Their service might be more expensive, but at least I will have "continuous" service instead of paying for service that I do not receive with ATT. I do not recommend ATT to anyone. My rating is based on my frustration and the many hours I wasted on the phone with ATT "over the years" to try to get this situation resolved.
¿Fue útil esta reseña?
0
0