Compañías de Internet en Robertsdale, AL
1
. Xtream Powered by Mediacom
99% disponible en Robertsdale
Velocidades de descarga de hasta
100
Mbps
99% disponible en Robertsdale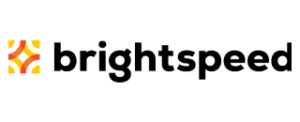 Velocidades de descarga de hasta
1000
Mbps
21% disponible en Robertsdale
Velocidades de descarga de hasta
1000
Mbps
99% disponible en Robertsdale

Velocidades de descarga de hasta
25
Mbps
Calificación de usuarios(219)
◊
Order now and receive a $100 Prepaid Card via rebate (terms apply). Offer expires 11/13/23
99% disponible en Robertsdale
Velocidades de descarga de hasta
100
Mbps
3% disponible en Robertsdale

Velocidades de descarga de hasta
1000
Mbps
1
. Xtream Powered by Mediacom
99% disponible en Robertsdale
Velocidades de descarga de hasta
100
Mbps
23% disponible en Robertsdale
Velocidades de descarga de hasta
1000
Mbps
99% disponible en Robertsdale

Velocidades de descarga de hasta
25
Mbps
Calificación de usuarios(219)
◊
Order now and receive a $100 Prepaid Card via rebate (terms apply). Offer expires 11/13/23
99% disponible en Robertsdale
Velocidades de descarga de hasta
100
Mbps
3% disponible en Robertsdale

Velocidades de descarga de hasta
1000
Mbps
Mapa de disponibilidad de proveedores de Internet
Ver proveedores de internet en ciudades cercanas
Reseñas de clientes de los proveedores de Internet en Robertsdale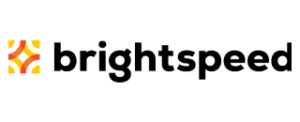 Karolyn P | 03-22-2023
I am hoping this allows me to leave the stars empty, this company does not deserve 1 star! Brightspeed took over Centurylink in my area and they were bad enough, I have not had a solid 24 hours of internet service from the first day they took over! Terrible service! Do yourself a favor and just do not even move to an area that they monopolies! I had to turn off internet on my phone to even post a review!
¿Fue útil esta reseña?
1
0
Kenny L | 06-02-2022
Slower than my phone's hot spot. Very expensive. Was promised 10mb... never received over 3mb and averaged 0.9 to 1.2 mb. Waste of time to talk to them...they never fixed anything. Sent contractors out to repair....but contractors recommended that we find another provider.
¿Fue útil esta reseña?
4
0
Kameron M | 01-15-2022
Complete garbage. There is always an outage, the customer service is a joke. That's if you even get someone on the phone. There is no speed when it comes down to the WiFi performance. You'll cycle through modems at least three times a year because they just give out as time goes on. I DO NOT recommend using centurylink . Respectfully
¿Fue útil esta reseña?
4
0