Mediacom Review
High-speed internet with TV bundles on the side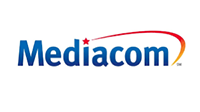 Internet or TV plans start at
$39.99/mo
Gigabit internet speeds

Double Play and Triple Play bundles

Internet, TV, and home phone services
Data effective 12/03/19. Offers and availability may vary by location and are subject to change.
Mediacom pros and cons
Mediacom has some definite good and bad sides, but they balance out. For example, its month-to-month service balances out the price hikes after the first year of service. There aren't any contracts, so you can leave or renegotiate without a hefty fine if you don't want the price hike.
And Mediacom's internet data caps are softened by the fact that the caps get ridiculously high on faster plans. Its gigabit internet plan has a 6,000 GB data cap—that would be really difficult to reach.
Pros
Gigabit internet speeds
Month-to-month service
Installation discounts
Cons
Price hikes after first year
Data caps on all internet plans
No standalone TV offers
Mediacom promotions and deals
Mediacom gives new customers a discount for signing up online. We saw that discount range from $85.00–$99.99 (which basically negates the standard installation fee) depending on location. But you can get this discount only if you sign up online.
Mediacom internet, TV, mobile, and bundling
Internet
$39.99–$79.99/mo.*
60 Mbps–1,000 Mbps
Fast cable internet speeds with a growing Wi-Fi hotspot network
View internet plans
Bundles
TV and internet bundles starting at $99.99/mo.
Up to 170+ channels and 1 Gbps
Internet, TV, and home phone
Double Play and Triple Play bundles
View bundles
*Offers and availability may vary by location and are subject to change. Data effective 12/03/19. Prices per month for one year.
Mediacom offers cable internet, TV, and home phone services. You can sign up for internet service by itself, but the others are offered only in Double Play and Triple Play bundles.
Mediacom Internet
Our pick:
Mediacom Internet 100
Speeds up to
100
Mbps download
From
$4999/mo
For the first 12 months.
Plus, activation, installation and monthly modem rental fees.
Get enough bandwidth and data for binge-watching Mindhunter and grinding for Destiny 2 event loot.
Mediacom internet offers plans ranging from 60 Mbps to 1,000 Mbps.
We like Mediacom Internet 100 because it gives you a great balance of speed, price, and data without going over the top. Compare more of Mediacom's plans and prices in our Mediacom internet review.
Mediacom bundles
Our pick:
Mediacom Xtream Silver 100 Triple Play
170+ channels
Unlimited calls to U.S., Canada, & U.S. Territories
Speeds up to
100
Mbps download
From
$10999/mo
For the first 12 months.
Plus monthly local broadcast station surcharges ranging from $14.13 to $21.53, regional sports surcharges ranging from $1.64 to $12.00, and other monthly charges. Activation and installation fees apply.
Mediacom's Xtream Silver 100 Triple Play bundle is a great place to start looking if you need TV, internet, and home phone services. It includes single-room DVR service as well. And even though the bundle comes with a 100 Mbps internet plan by default, you can upgrade your internet speeds all the way up to 1 Gbps.
Of course, other bundle options could be a better fit if you want more (or fewer) TV options. If that's the case, check out our review of Mediacom bundles.
Find a Mediacom store near you.
Mediacom fees and charges
Look, no one likes fees. But it's better to know about them than to get hit with a surprise when your bill comes.
We love it when providers round up all their fees and charges in one place for handy reference. Mediacom does this with its online rate card, which shows taxes, fees, and charges by area when you type in your ZIP code.
Some fees are standard across Mediacom's service areas. The standard installation rate is $99.99, for instance. Other charges, like taxes and late fees, vary depending on where you live.
Mediacom charges all the usual fees you'd expect from a cable provider (installation fees, late fees, and equipment rental fees), plus some sneaky extra charges:
A $15-per-month Internet Surcharge Fee for internet-only customers
A $10 activation fee when you set up service
A $4.95-per-month Home Wire Maintenance fee
Learn more about Mediacom.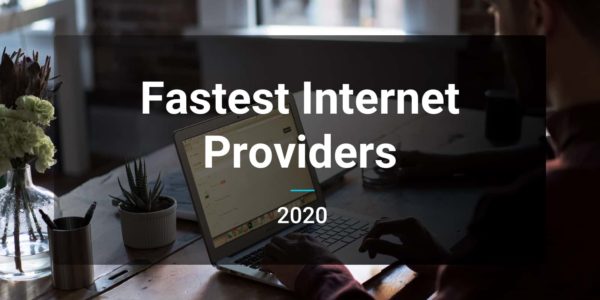 The Fastest Internet Providers 2020
See how Mediacom compares to other internet providers in different regions of the US.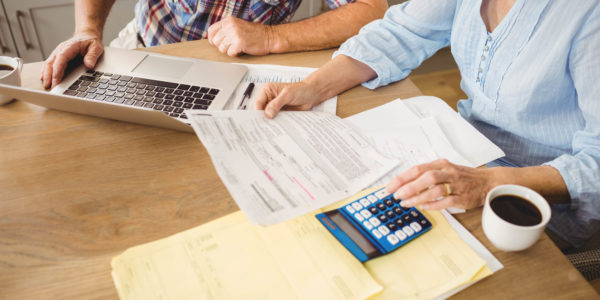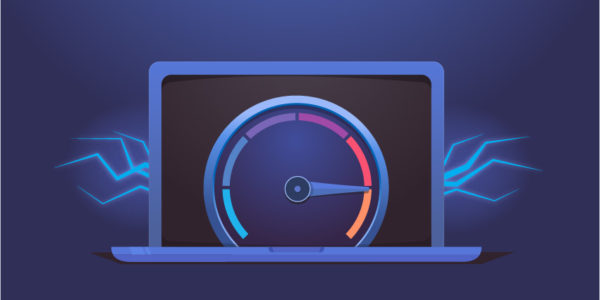 The Consumer's Guide to Internet Speed
We break down bits, bytes, latency, bandwidth, and everything you need to know about internet speed.
Our verdict
Mediacom's variety of internet plans and bundles offer something to fit every household. Its internet service is speedy and reliable, and its TV bundles offer a good value.
Mediacom does have some quirky downsides like internet data caps and price hikes after the first year. But overall, it offers solid TV and internet services.
Find Mediacom plans in your area.
How much does Mediacom internet cost?
Mediacom internet's starting prices range from $39.99 per month for a 60 Mbps plan to $79.99 per month for a gigabit internet plan.
After the first year, these prices go up $30 per month, and some plans have further price increases after that to meet Mediacom's standard rates. You can find these standard rates for your area using Mediacom's online rate card.
How fast is Mediacom internet?
Mediacom offers internet speeds starting at 60 Mbps and going all the way up to 1,000 Mbps or 1 Gbps. That matches or beats top speeds available from other cable providers like Spectrum and Cox.
But your internet speed depends on your plan. Mediacom offers speed tiers with 100 Mbps, 200 Mbps, and 500 Mbps speeds as well.
You can read more about Mediacom's internet speeds in our Mediacom internet review.
What is Mediacom Xtream?
Xtream is a branded name that Mediacom attaches to some of its services. These include some Triple Play bundles and Xtream WiFi 360. Xtream products are usually the top tier within each service.
Xtream bundles include more channels or faster internet speeds, and Xtream WiFi 360 is better than the standard, non-Xtream modem that Mediacom leases out.
That said, some other Mediacom services are also branded with the Xtream name for no clear reason—like the Xtream TV app or Xtream Hotspots.
How do I contact Mediacom customer service?