Mediacom TV Review
Bundles of bundles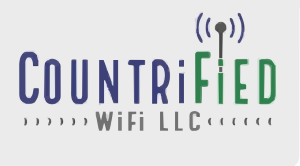 TV and internet bundles start at
$29.99/mo.
Channels
50+–170+
Double Play and Triple Play Bundles
TiVo DVR
◊ Provider star ratings are based on user reviews and our independent customer satisfaction survey.
Data effective 12/03/19. Offers and availability may vary by location and are subject to change. Prices per month for one year.
Best Mediacom TV and internet bundles
Mediacom has quite a few bundle options—and upgrade options within those bundles. To help you find the best fit, we've broken down a few of our favorites.
Mediacom Internet 100 + Family TV
170+ channels
Speeds up to
100
Mbps download
From
$10999/mo
For the first 12 months.
Plus monthly local broadcast station surcharges ranging from $17.10 to $24.62, monthly regional sports surcharges ranging from $1.99 to $12.23, and other monthly charges. Activation and installation fees apply.
Who needs a home phone? Get your entertainment essentials with TV and internet.
Data effective 12/03/19. Offers and availability may vary by location and are subject to change.
How good is Mediacom TV service?
Mediacom TV is a standup service, even if it doesn't offer standalone plans. We appreciate the tech that Mediacom has set up to support its TV services, including its voice remote option and TiVo DVR.
The biggest con for Mediacom is its price hikes. But since the provider operates on a month-to-month basis, you can cancel your service or switch to another provider whenever you want.
Pros
Voice remote
TiVo DVR included in bundles
Month-to-month plans
Cons
No standalone TV packages
Price hikes
Mediacom TV and internet bundles
Mediacom does not offer standalone TV plans, but it does have Double Play and Triple Play bundle options if you want TV, internet, and home phone services.
Mediacom's bundles feature two main TV plans. Family TV is Mediacom's main slice, but Local Plus has its place as well. It's a nice, lower-cost option if you don't watch much TV but want to keep up with the local news. Family TV is a mixed bag of channels including Food Network (our personal fave), Cartoon Network, and CNN.
You can add premium channels to either TV plan to customize your mix. And Mediacom offers Digital Paks you can add to bundles with Family TV to add even more channel options.
On the internet side, you can also upgrade your speeds in any bundle plan to a higher tier, all the way up to 1,000 Mbps.
And if you're looking to add home phone service, there's some good news. Check out the prices for the Silver 60 Double Play and Silver 60 Triple Play packages. They're the same, and they stay identical for at least three years.
While we're on the topic of pricing, here's a warning: Mediacom (like many other cable providers) raises prices after the first year. All the plans listed here go up $30 per month for the second year and then a further $20 per month for the third year.
Thankfully, Mediacom offers service on a month-to-month basis, so you can cancel or try to renegotiate prices whenever you need.
Bundle it all up.
Data effective 12/03/19. Offers and availability may vary by location and are subject to change.
Mediacom TV tech and extras
With features including TiVo DVR and a voice remote, Mediacom has several tools to help you enjoy your TV service throughout your home, though its mobile app could use some work.
Premium channels, Digital Paks, and other add-ons
Xtream Gold and Platinum bundles include some premium content, but you can also add these extras to any TV bundle.
Premium channels: $11.00–$18.95/mo. each
Digital Paks: $7.95/mo. each
Canales Latinos: $7.95/mo.
International channels: $9.99/mo. each
Disney Family Movies On Demand: $4.95/mo.
NFL RedZone: $54.99 per season (Requires subscription to Sports & Information Pak
The add-ons give you a bit of flexibility if you want to customize your TV package. If you're eyeing the Xtream Gold with HBO package only because you want to watch Watchmen, you could save yourself some cash by tacking HBO ($18.95/mo.) onto a cheaper plan instead (or subscribing to HBO NOW for even less per month).
DVR
TV bundles from Mediacom come with one free HD receiver and a single-room TiVo DVR. There isn't a ton of helpful information about the setup on Mediacom's website, but it does say you can record 1,000+ hours of shows.
And if you want DVR service in more than one room, you can rent up to eight additional TiVo receiver boxes for $6 per month each. Mediacom's multiroom DVR service also costs an extra $5 per month.
Xtream Voice Remote
Mediacom customers with a TiVo set-top box can get the Xtream Voice Remote. We appreciate voice remotes because they allow you to search for specific shows and titles without taking five hours to type out three words.
The voice remote is a relatively new feature. It looks like it rolled out in late 2018 or early 2019 based on this thread from Mediacom's support forum. So if you're a Mediacom customer and don't have one, you can request an upgrade to the Xtream Voice Remote in person at a Mediacom office or by calling 1-833-898-4013. The remote is free, but you might have to cover a $5 shipping and handling fee.
And if you need help programming your Xtream Voice Remote, check Mediacom's activation instructions.
Of course, non-voice remotes still work perfectly well for remote control functions. Not everyone wants to talk to their remote. ¯\_(ツ)_/¯
Mobile apps
Mediacom does have an Android and iOS app so you can watch TV on the go, but we'll give it to you straight—people don't seem to like it. At the time of writing, the Xtream TV by Mediacom mobile app has sub-two-star ratings in both the App Store and Google Play Store.
Beyond watching TV on your smartphone or tablet, the app can be used to turn your device into a smarter remote or remotely (ha!) set up DVR recordings. It also makes it easier to browse your recordings or on-demand library.
If live TV on the app doesn't cut it for you, you can also watch online.
Mediacom TV installation
There are two noteworthy aspects of Mediacom's installation. The first is that you can schedule service appointments for evenings or weekends. The second is that Mediacom gives you a fairly short, 30-minute arrival window for your service appointment. Those two things together mean you'll spend less time waiting on the technician to show up.
Mediacom's standard installation fee is pretty high at $99.99. But it's pretty easy to get a hefty discount off that fee by signing up for services online. During our research, we saw discounts covering up to 100% of the install fee, while several other service areas covered $85.00.
That still leaves you on the hook for Mediacom's $10 activation fee and any additional charges for extra work—like if the technician has to install a new TV outlet. You can find a full list of potential fees for your area using Mediacom's online rate card.
Our verdict
Mediacom bundles are solid packages that combine fast internet speeds and inexpensive TV. We like that the TV bundled packages include a DVR for one room and voice remote, and there isn't much to complain about besides the fact that the price increases over time. But you can always cancel service or renegotiate prices, since Mediacom operates on a month-to-month basis.
Compare Mediacom bundles to the best TV and internet bundles near you.
What is Mediacom's channel lineup?
You can look up the Mediacom channel lineup for your area online.
You'll need to enter your ZIP code and click on your general area. Then the site will take you to the channel listing for the Family TV package. You can find a link to Mediacom's complete channel lineup for your area in the top right corner.
Can I watch Mediacom TV online?
You certainly can watch Mediacom TV online. Login to your Mediacom account to watch on-demand content and live TV.
How do I program my Mediacom remote?
Mediacom uses several remote models, and different remotes may have slight variations in their programming steps. You can find a visual list of remotes and the instruction manual for each remote on Mediacom's support site.