Mediacom Internet Review
Cable internet from 60 Mbps to 1,000 Mbps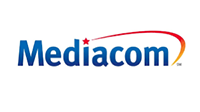 Price
$49.99–$79.99/mo.
Speeds
100 Mbps–1,000 Mbps
Gigabit internet speeds
Month-to-month service
Data effective 12/03/19. Offers and availability may vary by location and are subject to change.
Best Mediacom internet plans
Mediacom offers five standalone internet plans and several bundle combinations. We've highlighted a few of our favorites in the table below for quick reference.
Check out our top picks.
Best value:
Mediacom Internet 100
Speeds up to
100
Mbps download
From
$4999/mo
For the first 12 months.
Plus, activation, installation and monthly modem rental fees.
While it's not the cheapest plan, its 100 Mbps speeds and 1,000 GB data allowance make it a great option for households with up to 4 internet users.
Mediacom Internet 1 Gig
Speeds up to
1000
Mbps download
From
$7999/mo
For the first 12 months.
With gigabit speeds, this plan is perfect for a house full of 4K streaming, online gaming, and other bandwidth-hogging internet activities.
Data effective 12/03/19. Offers and availability may vary by location and are subject to change.
How good is Mediacom internet service?
Mediacom offers fast speeds and fairly reliable cable internet. Its starting prices are in line with other cable providers, and it offers speed packages to suit most households.
Its pricing could be a little better, but overall Mediacom is a decent Internet Service Provider (ISP).
Pros
Gigabit internet speeds
Reasonable starting prices
Installation discounts for signing up online
Cons
Data caps
Price increases after first year
No self-installation option
Mediacom internet plans
Get the right internet plan for you.
Plan
Prices from*
Download speeds up to
Connection Type
Mediacom Internet 100
$49.99/mo
100 Mbps
Cable
Mediacom Internet 1 Gig
$79.99/mo
1000 Mbps
Cable

View Mediacom Internet Plans
*For first 12 months. Data effective 12/03/19. Offers and availability may vary by location and are subject to change. Price per month for one year.
Mediacom offers five internet plans ranging in speed from 100 Mbps to 1,000 Mbps. The initial prices line up with offers from other cable internet providers, and the plan variety gives an option for pretty much any type of user.
But there is one big thing you have to watch out for with every Mediacom internet plan: price increases.
The price hike after the first year can be brutal. Plans in most markets shoot up $30 per month after 12 months and increase again to "standard rates" after another 12 months.
At the time of writing, the standard rate for Internet 1 Gig is $139.99. That's $60 more than the advertised prices. You can find all the standard rates and fees for your area using Mediacom's online rate card.
Of course, that matters only if you stay for longer than one year. Mediacom offers month-to-month service, so you can switch to a different provider whenever you want—even if that's right before the rate goes up—just as long as there's another option available.
Our pick:
We're fans of Mediacom Internet 100. It's reasonably priced, not excessive, and it has enough bandwidth for a few people to hang out online at the same time. Its 1,000 GB data cap gives you a ton of data for streaming The Mandalorian, playing Fortnite, and uploading your interpretation of the latest TikTok challenge at the same time.
Where can you get Mediacom internet?
Mediacom internet primarily services the Midwest and the South, though it is available in a few markets in California and Maryland as well. In total, Mediacom is present in 22 states. The cable provider's strongest presence is in Iowa.
Outside the Midwest, you can find small pockets of Mediacom availability sprinkled across the US. You can check below to see if Mediacom covers your area.
See the Mediacom internet plans available near you.
How fast is Mediacom internet?
Mediacom offers speeds that keep up with the fastest plans from other cable providers, but the internet speed you'll see depends primarily on your internet plan. For instance, it doesn't do you much good that Mediacom can potentially reach speeds up to 1,000 Mbps if you subscribe to a plan that maxes out at 60 Mbps.
On a broader scale, Mediacom placed in the top five for the Northeast and Midwest regions in our comparison of the fastest internet providers. And FCC data published in 2018 shows that Mediacom's median download speeds across the US meet or exceed advertised speeds, even during peak use hours.1
Below are a few examples of how fast different Mediacom plans will download certain files when performing at their advertised speeds.
Download
Internet 1 Gig
PDF
(20kb)
Less than 1 second
eBook
(3 MB)
Less than 1 second
4-minute song
(5 MB)
Less than 1 second
2-hour movie
(2 GB)
17 seconds
Video game
(30 GB)
4 minutes, 17 seconds
All of Wikipedia
(10 TB)
23 hours, 51 minutes, 39 seconds
How much speed do I need?
Mediacom offers a range of plans to cover both minimalist internet users and people who basically live online (like us, tbh).
You should choose your household internet plan based both on the number of people who will be using the internet and what they'll be doing. For example, five people who stream a lot of music need less bandwidth than one person who regularly streams HD video.
We've outlined a few common internet activities and how much bandwidth they require in the table below to guide you toward the speed you need.
See our recommended speeds for different online activities.

Browsing
1-3 People:
5 Mbps
4 - 6 People:
10 Mbps

Streaming Music
1-3 People:
5 Mbps
4 - 6 People:
25 Mbps

Online Gaming
1-3 People:
25 Mbps
4 - 6 People:
100 Mbps

Video Streaming
1-3 People:
SD Video: 10 Mbps
HD Video: 50 Mbps
4 - 6 People:
SD Video: 50 Mbps
HD Video: 100+ Mbps
Mediacom internet specs and tech
Besides internet package prices and speed tiers, there are a few things you should know about Mediacom's service. What kind of equipment does Mediacom give you? And where can you find a Wi-Fi hotspot?
Modems and routers
Mediacom charges customers an $11.50 monthly modem rental fee by default. But you can use your own modem (and get rid of that charge) if you ask about it during installation.
It looks like the standard rental equipment is more of a gateway (modem and router combo device) than just a modem. Mediacom mentions that your internet plan comes with in-home Wi-Fi on the customization page of your shopping cart, which points to router functionality. So if you're going to buy your own equipment instead of renting, remember to factor in the cost of both a router and a modem.
If you're sticking with rental equipment, Mediacom gives you the option of upgrading to Xtream WiFi 360 service for $5 per month. The Xtream WiFi 360 is a multipoint mesh-like system. The upgrade fee covers the router and two Wi-Fi access points, and you can rent up to two more for a total of four.
The supposed benefit of renting this system is that it's better for large homes or extending your Wi-Fi signal to hard-to-reach places like garages or basements. And we would guess that's true compared to the standard Mediacom Wi-Fi gateway.
But adding Xtream WiFi 360 bumps your monthly rental fee up to $16.50 per month. That's almost $200 per year in rental fees. We say, "No, thank you."
Pro tip:
Multipoint Wi-Fi networks are a great way to extend your Wi-Fi signal to every corner of your home. If a normal Wi-Fi router isn't cutting it for you (or even if you just want to get rid of one pesky dead zone), try the NETGEAR Orbi Whole Home Mesh WiFi System.
Internet types
Mediacom provides cable internet. Of the internet types that are widely available in the US, cable is one of the best, outpaced only by fiber internet, which covers much less ground across the country.
Cable is more reliable and supports faster speeds than digital subscriber line (DSL) or satellite internet. The fastest cable internet speeds reach up to 1,000 Mbps. Satellite and DSL generally top out around 100 Mbps.
The biggest downside to cable internet is its tendency to get congested. This happens when there are too many people using it in the same area at the same time. So if you get Mediacom, your internet might slow down in the evenings, when you and your neighbors are online at the same time.
Hotspots
Mediacom has a small network of a few hundred Wi-Fi hotspots that are free for Mediacom internet customers to use. The Xtream Hotspots are available in 13 areas across seven states, including Des Moines, Iowa and Apache Junction, Arizona. Mediacom's website promises that more are coming soon.
We prefer internet providers with Wi-Fi hotspots because they allow you to make use of your internet subscription beyond the confines of your home. Connecting to public hotspots also helps you save mobile data.
The Xtream Hotspots are free for non-Mediacom customers to use for 30 minutes per month when you sign in with your phone number.
You can find all the Xtream Hotspots using Mediacom's online hotspot map.
Data caps
Mediacom enforces data caps on all of its internet plans. To be fair, most of these data allowances are pretty generous—the Internet 1 Gig plan allows for up to 6,000 GB of data per cycle, for instance. That's over a million hours' worth of podcasts or more than 22 straight days' worth of 4K streaming.
But the Internet 60 plan has a much lower 400 GB cap (only 69,444 hours of podcasts or 35 hours of 4K streaming). It's much more likely that you'll reach this data cap if you stream a lot of TV or play online games.
If that's the case, we recommend bumping up to the Internet 100 plan, which gives you more than double the monthly data allowance and is only $10 more per month.
Coincidentally, going over your data allowance for the month also costs $10. That covers up to 50 GB of extra internet use, after which you'll get hit with another $10 fee.
Mediacom internet installation
Let's start with the good, shall we? You can schedule a Mediacom installation appointment outside of normal business hours. That means you don't have to play hooky to wait around for the cable guy—you can just schedule your appointment in the evening or on a weekend.
Mediacom also schedules appointment windows in 30-minute increments. This is notable because many companies are much less precise and give you a two-to-four hour window during which they could show up at any time. The shorter window makes it easier to plan around your service visit.
But like all internet providers, Mediacom charges a fee for installation. The fee is usually $99.99, but you can get a steep discount (up to 100%) when you sign up for services online. You'll still need to cover the $10 activation fee though.
When looking for self-installation options, we found a few older resources (like 2017 YouTube videos) that indicate self-installation is possible. But we didn't find anything current on Mediacom's website about it. And during our research, we added services to our shopping cart and went partially through the checkout process without seeing an option to self-install.
That's kind of a bummer, but the main benefit of self-installation is saving money. And it's easy to get the professional installation fee waived, so maybe it's not so terrible.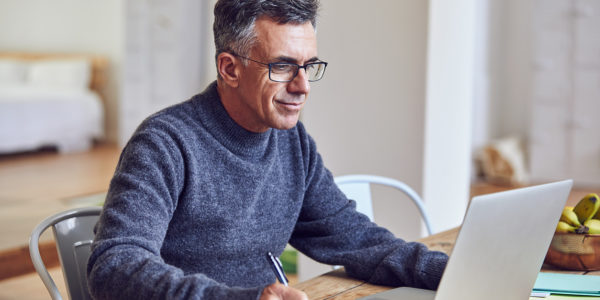 How to Choose an Internet Service Provider
Follow these six steps to find the perfect Internet Service Provider and plan to meet your needs.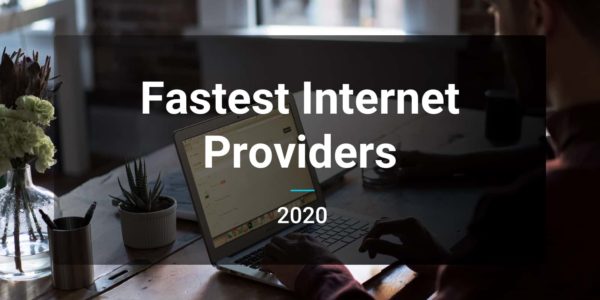 The Fastest Internet Providers 2020
Mediacom advertises gigabit internet speeds, but how does it actually compare to other providers?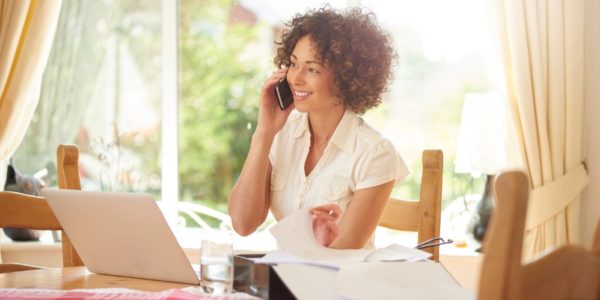 Switching Internet Service Providers
This seven-step checklist will help you navigate switching services, from cancellation fees to finding a new provider.
Our verdict
Mediacom internet offers reasonable starting prices, speeds up to 1 Gbps, fairly reliable service, a growing network of Wi-Fi hotspots, and availability throughout the Midwest and the South. Overall, it's decent, but watch out for its data caps and price increases after the first year.
Ready to upgrade? Find the fastest Mediacom (or other) internet plans in your area.
How much is Mediacom internet?
Mediacom internet costs $49.99 to $79.99 monthly for the first year, depending on the plan. After the first year, prices on all internet plans increase $30 per month. The 300 Mbps and higher speed tiers have further price hikes after that initial bump. That pushes the price range up to $69.99 to $139.99.
Is Mediacom internet DSL, fiber, or cable?
Mediacom Communications is a cable company. It uses copper-cable infrastructure to deliver its internet and TV services. You can read more about cable internet and how it compares to DSL and fiber under Internet types.
Does Mediacom internet service my area?
Mediacom is available in parts of 22 states, mostly throughout the Midwest and the South. Check your ZIP to view and compare all the internet providers in your area.