Best High-Speed Internet Routers for Online Gaming
Apr 11, 2018 | Share

Equipment Guides, FAQ
Best Routers for PlayStation 4
Best Routers for Xbox One
When it comes to online gaming on Xbox One or PlayStation 4 (PS4), there's no time for ping, lag, or jitter. Gamers require instantaneous optimal performance to stay alive and support their teammates—no one wants to play with the tank or healer who loses chat functionality mid-raid.
There's a way to stop the internet woes and join more quests and PvP missions: just figure out whether it's your internet service plan or your router that's causing the performance issues.
By the end of this article, you'll be able to do both! We'll recommend which high-speed internet routers are best for gaming and give you an easy tool to calculate how much internet speed you need to keep your games going without a glitch. We'll also cover what to consider when choosing a router.
The speed you need for online gaming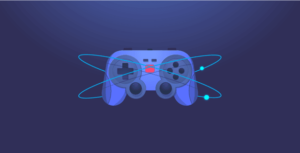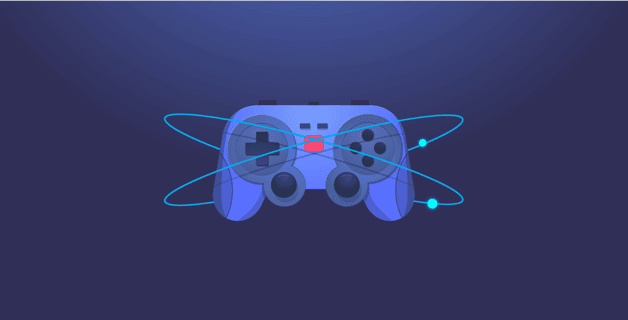 Download Speed: 5 Mbps Upload Speed: 1 Mbps Max Ping Rate: 150 ms
Best Routers for PlayStation 4 (PS4)
Top-Tier Router
Amazon Rating: 
(4.1/5)
If you're looking for the heavy hitter in the router market, you can't go wrong with NETGEAR's Nighthawk X8. This router claims speeds up to 5 Gbps via its three bands. It also employs MU-MIMO, QoS, and four external antennas. You can sometimes lose out on Ethernet ports with NETGEAR routers, but not with this one—it includes six of them.
This router also offers open-source support (DD-WRT), so you can fine-tune the router settings if you know a little coding. And while the router technically lacks the beamforming capabilities of other routers, it does have active antennas. Active antennas are NETGEAR's proprietary technology for amplifying internet signals, which is basically a different method of beamforming.
Midrange Router
Amazon Rating: 
(4/5)
If you need lots of Ethernet ports, the ASUS AC3100 is the router to purchase. It features eight Ethernet ports to hook up your gaming console and peripherals. It also includes AiProtection from Trend Micro, which keeps your network safe even while using UPnP or port forwarding.
To add to its appeal, the router presents built-in access to the wtfast Gamers Private Network (GPN), beamforming and MU-MIMO technologies, QoS, DD-WRT support, and four antennas. All these features work together to make this router's signal strong, fast, and reliable.
Budget-Friendly Router
Amazon Rating: 
(3.9/5)
You shouldn't let the TP-LINK's simple exterior lull you to sleep. This router boasts dual-band capabilities at a price point almost any gamer can afford. It also claims three removable antennas, beamforming technology, and QoS. If you want to play games but lack the budget for a top-tier router, you should definitely give the TP-LINK a look.
Best Routers for Xbox One
Top-Tier Router
Amazon Rating: 
(4/5)
The ASUS router channels a medieval aesthetic, which clues you in to the router's emphasis on security. The router comes equipped with AiProtection from Trend Micro. It also offers three bands, eight antennas, MU-MIMO technology, and QoS settings. Finally, the router includes built-in access to the wtfast Gamers Private Network to ensure consistent, low ping rates.
Midrange Router
Amazon Rating: 
(4.3/5)
Similar to the Nighthawk X8, NETGEAR's Nighthawk X4S offers strong gaming performance. It includes upstream and downstream QoS, beamforming, and three external antennas to improve signal strength and coverage. This combination of features on the Nighthawk X4S delivers a smooth gaming experience for hours of uninterrupted playtime.
Budget-Friendly Router
Amazon Rating: 
(3.9/5)
If you're looking for quality performance on a budget, the TP-Link Archer AC1750 is the router for you. This router features dual-band technology to prevent traffic congestion and signal interference. It also employs an easy-to-use mobile interface. But the best thing about this router is the price—it costs less than half as much as the other routers we recommended.
Should I purchase a modem and router separately for optimal online gaming performance?
Most hardcore gamers say to purchase a modem and router separately to prevent latency, jitter, and ping issues. Plus, if one piece of equipment fails, you can easily replace it. A modem-router combination proves more difficult in that circumstance. If either the modem or router element fails, you'll usually have to replace the whole thing.
Keeping the two separate provides other benefits too. Some gamers mention cost flexibility; others take advantage of the advanced customizability—something that's not always possible with modem-routers. Stand-alone routers also tend to come equipped with port-forwarding capabilities and open-source support, whereas modem-routers may or may not.
What features should I consider in routers for gaming?
When you start researching gaming routers, you will want to keep a few considerations in mind. These considerations will mitigate latency and other performance issues. In addition, they ensure a home network that conforms to and grows with your game console(s) and online gaming habits.
IEEE Standards
IEEE 802 standards govern home networking, including hardwired and wireless connections. Both 802.11n and 802.11ac, the latest Wi-Fi standards, offer higher speeds and traffic capacity than previous ones. The PS4 seems to work best with 802.11n, and the Xbox works best with 802.11ac/n. To cover both bases and future-proof your gaming, you should purchase a router that supports both 802.11ac and 802.11n.
Simultaneous Dual- or Tri-Band
Simultaneous dual- and tri-band routers broadcast on two or three frequencies, respectively. The different frequencies prevent traffic congestion and signal interference. In addition, they can boost overall network coverage.
Bandwidth
Bandwidth, measured in megabits per second (Mbps) or gigabits per second (Gbps), states the maximum data capable of traveling on your network. To see smooth frame rates and peak gaming performance, you want high bandwidth, upwards of 40 Mbps.
You can measure your current bandwidth speed with HighSpeedInternet.com's speed test. The results may show you need a different internet service plan or router.
If you aren't sure what speed tier to select to meet your gaming needs, see our specific console speed recommendations or use our How Much Speed Do You Need? tool. It will assess your online activity and other factors to determine the best internet speed for your home.
Channel Bonding
DOCSIS 3.0 modems and routers provide channel bonding, an ability that "bonds" downstream and upstream channels to send and receive data packets faster. For gaming, you'll care about both channel types. The more channels you possess, the less latency, ping, and jitter you'll experience. Multiple channels can also reduce download times, mitigating the twenty-four-hour hold that might result from a patch or update from Blizzard.
Universal Plug and Play (UPnP)
UPnP performs a couple of tasks related to gaming. It handles port configurations automatically, which comes in handy with both the PS4 and Xbox One. It also enables multiple people to play a game at the same time.
UPnP is fairly easy to turn on in a router's settings. You will want to have invested in a strong firewall and other security measures, though, before turning it on. The feature may improve the gaming experience but can pose some risk to the home network.
Network Address Translation (NAT)
If you experience lag, frequent disconnection, or loss of chat functionality while gaming, your ports may be to blame. Port configuration relates to Network Address Translation (NAT), and it affects how restrictive your firewall is. Routers typically default to a moderate, or Type 2, NAT. The moderate setting usually presents few or no performance issues.
However, some games require less restrictive settings. You can change many of those details with gaming routers. But be careful—to keep your network secure, open or forward ports only needed to communicate with other Gamer's consoles. PlayStation's and Microsoft's support forums offer instructions on how to open ports safely.
LAN (Ethernet) Ports
Some gamers place their routers near their gaming consoles, prompting them to buy a router with enough LAN, or Ethernet, ports to connect the console, television, speakers, etc. Many high-speed internet routers possess at least four Ethernet ports. Some claim only one. If you own a router with few LAN ports, you can work around the problem with an Ethernet switch.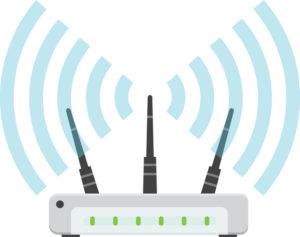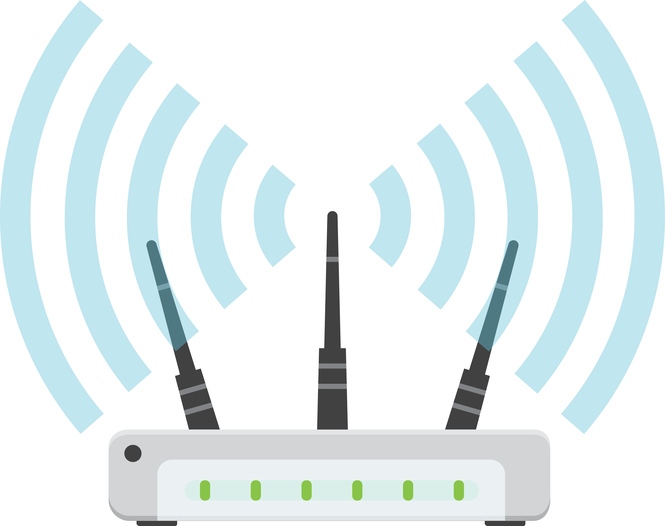 Antennas
Antennas affect signal strength, and signal strength impacts network performance. Most gaming routers feature an abundance of external antennas, which is beneficial. You can move or replace the antennas to better "beam" data packets toward your gaming console.
Don't face all the antennas toward your high-bandwidth applications; some of the antennas should stay vertical, while others should be angled or go horizontal. The aim is to transmit internet signals to all the devices needing them, including your Xbox One or PlayStation 4.
Beamforming
Beamforming supplements antennas by broadcasting internet signals farther, often through obstacles like walls and furniture. Beamforming can aid game performance, but don't expect miracles. Beamforming sometimes requires routers and applications to match standards to work at optimal levels. If the router comes with beamforming, take advantage of it. If it doesn't, don't worry about it. MU-MIMO and QoS may aid game performance more than beamforming.
Quality of Service (QoS)
Quality of Service (QoS) is a must-have feature for online gaming—don't buy a router without it. QoS allows a router to prioritize network traffic for applications prone to latency. Some high-speed internet routers take QoS a step further, giving you the ability to emphasize either downstream or upstream QoS.
Downstream QoS, which focuses on downloading data packets, helps with video streaming. Upstream QoS affects online gaming. It relates to transmitting your actions to the game so that your character doesn't bounce out of a boss fight.
MU-MIMO
MU-MIMO (multi-user multiple input, multiple output) can improve network throughput. Gamers look for this feature on routers because it speeds up data transfers across multiple devices at the same time. It also prevents jitter by sending data packets in streams rather than bursts.
Think of it this way: with MU-MIMO, your character turns a corner and sees five threats. Without it, your character turns the corner and sees only three. The other two pixelate into existence, alas, too late—your character has been fatally wounded, but you didn't know it because the data hadn't yet "burst" into being.
Open Source Support (DD-WRT Firmware)
Some routers come with open-source DD-WRT firmware. You want this feature because it grants access to your router's feeds and speeds. Once inside them, you can select preferred frequencies and reconfigure other network and router settings.
Not all routers feature DD-WRT firmware, but you can download it online. However, make sure your router supports the firmware prior to installing it. If the router can't support the open-source DD-WRT, the router could act up. DD-WRT can be hard to remove, too, so make sure you're ready to get into your router's guts before clicking the download button.
You should be set now! You checked your current internet speed, figured out the internet speed you actually need to play online games, and checked out the best routers for PlayStation 4 and Xbox One. Your next quest? Choose which gaming router you want to purchase so you can get back to Destiny, Overwatch, League of Legends, and the rest of the fun stuff.
If you know you need a faster internet plan, enter your zip code in the box below to get your options.
Author - John Dilley
With over five years writing about the internet industry, John has developed a deep knowledge of internet providers and technology. Prior to writing professionally, John graduated with a degree in strategic communication from the University of Utah. His education and experience make his writing easy to understand, even when covering complex topics. John's work has been cited by Xfinity.com, PCMag, The Washington Post, Los Angeles Times, and more.