Best Internet for Gaming—Less Lag, More DoTs!
Dec 6, 2019 | Share

Gaming, Internet Speed Guides
Tired of wiping your Destiny 2 Nightfall group thanks to lag? Maybe it's time to find a better internet connection.
Every gamer worth their salt knows slow internet and high ping is a recipe for disaster—especially if you play online games. But which Internet Service Providers (ISPs) will earn you that Play of the Game?
We think these ISPs are worth looting.
We chose the best ISPs for gaming based on a few important features:
Actual speeds: We analyzed actual speed scores from our report on the fastest ISPs of 2019 and included only top performers in our recommendations. (And by "actual" speeds, we mean the speeds you get—not just what's advertised.)
AT&T was our only wild card in this area. Despite not ranking in the top five ISPs, AT&T's speeds in the Northeast, South, and West were stellar. This doesn't surprise us since its fiber network is pretty prevalent in the South and West.
Low latency: We factored in Federal Communications Commission (FCC) latency data where it was available and chose ISPs with less latency than the recommended max of 100–150 ms. (The FCC didn't measure every ISP. Shame.)
Need a quick refresher on what latency is? Latency, or ping, is how long it takes information from your computer to travel to the game server and back. It's usually measured in milliseconds—the lower, the better.
Speeds of 100 Mbps or faster: We chose only ISPs that offer speeds of 100 Mbps or faster. Sure, the FCC recommends 5 Mbps, but we all know you're streaming, downloading, and checking email while you game, so a higher speed is recommended—nay, necessary.
Availability: There's no sense in recommending an ISP no one can get. So we focused on those that are widely available across the US.
1. Verizon Fios—best overall
Pretty much anywhere Verizon Fios goes, high speeds follow. This fiber internet provider is known for delivering on its promises, which is why it earned a weighted score of 86.7 in our speed test report.
Verizon Fios also has the lowest latency of 11 ms reported by the FCC. And with symmetrical download and upload speeds of up to 940 Mbps, it's hard to beat—even if you're just casually gaming or streaming on Twitch.
Speed test weighted score: 56.6
Latency: Not measured
Download speeds: 25–1,000 Mbps
View Plans

for RCN
Sure, RCN is primarily available in the Northeast, but with such good scores, we couldn't ignore it—and its starter plans are dirt cheap.
.
It earned the third spot in the top five ISPs for speed performance. And while the FCC didn't measure its latency in the latest report, we've heard nothing but good things from current RCN customers.
RCN earned the top overall customer satisfaction score in our internet customer satisfaction survey. Plus, it ranked second for speed satisfaction, first for monthly bill satisfaction, and third for reliability. Talk about dominating the leaderboards.
3. Grande Communications—best value
For the speeds it delivers, Grande Communications has some of the lowest prices in the business. It pulled into fourth place overall in our fastest ISPs report, but you won't pay more than $70 a month for its 1,000 Mbps plan.
Here's a quick peek at exactly what we mean when we say "best value":
Grande Communications prices and speeds
| | | |
| --- | --- | --- |
| Package | Price* | Download speeds |
| Power 300 | $35.99/mo. | 300 Mbps |
| Power 600 | $49.99/mo. | 600 Mbps |
| Power 1,000 | $69.99/mo. | 1,000 Mbps |
*Data current as of 3/22/19. Speeds and availability may vary. Price for 12 months.
To put that in perspective, other popular cable internet providers charge closer to $60 or $70 a month for speeds close to 300 or 600 Mbps. That's a big difference.
4. Xfinity—good variety of plans
Sometimes we gamers want our internet plans to play out more like a choose-your-own-adventure novel. Xfinity is good for that. We like choices, and Xfinity offers a multitude of plans to choose from—up to 12, to be specific. It also includes options without a contract. Ah, freedom.
If you're like us, your eyes lit up when you saw Xfinity's max speed is 2,000 Mbps. But we should warn you that those speeds are extremely limited in availability and come at a high price.
In fact, all of Xfinity's speeds and prices change a lot depending on where you live. Guess that's just the caveat for having so many choices.
And can we take a moment to address the elephant in the room? Xfinity gets a bad rap for customer service—almost as bad as EA after that Star Wars Battlefront II loot box debacle. But we asked current Xfinity customers what they thought of it overall, and it ranked fifth for overall customer satisfaction. Maybe times are a-changin'.
5. AT&T Fiber—good for bundling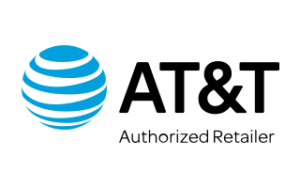 Speed test weighted score: 99.4, 73.4, 44.9*
Latency: Not measured
Download speeds: 100–1,000 Mbps
View Plans

for AT&T
AT&T didn't make it in the top five fastest ISPs overall, but its scores in certain regions convinced us to keep it on this list. It took the Northeast by storm with a 99.4 weighted score—and also scored a respectable 73.4 in the South and 44.9 in the West.
We think the reason it didn't place high on the overall ranking has something to do with its DSL service (AT&T Internet) bringing down the score of its fiber service (AT&T Fiber).
But where AT&T shines is its bundling options.
Add a DIRECTV package to your internet plan, and you'll likely shave a few bucks off your monthly cost (compared to buying each service separately). And you'll get to spend quality time with just you and the TV instead of the gaming console or PC.
(Hey, you can call us a couch potato, but we'll have the last laugh sending you spoilers for the next season of Game of Thrones.)
*AT&T's scores are region-specific: 99.4 in the Northeast, 73.4 in the South, and 44.9 in the West.
Other top internet providers for gaming
| | ISP | Weighted speed score* | Latency† | Download speeds†† | Price | Learn more |
| --- | --- | --- | --- | --- | --- | --- |
| | | 90.9 | N/A | 100–1,000 Mbps | Starting at $70/mo. | View plans |
| | | 30.8, 38.8** | 15 ms | 200–400 Mbps | Starting at $44.99/mo. | View plans |
ISP
Weighted speed score*
90.9
Latency†
N/A
Download speeds††
100–1,000 Mbps
Price
Starting at $70/mo.
Learn more
View plans
ISP
Weighted speed score*
30.8, 38.8**
Latency†
15 ms
Download speeds††
200–400 Mbps
Price
Starting at $44.99/mo.
Learn more
View plans
"It's dangerous to go alone," take Google Fiber or Optimum with you—that is, if they're available where you live.
Because both of these ISPs are fairly limited (and Google Fiber is sadly not coming to any more cities in the near future), we included them as runners-up.
But you can clearly see both have some pretty rad weighted speed test scores from our fastest ISPs report. To put them in perspective, Google Fiber ranked first overall, and Optimum ranked third in both the Northeast and West.
Which internet service is best for gaming?
The best internet service for gaming is Verizon Fios. But if you can't get Verizon Fios or want some other options, here are all of our top five picks:
Best internet for gaming
What Mbps do I need for gaming?
The FCC recommends at least 5 Mbps for gaming, but you'll probably want faster speeds than that.
That's because you'll likely be using your internet connection for streaming, web surfing, and other online activities too. And if you've got a roomie or partner who games, you'll need extra speed to keep them from falling to the lag hammer.
Wanna know more? We've got a full guide on how much speed you need for gaming—including recommendations for each console.
How do I make my internet better for gaming?
There are a few steps you can take to make your internet better for gaming:
Use a wired connection—not Wi-Fi.
Update your router's firmware and reset your modem.
Take a speed test to see if your actual speeds match what you're paying for.
Upgrade your router—here are our picks for best routers for gaming.
Close programs running in the background.
If you've tried all those steps and still rubberband so badly that people think you're hacking, it's time to draw on your inner yogi for patience and call your ISP. There might be something a representative can fix on their end.
How good is Spectrum internet for gaming?
Spectrum internet is really good for gaming since it offers download speeds starting at 100 Mbps. That's perfect for reclaiming the control point near the Washington Monument in Division 2 without any lag.
As a bonus, Spectrum internet comes with no data caps. So you won't have to worry about surprise fees after you download a few new games on Steam.
Author - Catherine McNally
After earning a degree in journalism at the University of Minnesota, Catherine McNally has been writing professionally for 10+ years. After falling head over heels into the black hole that is the internet in 1998, she taught herself to code websites and build computers. She has a soft spot for gadgets that make life easier (hello, Roomba!) and loves RPGs and MMOs. #PCMasterRace