The Fastest Routers for Gigabit Internet
Feb 14, 2018 | Share

Equipment Guides, Internet Speed Guides
You might have heard of gigabit internet. The term first started making the rounds online when Google Fiber began its expansion. Now, many of the big Internet Service Providers (ISPs) are offering gigabit service via fiber or cable connections, and new coverage areas are being added all the time. But who wants to plug into a wired connection these days?
If you want gigabit Wi-Fi, you need a router that can support it. It turns out nearly every modern router can handle gigabit speeds—we're just waiting for the ISPs to catch up and provide gigabit service. There are a lot of gigabit routers out there, though. To make your life easier, we've rounded up the best of the best.
Best Overall
Amazon Rating: 
(4.2/5)
Speed: Up to 7.2 Gbps
Antennas: 4
Ports: Seven gigabit Ethernet ports, one 10-gigabit fiber port
Dimensions: 6.6″ x 8.8″ x 2.9″ / 4.1 lbs.
Other Features: 802.11ad Wi-Fi technology for ultrafast speeds, MU-MIMO support
The NETGEAR bills the Nighthawk X10 as the world's fastest router. Does it deliver? Well, if it isn't the fastest wireless router, it's pretty darn close. The X10 features the newest wireless standard, 802.11ad, which allows the router to reach total speeds of up to 7.2 Gbps. It's powered by a powerful quad-core processor to handle all the traffic, and it's one of the top-rated routers on Amazon.
MU-MIMO is a new technology for routers—it stands for multi-User, multiple-Input, multiple-Output. This allows the router to work with multiple wireless devices at the same time (sort of like advanced multi-tasking for your router), and it can drastically increase speeds.
Runner-Up
Amazon Rating: 
(3.8/5)
Speed: Up to 7.2 Gbps
Antennas: 8 external
Ports: Four gigabit Ethernet ports
Dimensions: 9″ x 9″ x 1.7″ / 4 lbs.
Other Features: 802.11ad wireless technology, MU-MIMO support
The TP-Link Talon AD7200 offers the same 802.11ad technology and MU-MIMO support as the NETGEAR X10 with maximum speeds up to 7.2 Gbps. That makes it one of the strongest Wi-Fi routers around. Compared to the X10, it has fewer Ethernet ports (4 compared to 7), and it lacks the 10-gigabit port. It also takes up a bit more desk space and doesn't look as cool (in our opinion). It'll still get the job done, though, and it's cheaper than the X10 to boot.
Best Gigabit Router for Gamers
Amazon Rating: 
(4.0/5)
Speed: Up to 5.3 Gbps
Antennas: 8 external
Ports: Four gigabit Ethernet ports
Dimensions: 24″ x 24.5″ x 6.5″ / 3.2 lbs.
Other Features: MU-MIMO support, built-in WTFast Route Optimization for smooth gaming
The ASUS AC5300 uses the 802.11ac wireless protocol and offers speeds up to 5.3 Gbps. While it's not as fast as our top two picks, it's plenty fast for most people. And remember, 802.11ad is still too new to have much support on most devices. This ASUS router features MU-MIMO support as well as an extra-long range thanks to its size and unique antenna design.
The headline feature for this router is the built-in route optimization for gaming. This feature connects to a special network of servers dedicated specifically to transmitting gaming data. The network is set up to minimize gaming data loss and delays, so your signal is as fast as possible when it matters most.
Best Budget Gigabit Router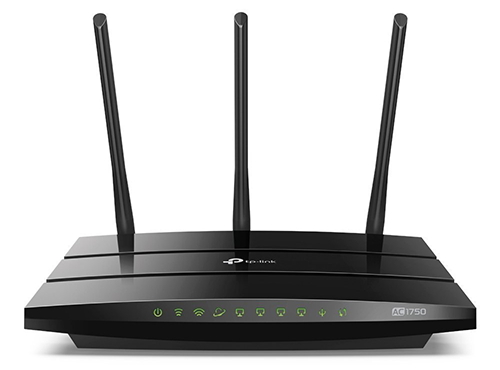 Amazon Rating: 
(3.9/5)
Speed: Up to 1.75 Gbps
Antennas: 6 (3 external, 3 internal)
Ports: Four gigabit Ethernet ports
Dimensions: 12.4″ x 9.5″ x 2.8″ / 1.9 lbs.
Other Features: Private guest network access for visitors, one-touch security with WPS button
Talk about big speed on a little budget. This router packs up to 1.75 Gbps speeds and four gigabit Ethernet ports—and it does it at a fraction of the price of the other routers on this list. While the maximum bandwidth is significantly lower, it's still well over gigabit speeds. The router also has a convenient WPS button, which allows for one-touch security access rather than entering a password. Lastly, it has a secure guest network so visitors to your home or office don't have to use your private network.
What should I consider when choosing a gigabit router?
Routers are one of the more technical pieces of computing equipment you can buy. The boxes are loaded with fancy jargon, but not all of it is meaningful to consumers. Here are the things you need to know when purchasing a gigabit router.
What's the difference between a router and a modem?
A modem is what takes the internet signal from the Internet Service Provider (ISP) and translates it into something the devices in your home can use. In the case of cable internet service, it's the box that plugs into the coaxial cable jack in your wall (the one with the screws on each end).
Meanwhile, a wireless router takes the internet signal and broadcasts it over the air as radio waves. It's what powers the Wi-Fi network in your home and allows you to connect to the internet without plugging directly into the modem. Many modems include a built-in router since Wi-Fi is normally what people are after when they get internet access these days.
Should I buy a router or rent one from my ISP?
This is a great question. Most ISPs provide routers or modem-router combos for customers. These are convenient since the tech can set them up for you when you get your service activated. They are also guaranteed to work with your internet service.
The downside to using the ISP-provided router is that they tend to be pretty basic. Some users will need more range, power, or features than these routers can provide. The monthly equipment fee may also be more expensive over time than just purchasing an equivalent router. And, of course, you don't own the equipment. If you move or change providers, you'll have to get a new router from your next provider that may not meet your needs.
What is a wireless protocol or wireless standard? Which wireless protocol do I need?
The wireless protocol (or wireless standard) is the string of numbers and letters beginning with "802" that you see advertised on many wireless devices, including routers. The protocol used determines several things about a router's capabilities, but the one relevant to most consumers is maximum speed.
For gigabit speeds, the protocol you want is 802.11ac. Also known as gigabit Wi-Fi, 802.11ac allows for speeds up to 1.3 Gbps. The previous standard, 802.11n, is still found on some older routers, but generally any new purchase will use 802.11ac.
There is also a brand-new standard starting to appear on some devices: 802.11ad. This standard is up to three times faster than 802.11ac, but support is still very limited since it's so new. For the most future-proof purchase, look for 802.11ad, but for general use today, it's not a necessity.
How many Ethernet ports do I need?
Choosing a router with extra Ethernet ports allows you to plug devices in for a wired connection when you need more reliability than Wi-Fi can provide. Four is a good number to shoot for—not many devices require Ethernet these days, but it's still useful for things like game consoles or streaming boxes to maximize reliability.
Does the router have enough range for my home?
Most modern routers will have plenty of range for all but the biggest of houses. Routers operating on the 2.4 Ghz band (basically all modern routers) can reach up to 150 feet indoors. If you need to extend a network beyond that reach, there are special long-range routers and network extenders designed for just that purpose.
Is the price worth it?
That's the million-dollar question, right? In the case of a gigabit router, the answer is definitely yes. If you have a super high-speed internet connection, you need the equipment to take advantage of it. If your internet is gigabit speed and your router supports only 300 Mbps, you're wasting your investment.
That said, these routers won't magically make your connection faster than it is. You need fast internet service to take advantage of these powerhouses. To see gigabit internet plans available in your area, enter your zip code below: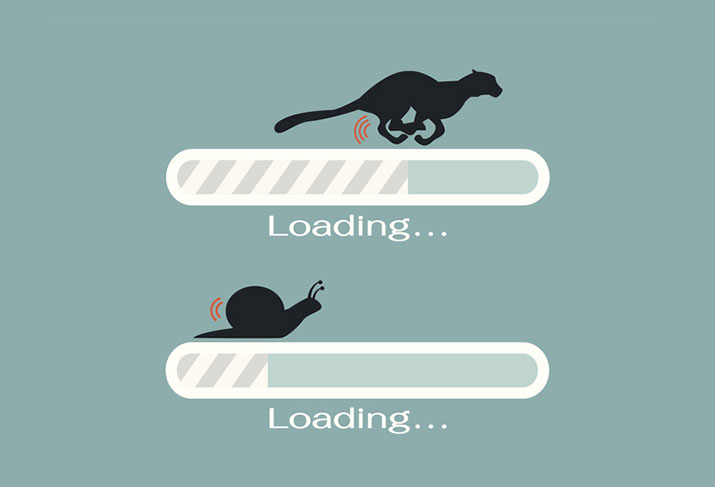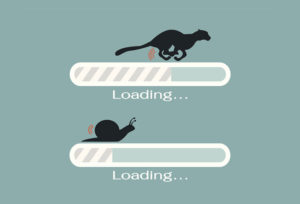 Author - Dave Schafer
Dave has written professionally for tech companies and consumer technology sites for nearly five years, with a special focus on TV and internet. He uses his industry expertise to help readers at HighSpeedInternet.com get the most out of their services. No matter the project, he prefers his coffee black (the stronger, the better).