Spectrum Internet Review
Fast internet speeds across the US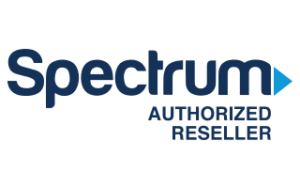 Price
$44.99–$104.99/mo
for 12 mos.
Speeds
100 Mbps–940 Mbps
No contracts
Speeds up to 940 Mbps
Single Play Internet: Promotion price is $49.99/mo. Yr 1; standard rates apply after year 1. No additional charge for modem; other equipment, install, taxes, fees & surcharges may apply. Data as of 11/05/19. Offers and availability may vary by location and are subject to change.
Best Spectrum internet plans
Spectrum Internet is a good package. It has fast enough speeds for multiple users and virtually anything you want to do on the internet. And it's reasonably priced compared to similar speed tiers from other cable Internet Service Providers (ISPs).
But if you need the best, fastest, and most expensive internet plan, Spectrum Internet Gig is what you want. With download speeds up to 940 Mbps, Gig is perfect for households that use a lot of bandwidth. You and your four roommates all want to stream Netflix in 4K at the same time? Go for it.
Our favorite internet bundle isn't a traditional internet and TV pairing. Spectrum's live TV streaming service, Spectrum TV Stream, is available only to Spectrum internet customers, and it's a great option if you want basic TV without all the trappings of traditional cable service.
Check out our top picks.
Best value:
Spectrum Internet
Speeds up to
100
Mbps download
From
$4999/mo
for 12 months
Single Play Internet: Promotion price is $49.99/mo. Yr 1; standard rates apply after year 1. No additional charge for modem; other equipment, install, taxes, fees & surcharges may apply.
Spectrum's basic internet plan starts with fast speeds for a reasonable price.
Spectrum Internet GIG
Speeds up to
940
Mbps download
From
$10499/mo
For 12 mos.
This plan offers ridiculously fast speeds for 4K streaming, online gaming, and everything else you do online.
Spectrum Internet and TV Stream
Spectrum Internet
Live TV Streaming
25+ Channels
Speeds up to
100
Mbps download
From
$7498/mo
For 12 months
Get upgradeable internet options plus live TV streams for 25+ channels.
Data as of 11/12/19. Offers and availability may vary by location and are subject to change.
How good is Spectrum internet service?
Spectrum Internet service is fast and reasonably priced. That's good in our book. The service does have a few quirks, like price increases after your first year and a lack of slower internet options. But Spectrum's no-contract service is worthwhile, especially if your household uses a lot of bandwidth.
Pros
No contracts
Fast speeds
No data caps
Cons
Price hikes after the first year
Limited savings on bundles
No low-budget internet plans
Spectrum internet plans
Get the right internet plan for you.
Plan
Prices from*
Download speeds up to
Connection Type
Spectrum Internet Assist**
$14.99/mo
30 Mbps
Cable
Spectrum Internet
$49.99/mo
100 Mbps
Cable
Spectrum Internet Ultra
$69.99/mo
400 Mbps
Cable
Spectrum Internet GIG
$104.99/mo
940 Mbps
Cable

View Spectrum Internet Plans
*Per month for 12 months.
**To qualify for Spectrum Internet Assist, a member of the household must be a recipient of The National School Lunch Program (NSLP), The Community Eligibility Provision of the NSLP, or Supplemental Security income (for those 65 and older only).
Single Play Internet: Promotion price is $49.99/mo. Yr 1; standard rates apply after year 1. No additional charge for modem; other equipment, install, taxes, fees & surcharges may apply. Data as of 11/05/19. Offers and availability may vary by location and are subject to change.
For most of the US, Spectrum's internet service starts with a 100 Mbps max download speed tier simply called Spectrum Internet. In some locations, the same name is used for faster plans. Parts of Manhattan have speeds starting at 200 Mbps, for example. And there are still some places where Spectrum Internet has slower speeds as well, though Spectrum has been trying to get these areas caught up since 2017.
Starting speeds that high are impressive. Most ISPs start with lower speed tiers. While it's cool that Spectrum offers fast service to most of its internet customers, 100 Mbps could be overkill for some households. Unless you have multiple people in your house streaming and gaming at the same time, you probably don't need 100 Mbps. In that case, you should check to see if another provider in your area offers a lower-speed option that costs less.
Speaking of expenses, you should expect prices to go up after your first year with Spectrum. We don't like it any more than you do, but it's better to know now than later. Plan for the added expense on your thirteenth bill. In most cases we saw, plan prices increase by $20–$25 per month.
Spectrum Internet Assist
Though not available everywhere, Internet Assist is Spectrum's program to help low-income families connect to the internet. The Internet Assist plan costs $14.99 per month for qualified households and has download speeds up to 30 Mbps. Households with a member enrolled in the National School Lunch Program (NSLP), Community Eligibility Provision of the NSLP, or Supplemental Security Income (for those aged 65 and older) can take advantage of the Spectrum Internet Assist plan.
Where can you get Spectrum internet?
Spectrum is available to most states in the US, but it's more concentrated in the East. At the time of writing, it has internet service in 41 states, including Hawaii. But even if it's available in your state, your neighborhood might be outside Spectrum's service area. Check your ZIP below to see if you can take advantage of Spectrum's fast speeds where you live.
Find the best internet package in your area.
How fast is Spectrum internet?
It's plenty fast. In many areas, Spectrum's slowest internet package is 100 Mbps. If that isn't enough for you, you can upgrade your service up to 400 Mbps or 940 Mbps in some areas. Spectrum's top speed isn't quite as fast as gigabit offerings from other internet providers, but it's fast enough for online gaming, 4K streaming, listening to music, and scrolling through r/mildlyinteresting—all at the same time.
One great thing about Spectrum Internet is that its fastest speeds are widely available. According to an announcement in October 2018, nearly all Spectrum customers have access to Spectrum's Gig internet.
We ran the numbers to show you how fast Spectrum's internet packages can download different file sizes. We don't recommend trying to download all of Wikipedia (seriously, it probably violates Spectrum's acceptable use policy), but hopefully the chart helps you see what you can do with each speed tier.
| Download | Spectrum Internet | Spectrum Internet Ultra | Spectrum Internet Gig |
| --- | --- | --- | --- |
| PDF (20kb) | Less than 1 second | Less than 1 second | Less than 1 second |
| eBook (3 MB) | Less than 1 second | Less than 1 second | Less than 1 second |
| 4-minute song (5 MB) | Less than 1 second | Less than 1 second | Less than 1 second |
| 2-hour movie (2 GB) | 2 minute, 40 seconds | 40 seconds | 17 seconds |
| Video game (30 GB) | 40 minutes | 10 minutes | 4 minutes, 15 seconds |
| All of Wikipedia (10 TB) | 9 days, 6 hours, 13 minutes, 20 seconds | 2 days, 7 hours, 33 minutes, 20 seconds | 23 hours, 38 minutes, 26 seconds |
Spectrum's upload speeds are much slower than its download speeds, but this is normal. Most people download a lot more content from the web than they upload to it. That said, we saw upload speeds from 4 Mbps for the Internet Assist plan up to 35 Mbps for Spectrum Internet Gig. These numbers are a little hidden, but you can find them by putting your address into Spectrum's rate card.
How much speed do I need?
Spectrum's internet packages start off with generous 100 Mbps speeds in a lot of places, which is more than enough bandwidth for most households. But it might not be up to scratch if multiple people using the connection are heavy gamers or streamers.
If you don't know whether you need to splurge on the $20–$60 to upgrade to a higher speed tier, check out the chart below. We've put together some common online activities and their internet requirements to help you figure out which package fits best.
See our recommended speeds for different online activities.

Browsing
1-3 People:
5 Mbps
4 - 6 People:
10 Mbps

Streaming Music
1-3 People:
5 Mbps
4 - 6 People:
25 Mbps

Online Gaming
1-3 People:
25 Mbps
4 - 6 People:
100 Mbps

Video Streaming
1-3 People:
SD Video: 10 Mbps
HD Video: 50 Mbps
4 - 6 People:
SD Video: 50 Mbps
HD Video: 100+ Mbps
Spectrum internet specs and tech
Like any good ISP, Spectrum will set you up with everything you need to use the internet. We really like that Spectrum includes a modem with your internet service for no extra charge, but we noticed it doesn't have a good app to help manage your internet service. There's MySpectrum, the brand's general account management app, but there's nothing in the app to help you find mobile hotspots or monitor your internet usage.
Modems and routers
We usually recommend buying your own modem instead of renting from your ISP. But in this case, it's probably easier to use what Spectrum gives you. Spectrum doesn't charge additional fees for using its modems, so the main downside of renting (the cost) is moot. And you get the benefits of knowing that the device is compatible with your service and equipment replacement when things become outdated or broken.
Pro tip:
Though Spectrum doesn't charge rental fees for modems, it does charge $5 per month to rent a Wi-Fi router in some areas. So if you want Wi-Fi, you might want to get your own router. The TP-Link Archer A7 works well for most households and costs less than a year of Spectrum's router rental fees.
Spectrum lends customers a bunch of different types of modems, routers, and modem-router combo devices. If you need to look one of them up, check Spectrum's library of device manuals.
Internet types
Spectrum is owned by Charter Communications, which is a cable company. Spectrum is Charter's TV and internet brand, and both of those residential services use cable connections. Cable internet is one of four types of internet that's widely available in the US.
Satellite
Digital subscriber line (DSL)
Cable
Fiber-optic cables (or just fiber)
Cable isn't quite as good as fiber internet, but it's better than DSL or satellite options when it comes to top speeds and reliability.
But even though cable internet is capable of delivering superfast internet, your own internet performance will depend mostly on your internet speed package and where you live.
Hotspots
Spectrum has a network of over half a million Wi-Fi hotspots across the US. They are findable as SpectrumWiFi, SpectrumWiFi Plus, and Cable WiFi.
To connect, you need to create a Wi-Fi username and password in your MySpectrum mobile app or online. Or you can install the Spectrum WiFi profile so your device connects to Spectrum hotspots automatically in the future.
It looks like Spectrum used to have a WiFi Finder App to help you locate its Wi-Fi hotspots, but now you have to use the online hotspot map.
Streaming options
You can obviously use your internet connection to stream all sorts of online content. (Anyone else watch Stranger Things 3 in one sitting?) But Spectrum internet customers can add Spectrum's own streaming service—Spectrum TV Stream—for $24.99 a month. This includes at least 25 live TV channels like ABC, FOX, and HGTV.
You can upgrade your TV Stream plan to add HBO®, SHOWTIME®, THE MOVIE CHANNEL™, STARZ®, and STARZ ENCORE for an additional $15 per month. Considering HBO NOW costs $14.99 per month by itself, that's a bargain for premium channels.
Spectrum internet installation
Installation fees range from $9.99 for self-installation to $199.99 for professional installation. The high end is the cost for Spectrum Internet Gig.
Regular residential internet installation usually costs $49.99, but your actual installation fee might be more depending on how much work the technician has to do. For example, Spectrum's rate card shows separate fees for wall fishing (running cables to a new outlet) and Wi-Fi activation.
If your home is already wired for cable internet, self-installation saves you time spent waiting for the technician to show up, and it's way cheaper ($9.99).
The process is pretty easy, but you don't have onsite support if something goes wrong. So you'll want to at least be somewhat familiar with home networking equipment.
If you go the DIY route, Spectrum will send you a kit with your modem, some cables, and instructions on how to plug everything in. If you want a little extra help, check out our Spectrum installation guide.
Spectrum internet vs. the competition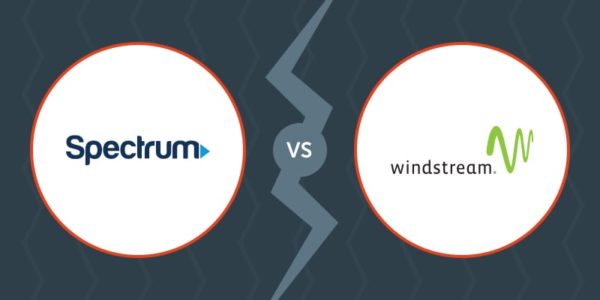 Windstream vs. Spectrum
Spectrum's fast speeds are more widely available than Windstream's fiber service, and Spectrum has faster upload speeds.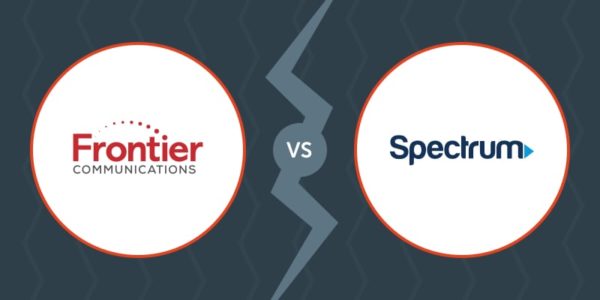 Frontier vs. Spectrum
Choose Frontier for better deals on slow speed tiers. Choose Spectrum for no contracts and faster internet speeds.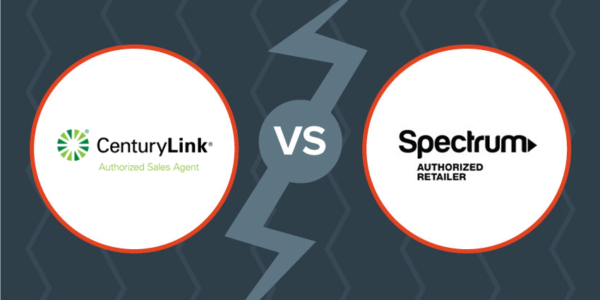 CenturyLink vs. Spectrum
Spectrum has more reliable and faster speeds than CenturyLink's DSL service. But CenturyLink's fiber internet takes the cake.
Our verdict
We like Spectrum Internet's fast speeds and the extras you can add to your plan when you get it. It's a good option if you need a lot of bandwidth to cover multiple internet users or if you want to avoid signing a contract. But its 100 Mbps max download starting tier might be overkill and overpriced for you if you just want an internet connection for checking email or Facebook.
Check out Spectrum's plans.
How much is Spectrum Internet?
Spectrum Internet costs $49.99 per month for the first year. This gives you internet speeds up to 100 Mbps, but you can also pay to upgrade your speed to 400 Mbps or 940 Mbps in some areas. After the first year, your prices will probably go up about $20.
How do I cancel Spectrum internet?
You have to call Spectrum's customer service number to cancel your Spectrum internet. The number is 833-267-6094. You'd think there would be a way to cancel online, but there isn't—probably so retention agents can try to sweet-talk you into staying. But if you want to cancel because of your bill, renegotiating might actually be a good option.
Another piece of good news is that Spectrum doesn't lock you into a contract, so you can cancel at any time without paying a termination fee. But make sure to cancel your service at the end of a billing cycle. You'll be charged for the whole month even if you call it quits on the first day of the new billing period.
What routers are compatible with Spectrum internet?
Pretty much any router will work with Spectrum internet as long as you have a compatible modem. You can use a standalone router with your Spectrum-provided equipment or with any Spectrum-authorized modem.
How do you set up Spectrum internet?
After you sign up for Spectrum internet service, you can either choose to self-install your equipment or have a technician do everything for you. Self-installation saves you some money and is more convenient since you don't have to wait for the cable guy to come round. But it does require a little bit of know-how. If you want to try, check out our guide on how to self-install Spectrum.
What type of internet is Spectrum?
Spectrum is cable internet. Cable offers faster and more reliable internet service than DSL or satellite internet, and it's much more widely available than fiber internet.