Compañías de Internet en West Palm Beach, FL
99% available in West Palm Beach
Download speeds up to
1000
Mbps
Order Online – Self Installation
99% available in West Palm Beach
Download speeds up to
5000
Mbps
3
. T-Mobile Home Internet
99% available in West Palm Beach

Download speeds up to
182
Mbps
Eligible new customers get a $50 Virtual Prepaid Mastercard®
99% available in West Palm Beach

Download speeds up to
25
Mbps
Calificación de usuarios (124)
◊
99% available in West Palm Beach
Download speeds up to
100
Mbps
99% available in West Palm Beach
Download speeds up to
182
Mbps
Calificación de usuarios (0)
◊
74% available in West Palm Beach

Download speeds up to
1000
Mbps
99% available in West Palm Beach
Download speeds up to
1000
Mbps
13% available in West Palm Beach

Download speeds up to
1000
Mbps
10
. Hotwire Communications
46% available in West Palm Beach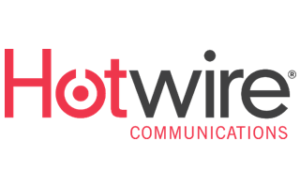 Download speeds up to
1000
Mbps
99% available in West Palm Beach

Download speeds up to
100
Mbps
99% available in West Palm Beach
Download speeds up to
1000
Mbps
Calificación de usuarios (10)
◊
99% available in West Palm Beach

Download speeds up to
25
Mbps
Calificación de usuarios (124)
◊
99% available in West Palm Beach
Download speeds up to
100
Mbps
99% available in West Palm Beach
Download speeds up to
1000
Mbps
50% available in West Palm Beach
Download speeds up to
100
Mbps
6
. Hotwire Communications
46% available in West Palm Beach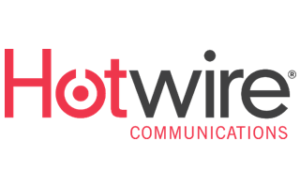 Download speeds up to
1000
Mbps
99% available in West Palm Beach

Download speeds up to
100
Mbps
Mapa de disponibilidad de proveedores de Internet
Ver proveedores de internet en ciudades cercanas
Reseñas de clientes de los proveedores de Internet en West Palm Beach
Samantha V | 11-01-2018
My account manager Demetrius was amazing! Super personable and helpful! And my tech Colin was great also, arrived early and had everything done in a timely fashion. I'm very satisfied!
¿Fue útil esta reseña?
14
48
Mark E | 11-01-2018
I'd like to begin this by saying I thought switching from Comcast to AT&T would be wise, as I have had a ton of trouble with Comcast in the past. I will never doubt them again after actually dealing with AT&T. When I first moved to a new neighborhood, I set up Internet with them, they seemed fine, no problem. By the time I actually had it set it up, I was only getting 5MBPS, and I could not call anyone to ask why I couldn't get anything more, as my account seemed to be invisible when I called for the first week and a half. By this point I had only use their service for about 5 minutes before disconnecting it. When they were finally able to tell me what was going on, they told me there was no way that I could have faster Internet because of where I was zoned. I would have LOVED to have known that first. I tried to cancel it, I told them I was extremely dissatisfied with their service and I was ready to switch back to Comcast. They charged me a $100 for the whole first month, which I swallowed. My mistake for trusting them in the first place. But then they have the nerve to charge me $64 for 'the rest of the time I had it.' I called and told them this was an unreasonable bill, to which they agreed, and they zeroed it out. Except they didn't actually do that. So I called again, when I got a reminder bill, to cancel it. They said they cancelled it. Then of course I had to talk to them a third time. Then a fourth. Now I have a bill that says it's going to go to a bill collector. So I paid them. To anybody who I might be able to help: DO NOT GIVE THEM YOUR BUSINESS!! I used their service for 5 minutes, I have been on the phone with them accumulated now for about 5 hours over the course of months, please do not give this horrible business your time or money. They will scam you, they will rob you, and they won't even try to give you decent internet.
¿Fue útil esta reseña?
138
2