Compañías de Internet en Johnson City, TN
91% available in Johnson City
Velocidades de descarga de hasta
1000
Mbps
(wireless speeds may vary)
99% available in Johnson City
Velocidades de descarga de hasta
1200
Mbps
93% available in Johnson City

Velocidades de descarga de hasta
80
Mbps
99% available in Johnson City

Velocidades de descarga de hasta
25
Mbps
Calificación de usuarios(199)
◊
99% available in Johnson City
Velocidades de descarga de hasta
100
Mbps
10% available in Johnson City

Velocidades de descarga de hasta
1000
Mbps
7
. Bristol Tennessee Essential Services
49% available in Johnson City

Velocidades de descarga de hasta
1000
Mbps
50% available in Johnson City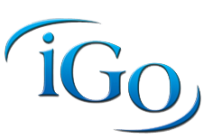 Velocidades de descarga de hasta
75
Mbps
84% available in Johnson City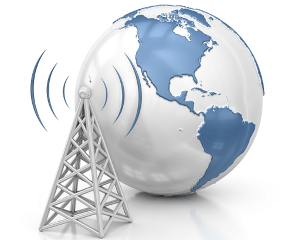 Velocidades de descarga de hasta
8
Mbps
99% available in Johnson City

Velocidades de descarga de hasta
125
Mbps
Mapa de disponibilidad de proveedores de Internet
Ver proveedores de internet en ciudades cercanas
Reseñas de clientes de los proveedores de Internet en Johnson City
Terra G | 01-22-2022
Worst service I've ever had! Constant outages! I lived at my other house for 21 years&i had charter&maybe had 5 outages the whole time! I'm so disappointed!
¿Fue útil esta reseña?
15
3
Heather R | 11-10-2018
Usuario Verificado
I switched to Spectrum from CenturyLink due to the internet speed being better. During the first year of service everything was great. The service was good a little expensive but good. Once I hit the second year of service my bill went up an extra $20 a month. I tried to call and talk to them about it being to expensive for my family. I'm a single mom and $60 a month for internet service is just to expensive for my family. I have been a great a great customer and always paid on time. So I thought they'd be more willing to help me figure out away to keep my service with them. I had hoped they'd work with me to help me get my bill back down to where it was the previous year. But they were totally unwilling to help me figure out away to keep my service with them. Plus my internet speed has drastically decreased ever since my bill went up. It's like I'm being charged more for less service. I really enjoy that spectrum doesn't have contracts but that's not enough to keep me using their service. I'm currently searching for a new internet provider that has a program to help low income families. Internet is essential now days so I was excited to hear the atte such programs out there.
¿Fue útil esta reseña?
623
26
Ada M | 04-25-2015
We subscribed to charters high speed internet about nine mths ago and are very happy with it. It is fast, very rarely have any issues with it and if we do we have the ability to have twenty-four hour customer support which is another plus. The representatives are always very friendly, helpful and make it top priority to make sure we are satisfied. Another great feature is charter is very affordable with plans that fit your needs. Online life is great now that we have charter..not only for Internet but for home phone and TV too. I highly recommend it.
¿Fue útil esta reseña?
20
19