Safest and Most Dangerous States for Online Dating 2019
Apr 29, 2019 | Share

Featured, Industry Exclusive/Entertainment
Tinder, Match, Grindr, Zoosk…picking an online dating community feels like rush week of your freshman year, right? Everywhere you look, you're ooooh so wanted.
Online dating can lead to a casual fling, a welcome flirtation, or even a serious relationship. In fact, research shows that singles in today's dating scene are most likely to meet a future partner online.
But that doesn't mean that finding love online can't be dangerous.
How safe is your state for online dating?
Your risk of being a victim through online dating may be higher or lower based on where you live. Here's how each state ranks in 2019 for online dating safety.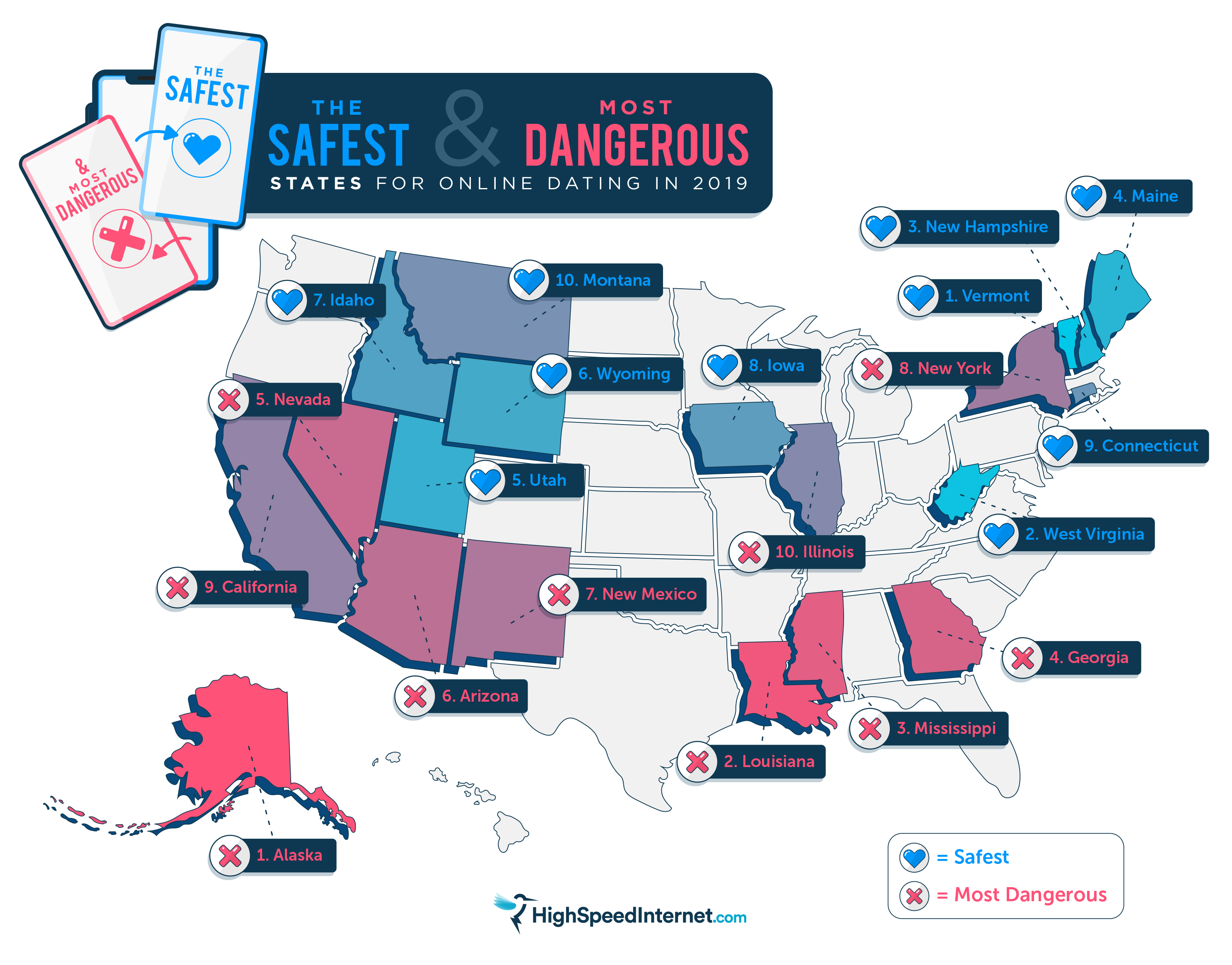 For the second year in a row, Vermont ranks as the safest state for online dating, and Alaska ranks as the most dangerous. The results we found in 2018 had the same findings for the top and bottom states.
Online dating in Alaska is not for the faint of heart.
Based on our 2019 data, the following are the most dangerous states for online dating. You might expect that the most risky states for online dating are states with big cities notoriously high in crime like Detroit and St. Louis. But it turns out they're not quite as dangerous for online dating as parts of the South, the Southwest, and the last frozen frontier.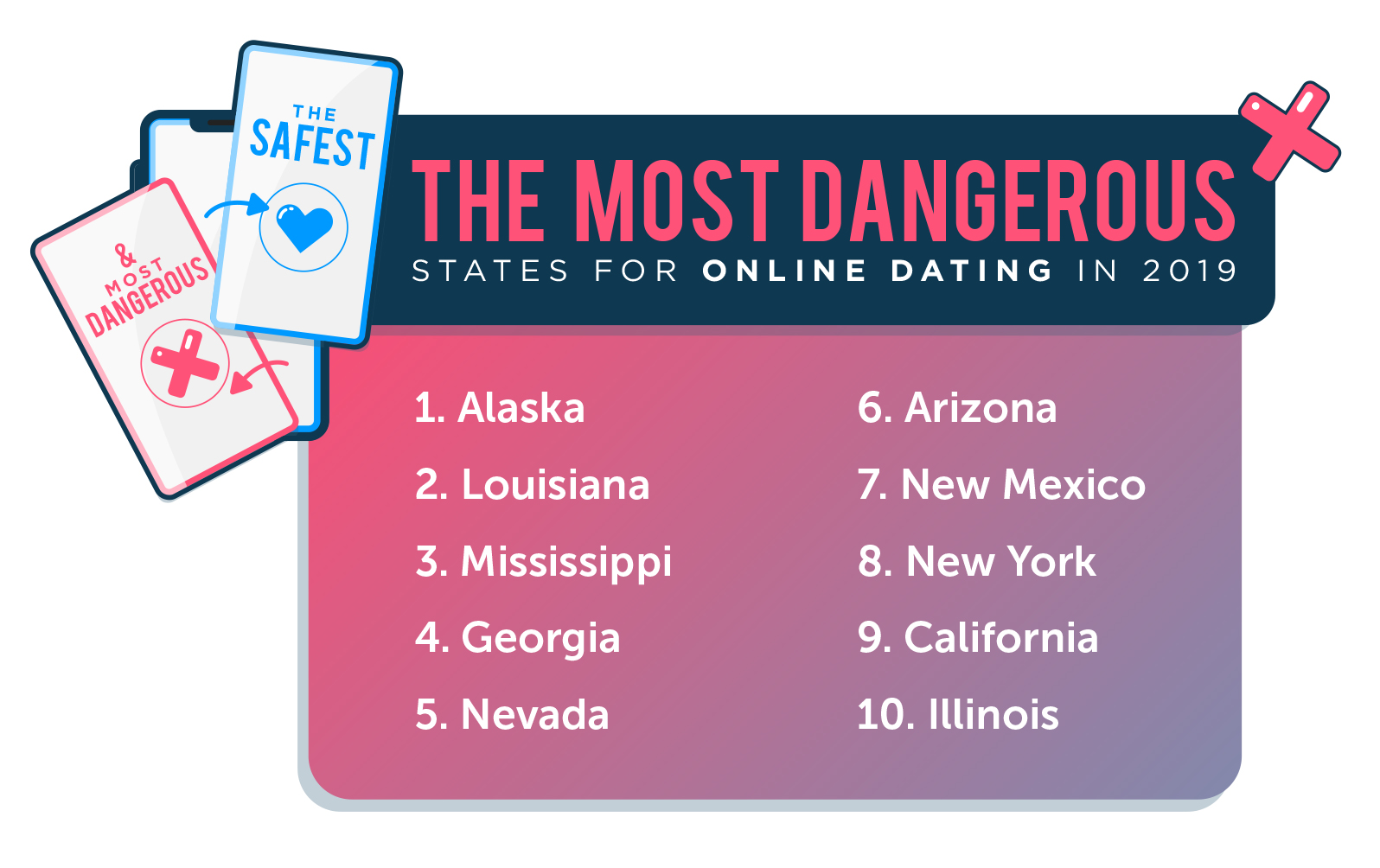 Looking for love online? Move to New England.
Our data from 2019 shows that three of the top five safest states are in New England (Vermont, New Hampshire, and Maine). These states all scored low in cybercrime, violent crime, and STDs.
One of the biggest surprises this year is that West Virginia catapulted to the second-safest state (up from number seven in 2018).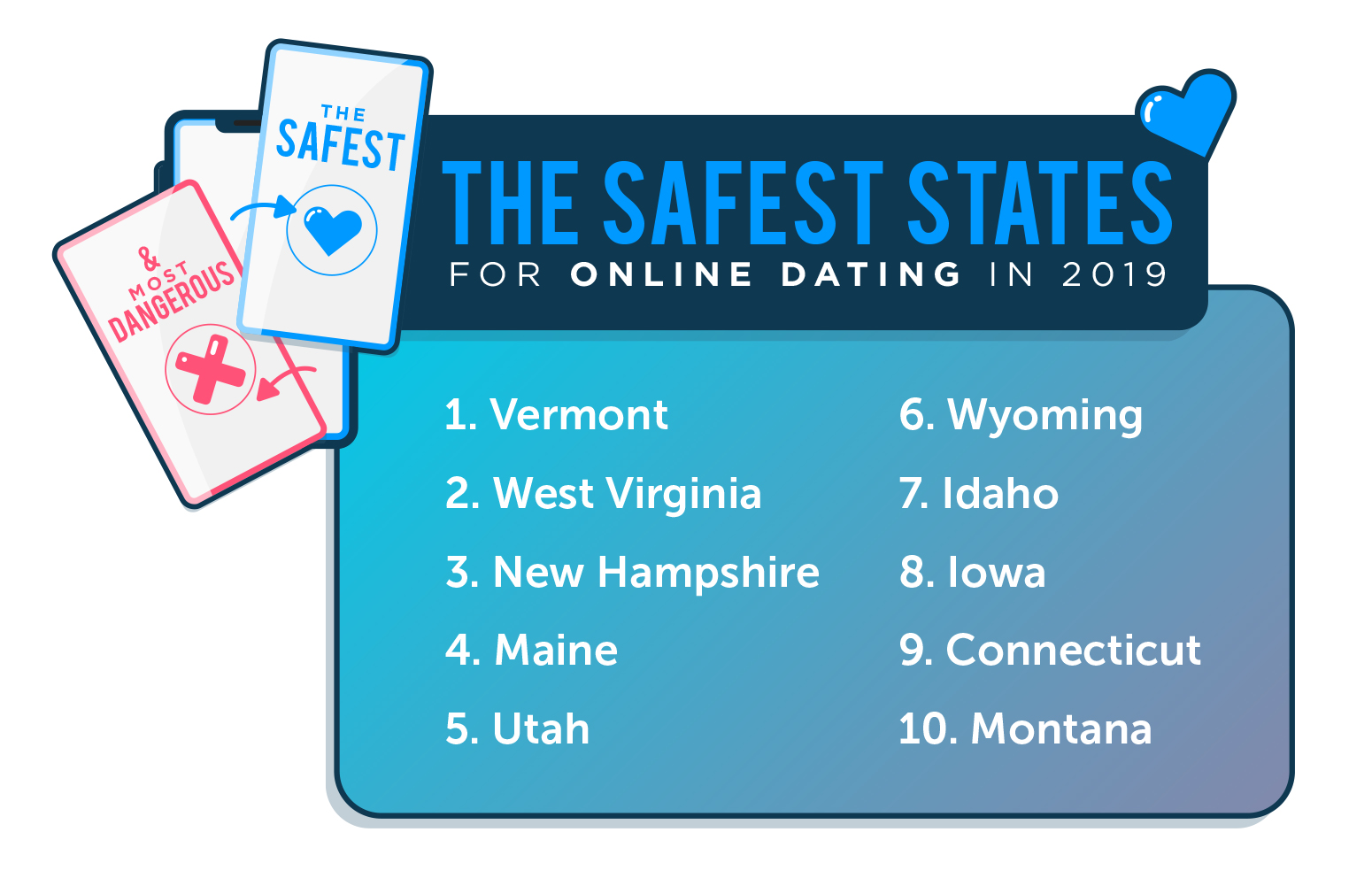 Guard your heart carefully.
Long story short, it's okay to be super picky when swiping through messages and profiles on a dating app. Tell friends when you're meeting up with someone you met online, arrange your own transportation, and go to a public place.
And if someone you've just met online asks for money or wants to meet for the first time at your apartment, swipe left!
Author - Kristin Cooke
After graduating with a degree in English from the University of Utah, Kristin learned to geek speak while working as a technical recruiter, interviewing software developers and tech companies. For over 20 years, she has created award-winning content for technology, health, and finance companies. Kristin is an advocate for affordable internet for all and writes about rural internet solutions, satellite internet news, and tech products at SatelliteInternet.com. Her work has been featured in New York Post, PCMag, Forbes, Business Insider, Telecompetitor, Space.com, and The Benton Institute for Broadband & Society.