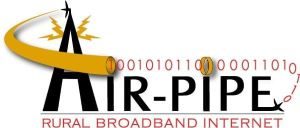 Danna Zahller | 2015-07-06
We have been using Air-Pipe for around four years, and are especially impressed with their service. We live in a remote area with no availability of Cable, and for some reason cannot get DSL through Phone Company either. Air-Pipe has provided the best Internet speeds and service that we've found in this zip code.
Was this review helpful?
6
0