Do You Love Disney+? 98% of Americans Do
Jan 27, 2020 | Share

Industry Exclusive/Entertainment
Since launching in November 2019, Disney+ has become a prime hub for getting the family together to watch both classic and new Disney content. With over 41 million downloads from the Apple App Store and Alphabet's Google Play Store, we had to find out what people liked about the app and if they planned on keeping it.1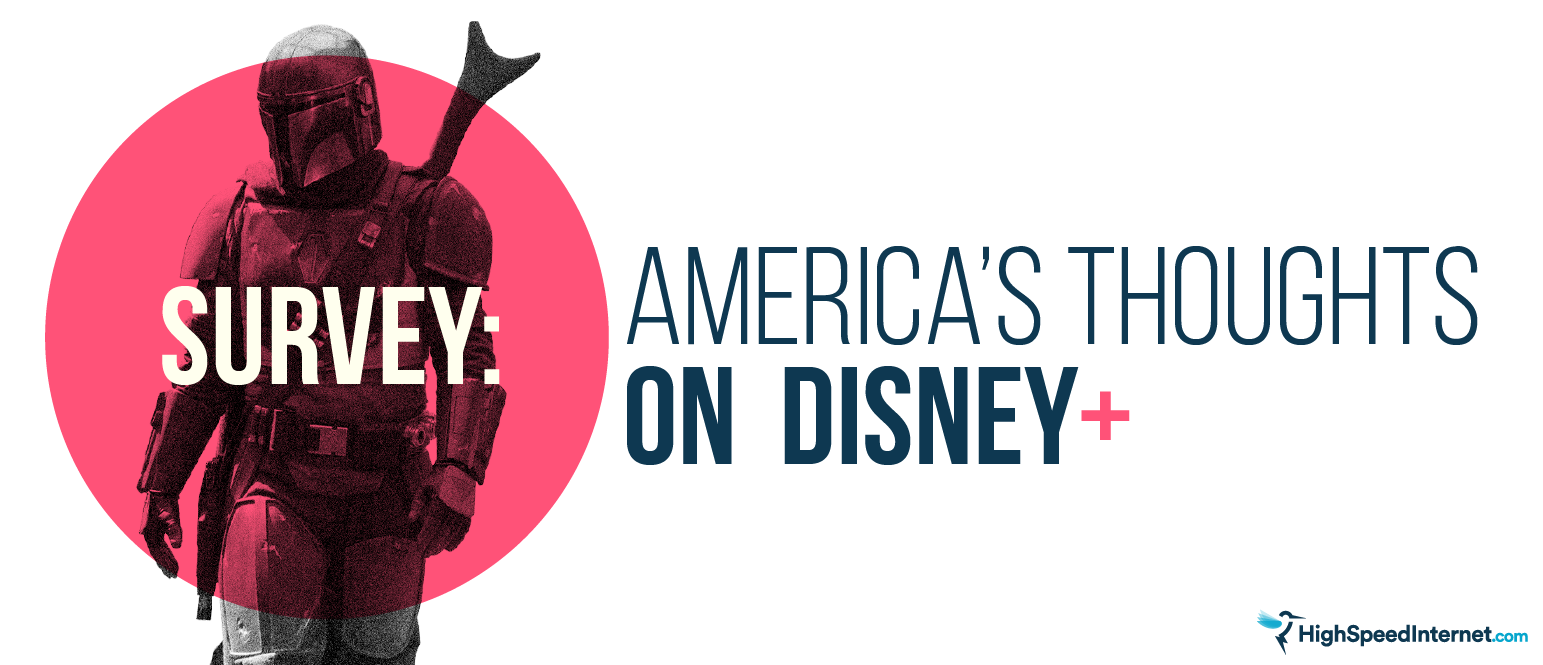 Disney+ Originals are a success
Disney+ original content is sitting well amongst the classics, with only 16% of those surveyed saying they haven't watched a Disney+ Original.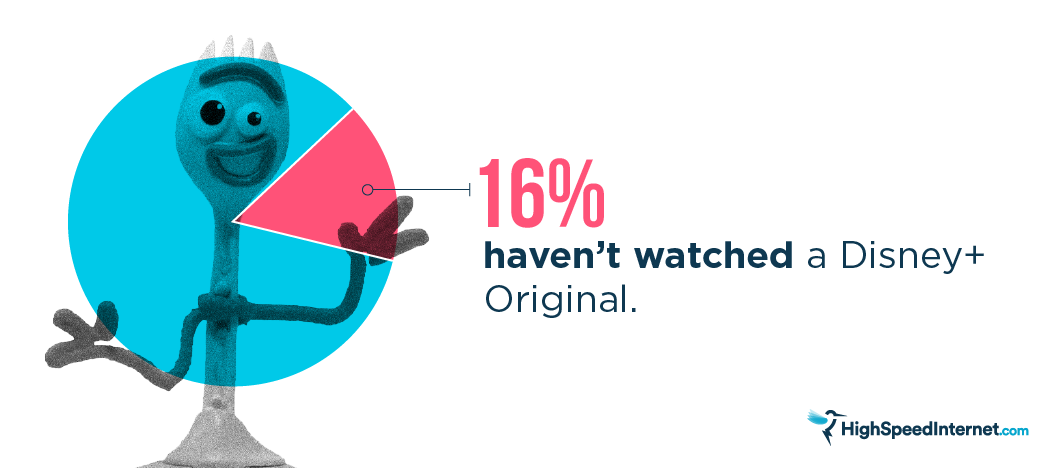 Mando is the most popular
The most popular Disney+ Original TV series was The Mandalorian, with 38% of respondents saying they've seen every episode and half of respondents saying they've seen at least one episode.

What else do people like on Disney+?
High School Musical: The Musical: The Series was the next most popular original Disney+ show, with almost a quarter of respondents reporting watching an episode. We're not surprised: the franchise has been a success since day one. With a massive and dedicated following like that, it makes sense that it would translate to a lot of viewership on Disney+.
Other respondents listed Lizzie McGuire (will we ever get the new series?), Mickey Mouse classics, and Hannah Montana among others as favorites. We're stoked to see what else Disney has in the way of new originals, but it's no surprise that fans also continue to eat up all the classics.
Disney Classics are still magical
Of the five Disney+ categories, 50% of respondents say they watch Disney the most, followed by Marvel, Star Wars, Pixar, and National Geographic in that order.
When asked if they mostly watch classics or new content (released in the past five years), 46% said they watched mostly new content, and 54% said they watched mostly classics.
We're not going to argue with nearly 100 years of magical glory. Disney has appealed to every generation alive at this point, so we're not surprised that even the almighty Avengers can't replace the joy and nostalgia you feel watching a classic Disney show.
People don't plan on leaving Disney+
While we'd hardly call stacking five of the biggest media corporations in one package a gamble, it looks like Disney+ proved to be a smart business move.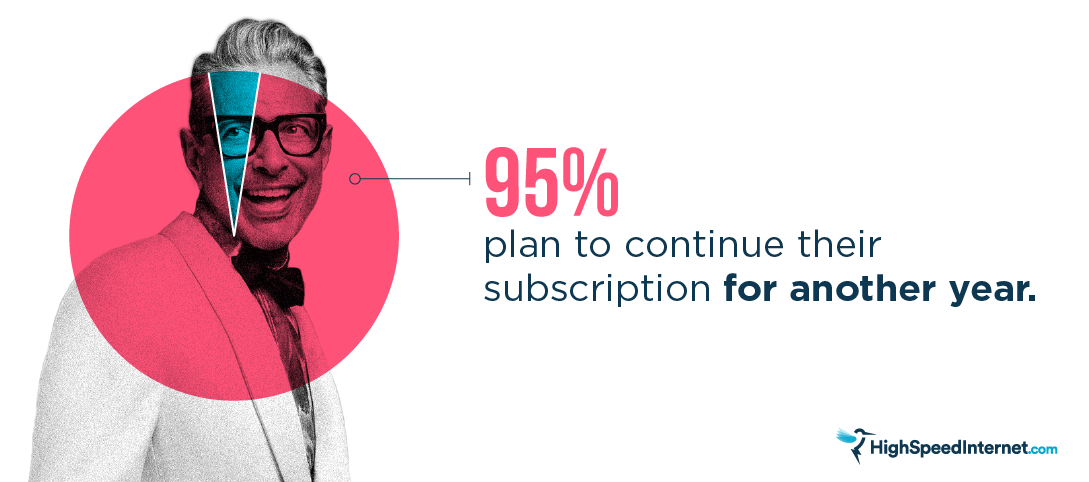 In our survey, 98% of respondents said they're happy with Disney+, with 95% saying they plan to continue subscribing to Disney+ next year.
How about you? Are you stoked on Disney+ and all the shows, new and old? Or are you happier with a streaming service like Netflix or Hulu? Let us know what you think about Disney+ in the comments.
Our team at HighSpeedInternet.com surveyed 400 Disney+ subscribers to learn about their streaming habits. We analyzed the results to create this report.
The Motley Fools, "Disney+ Has Generated More Than $100 Million From Subscribers"
Disney+, The Mandalorian, Toy Story, Snow White and The World According to Jeff Goldblum are property of Disney and its related entities. Graphics by HighSpeedInternet.com. This survey was conducted by HighSpeedInternet.com and is in no way sponsored, endorsed, administered by, or associated with Disney or its related entities.
Author - Trevor Wheelwright
Trevor's written professionally for five years for editorial publications and retail/e-commerce sites. He lives in Salt Lake City and enjoys photography and making music in his spare time, or you can catch him on your local dance floor bustin' a move.
Editor - Cara Haynes
Cara Haynes has been editing and writing in the digital space for seven years, and she's edited all things internet for HighSpeedInternet.com for five years. She graduated with a BA in English and a minor in editing from Brigham Young University. When she's not editing, she makes tech accessible through her freelance writing for brands like Pluralsight. She believes no one should feel lost in internet land and that a good internet connection significantly extends your life span.