TOAST.net Review
Internet with Unlimited Data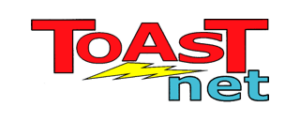 Internet plans with speeds up to
1,000 Mbps/mo
Fiber Internet
Broadband Internet
Wireless Internet
Personal Email
About TOAST.net
TOAST.net provides high-speed Internet to homes and businesses in 21 states using fiber-optic cable and next-generation DSL. Our Fiber Internet plans range from 100 Mbps to 1 Gbps and are great for gaming, streaming, and video calls. All taxes & fees are included in the price, so there are no hidden charges. We offer friendly, USA-based customer service and would be glad to help you get connected!
Find out if TOAST.net is available near you.
Find TOAST.net plans in your area.