Best Parental Control Apps and Software for Keeping Your Kids Safe Online
Nov 29, 2022 | Share

Brand Guides
Data as of 11/29/2022. Offers and availability may vary by location and are subject to change.
*Amazon.com prices (as of 11/19/2022 9:12 MST). Read full disclaimer.
Parental controls cover everything from the settings in your YouTube account to locating your child using GPS. Unsurprisingly, it can be a bit daunting to dive into, especially for parents who are figuring it out for the first time.
If you're stumped on what you need for parental controls, you're in luck. We'll walk you through all the different types of controls that you and your family might need.
What makes a good internet parental control?
There are two things that all good parental controls have:
High degree of customization
Broad applicability to different needs
Good parental controls are the ones that give the most actual control to parents. Here's an example of why that's so important.
When my kids started watching Netflix by themselves, they were into two shows: National Geographic documentaries and a low-budget cartoon that was basically just two irritating characters performing slapstick routines and screaming. Unsurprisingly, I got tired of the screaming show pretty fast, and I decided to turn on some parental controls.
Netflix's parental controls at the time allowed you to set an age limit to block inappropriate content. This gave parents a range of options, from blocking just adult content to only allowing content for small children.
Unfortunately, the irritating cartoon my kids kept turning on was directed at the youngest age group, which meant that even turning on the maximum level of restrictions wouldn't block the show. But it would block the more educational shows they liked. In other words, the parental controls were useless.
Customization is key
That's just one example of how parental controls that have only one sliding scale are among the least useful for parents, but fortunately most modern software gives you much more customized control. The best products give you the ability to blacklist or whitelist specific sites or content, while also providing more generalized tools to filter or supervise content based on keywords or categories.
Broad applicability
Another important feature of parental control software is the ability to cover as many roles as possible. Many web browsers and other apps have their own built-in parental control tools, but having one tool that can deal with all of them at once is much better than managing a dozen different programs. And if that tool can also manage social media accounts or screen time, that's even better.
Net Nanny

$39.99–$89.99/yr.
Features:
Screen time management
Alerts and reporting
Internet filter
Data as of 11/29/2022. Offers and availability may vary by location and are subject to change.
Net Nanny filters websites and manages screen time. It also provides a dashboard for parents to manage controls and see information about their kids' computer use.
The basic version of this software covers just a single computer, and it doesn't support mobile devices. Net Nanny does have plans that support up to 20 devices, including mobile, but these plans cost considerably more.
It should be no surprise that tools for filtering and blocking inappropriate content are some of the most common types of parental controls. It's also hard to overstate their usefulness, especially for small children. While preventing kids from unintentionally stumbling into adult content on the internet is an obvious goal for any parental control software, kids today also have to contend with people actively targeting them when they get online.
Although there are malicious actors on the internet whose intent is to harm children, much of the disturbing content directed at kids is simply created to maximize ad revenue. YouTube, for instance, had a major problem with mass produced low-quality and disturbing content directed at children.1
This intentional targeting of children without parental consent eventually ended with Google and YouTube being fined a record $170 million.2 In response to this lawsuit, YouTube took the drastic measure of demonetizing kids videos across the site.3
This kids' YouTube controversy highlights that although setting appropriate age limits is a good first step, the ability to more deliberately decide on the type of content your kids engage with is key to providing them with positive online experiences. Even if you're not worried about them getting into trouble on purpose, it's helpful to be able to steer them toward the content they actually want to see.
Best
smartphone parental controls
Norton Family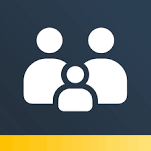 $49.99/yr.
Features:
App management
Internet filter
Time management
Texting management
Location tracking
Data as of 11/29/2022. Offers and availability may vary by location and are subject to change.
Norton Family is a good cross-platform parental control system that will work on most devices. Although it's more expensive than some other basic parental controls, it supports an unlimited number of users and devices, which makes it a great deal for larger families.
Norton Family has a wide range of features, from web filtering to texting management tools. Just know that some of its features don't work on iOS, so if you're an Apple family, you might want to take that into consideration.
When you have older kids, their encounters with the internet are no longer limited to the family computer and school labs. One in five kids in the US has a phone by age eight and over half of kids have a smartphone by age 11.4 As such, modern parental controls have to work not only on PCs and laptops but also on the devices that kids use most often: smartphones.
You need parental control software that works across all the different platforms you use. Fortunately, many modern tools work on both Android and iOS, though features can vary across platforms. Again, when choosing a tool for your family, make sure that it supports all the features that you need. This might include not only basic web filtering and blocking but also tools for blocking or restricting apps, managing screen time, and handling social media.
Another factor to consider is how many devices or kids the software supports. The best parental control tools don't put any limits or price restrictions on the number of devices or kids; however, if you have a small family, this might be less of a concern.
You should also know how easy the parental control software is for parents to use. Although setting up and managing controls across multiple devices can be a daunting task, the best tools offer user-friendly interfaces via both a web browser and smartphone apps.
Best geofencing parental controls
Qustodio

$54.95–$137.95/yr.
Features:
Geofencing and tracking
Internet filtering
App management
Time management
Data as of 11/29/2022. Offers and availability may vary by location and are subject to change.
Qustodio is a well-rounded parental control system that uses geofencing technology through its family locator feature.
Rather than constantly monitoring your kids over GPS, geofencing allows you to set up a "fence" around frequented areas like home or school that will notify you when a family member comes or goes.
Geofencing gives you a lot more flexibility than traditional GPS tracking programs. The lack of constant monitoring makes less work for parents and is less invasive for kids.
If you have older kids that drive (or have friends who do), it can be helpful to keep track of their locations, especially if they have responsibilities like running errands or picking up younger siblings. Fortunately, there's a tool to help you do this: geofencing.
Geofencing creates a virtual boundary around a physical location using GPS or RFID (radio frequency identification), and it monitors mobile devices as they enter and leave this area. For parental controls, this means you can see when a child has left or arrived at a destination without them checking in. It can also alert parents if a child enters a zone marked as unsafe. You can also use it to notify you when your child is in a vehicle going over the speed limit.
There's a lot of variation between the geofencing features in different parental control apps and many do not work across different platforms. When looking for a geofencing solution, make sure it gives you the features you want and that it'll work on your kids' devices.
Best
home network parental controls
Gryphon Smart Mesh WiFi Router
$229.00*
Features:
Internet filtering
Time management
Malware protection
The Gryphon Smart Mesh router combines network management tools, security, and parental controls in a single device. It gives you the ability to control not just the computers and mobile devices on your home network but also the smart TVs and smart devices.
You also get all the benefits of a fast tri-band mesh router, making it easy to install multiple devices to cover even the largest homes.
Managing a wide variety of internet-enabled devices at home can be a challenge, so many parents opt to go straight to the source: the home network.
Companies like Gryphon offer specialized routers and other physical devices that implement parental controls at the network level, filtering out unwanted content as it enters your home. These devices have a wide range of capabilities, including filtering content, blocking ads, and disabling devices during homework or bedtimes. Many Gryphon devices also provide statistics on internet use to help parents make decisions about schedules and screen time limits.
Most dedicated parental control devices have apps that allow you to control them from your phone, but many also require a subscription of some kind in order to deliver updates to the device. This subscription may or may not be included in the price of the device, so make sure that you read the fine print before buying.
The best parental control? Communication
When it comes to keeping your kids safe online, the most important tool is always communicating with them first. Teaching them digital literacy is a skill for which no amount of technological interventions can wholly compensate.
Working together with your kids can also save you a lot of time and effort, since chances are they know a lot more about how their generation uses the internet than you do. That's a lot easier and more effective than playing Whac-A-Mole with every new website and app that comes out.
FAQ about internet parental controls
How do I turn on parental controls on my device?
Many devices, such as laptops and iPads, come with some built-in parental controls. To enable parental controls on your device, you can search for parental controls, or find them by opening up your settings.
Many kinds of parental controls, such as screen time restrictions, might be directly accessible in the settings menu. Other devices might keep these controls in a submenu, such as security or privacy. Some devices might have a dedicated parental control menu within the device settings.
For more information, see our guides on setting up parental controls:
How do I restrict internet access for my child?
You can restrict access to certain sites or types of content by using parental control software that comes with a content filter. If you want to restrict all access to the internet during times when your child is in bed or doing homework, you want parental controls that have time management features.
Are there free parental controls?
There are a lot of free parental control apps available, such as Google Family Link for Parents and FoxFilter. Many paid parental control apps, such as Qustodio, also have free trial periods or free versions of the software available.
Also, remember that many apps like Netflix and YouTube have built-in parental controls. It's a lot more work to manage controls within every individual app, and many of these built-in controls don't give you as many features as a dedicated parental control program would. Still, these parental control settings are a good place to start while you decide whether or not you want to invest in a more robust solution.
Are there loopholes for kids to get around parental controls?
There are always loopholes to any parental control solution. Some can be circumvented by simply rebooting the device. Others can be circumvented by using technologies like VPNs. While many parental controls will try to preemptively block potential workarounds like VPN sites, there are some loopholes that no app can fix—such as when your eight-year-old figures out his grandma's password.
It's also important to remember that even if your kids aren't actively trying to circumvent parental controls, the "safe" and "not safe" areas of the internet are constantly moving targets. Just as with the case of creepy kids' YouTube videos, inappropriate content can slip through the cracks, either through the actions of malicious individuals or larger systemic problems.
Although parental controls are powerful tools for minimizing the amount of risk your children encounter when they go online, it's important not to lose perspective. No system is 100% effective. Part of maintaining a responsible internet policy for your kids is having a plan for what to do when that policy fails. It's important to stay informed about the issues that kids face online so that you can talk with your children when they encounter something upsetting.
Will kids know parental controls are active?
There are some types of parental controls that can be installed without your kids knowing. However, as Caroline Knorr of Common Sense Media notes, parents should be cautious of any company that promises covert monitoring, as these companies tend to prey on parents' fears.6
Covert monitoring can erode the trust between you and your children, incentivizing them to find loopholes in parental controls (and there are always loopholes) or to hide problems they are experiencing online.
We recommend using parental controls from companies that design their products to be used openly and honestly with your children, rather than those from companies that try to exploit parents' fears. Parental controls work best when they serve to support your efforts to give your kids the best possible experience online.
Disclaimer
*Amazon.com Prices as of 6/16/2021 13:13 MST. Product prices and availability are accurate as of the date/time indicated and are subject to change. Any price and availability information displayed on Amazon.com at the time of purchase will apply to the purchase of this product. Highspeedinternet.com utilizes paid Amazon links
Author - Peter Christiansen
Peter Christiansen writes about satellite internet, rural connectivity, livestreaming, and parental controls for HighSpeedInternet.com. Peter holds a PhD in communication from the University of Utah and has been working in tech for over 15 years as a computer programmer, game developer, filmmaker, and writer. His writing has been praised by outlets like Wired, Digital Humanities Now, and the New Statesman.
Editor - Cara Haynes
Cara Haynes has been editing and writing in the digital space for seven years, and she's edited all things internet for HighSpeedInternet.com for five years. She graduated with a BA in English and a minor in editing from Brigham Young University. When she's not editing, she makes tech accessible through her freelance writing for brands like Pluralsight. She believes no one should feel lost in internet land and that a good internet connection significantly extends your life span.