Best VPNs of 2020
Jul 22, 2020 | Share

Brand Guides
VPNs are like wine—they come in endless flavors and varieties, but not all of them are worth your money. The best VPN services have a proven track record for security and privacy. They keep your internet activities secure without sapping your speed or logging your data. And they don't break the wallet. (Free VPNs are an option too—but only a select few are worthwhile since many can compromise your privacy or sell off your private data to third parties.)
Choosing the right VPN depends a lot on your needs and where you're using it. A student wanting to stream Netflix over a public network at a coffee shop may want a different VPN than an activist trying to avoid snooping authorities. But the VPNs we've highlighted for you deliver solid performance for many uses, covering all the bases for security, speed, streaming capabilities, and price.
Our favorite VPN service is NordVPN. It's incredibly reliable, comes at a decent price, and has user-friendly desktop software that lets you select from over 5,100 servers in dozens of countries across the globe—Carmen Sandiego–style. The more servers there are, the more options you have, which makes it easier to access one that isn't bogged down by overuse and that provides a way into blocked websites.
NordVPN has 24-hour customer support and includes nifty features that will enhance your security, protect your privacy, and even let you access servers in countries notorious for blocking VPNs. Indeed, your data will be safe and sound whether you're streaming Mad Men at home or visiting censored news outlets in China.
| Best for | Service | Price | # of servers | Max devices per subscription | Get it |
| --- | --- | --- | --- | --- | --- |
| Best overall | NordVPN | $83.76 per 2 yrs. ($3.49/mo.) | 5,000+ | 6 | Sign up |
| Best for security | ExpressVPN | $99.95 per yr. ($8.32/mo.) | 3,000+ | 5 | Sign up |
| Best for streaming | CyberGhost | $99.00 per 3 yrs. ($2.75/mo.) | 6,200+ | 7 | Sign up |
| Best budget option | Private Internet Access | $69.95 per 2 yrs. ($2.69/mo.) | 3,200+ | 10 | Sign up |
| Best free option | Windscribe | Free | Unknown | Unlimited | Sign up |
| | |
| --- | --- |
| Best for | Best overall |
| Service | NordVPN |
| Price | $83.76 per 2 yrs. ($3.49/mo.) |
| # of servers | 5,000+ |
| Max devices per subscription | 6 |
| Get it | Sign up |
| | |
| --- | --- |
| Best for | Best for security |
| Service | ExpressVPN |
| Price | $99.95 per yr. ($8.32/mo.) |
| # of servers | 3,000+ |
| Max devices per subscription | 5 |
| Get it | Sign up |
| | |
| --- | --- |
| Best for | Best for streaming |
| Service | CyberGhost |
| Price | $99.00 per 3 yrs. ($2.75/mo.) |
| # of servers | 6,200+ |
| Max devices per subscription | 7 |
| Get it | Sign up |
| | |
| --- | --- |
| Best for | Best budget option |
| Service | Private Internet Access |
| Price | $69.95 per 2 yrs. ($2.69/mo.) |
| # of servers | 3,200+ |
| Max devices per subscription | 10 |
| Get it | Sign up |
| | |
| --- | --- |
| Best for | Best free option |
| Service | Windscribe |
| Price | Free |
| # of servers | Unknown |
| Max devices per subscription | Unlimited |
| Get it | Sign up |
*Price at time of writing.
NordVPN and ExpressVPN are arguably the two most respected, reliable, high-end VPN services available. Both boast enormous networks and adopt respectable privacy practices. And the companies that operate them are based in countries with robust internet security protections.
CyberGhost, founded in Romania in 2011, is a popular service that goes the extra mile with a vast network of servers, a 45-day trial period, and support for an impressively wide range of streaming platforms.
Windscribe, meanwhile, is one of the only free VPN services worth using, with handsome speeds and a 10 GB monthly data cap. It offers good service and important privacy protections—things that are uncommon with many free VPNs, which tend to be full of ads, have slower speeds and fewer servers, and sometimes adopt questionable business practices (like logging your data and selling it).
Pro tip:
Most VPNs are subscription-based and feature various price tiers that incentivize you to pay a lump sum upfront for a year or more of service. However, many VPNs also come with free trial periods—so take your time and do a test drive before committing.
Best overall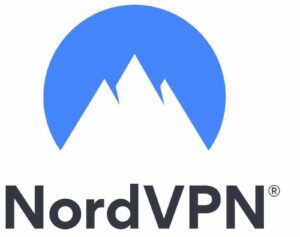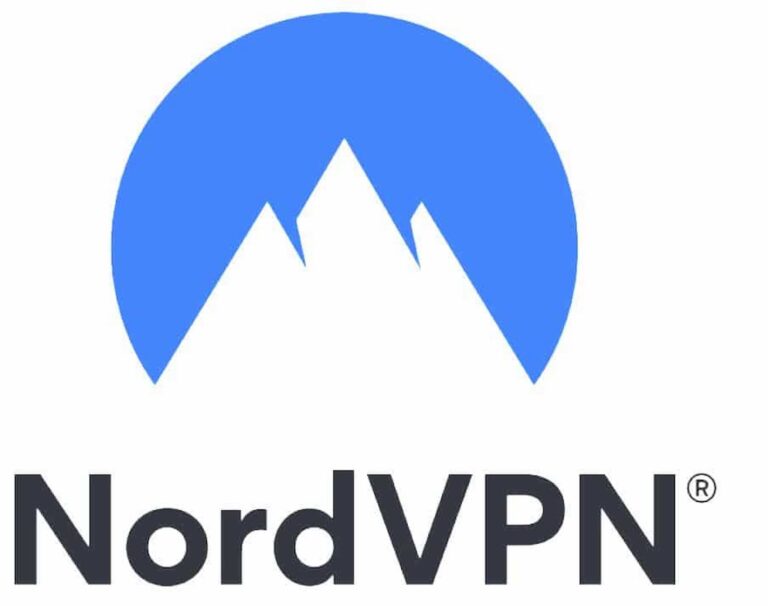 5,000+ servers in 59 countries

Works for 6 devices simultaneously

No data logging

30-day trial period

Based in Panama
Most popular price tier: $83.76 billed every 2 yrs. ($3.49/mo.)
NordVPN enjoys a great reputation among VPN experts and internet security buffs, and some of its best features are designed to give you more flexibility and privacy even under extreme circumstances.
The service comes with a "kill switch" feature (on both desktop and mobile applications) that will disable your internet if the VPN loses its connection. This saves you from accidentally exposing your IP address if the VPN server you're signed onto stops working.
Just as helpful is NordVPN's list of "Obfuscated Servers." These come in handy if you're in a country like China or Egypt, where governments block many VPNs. Obfuscated Servers bypass network firewalls and other forms of censorship, giving you a handy alternate route to access the VPN.
NordVPN has 24-hour customer service (which comes in handy if you're beginning to dip your toes in the VPN world), and its user interface is simple, intuitive, and dare we say even fun to use. It has dedicated servers to let you access geo-specific versions of apps like Netflix and Hulu (like, say, British Netflix when you're in America). And while VPNs do use up some bandwidth generally, NordVPN doesn't put a noticeable drain on your internet speed.
Intuitive user interface
Excellent security features
High subscription fee
Limited servers for torrenting
Travel warning:
If you're using a VPN overseas, read up on local regulations in the country you're in so you don't inadvertently break any laws. Some countries ban VPNs outright and others impose restrictions on how you can use them.
Best for security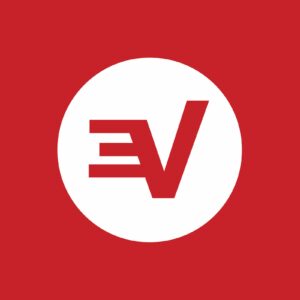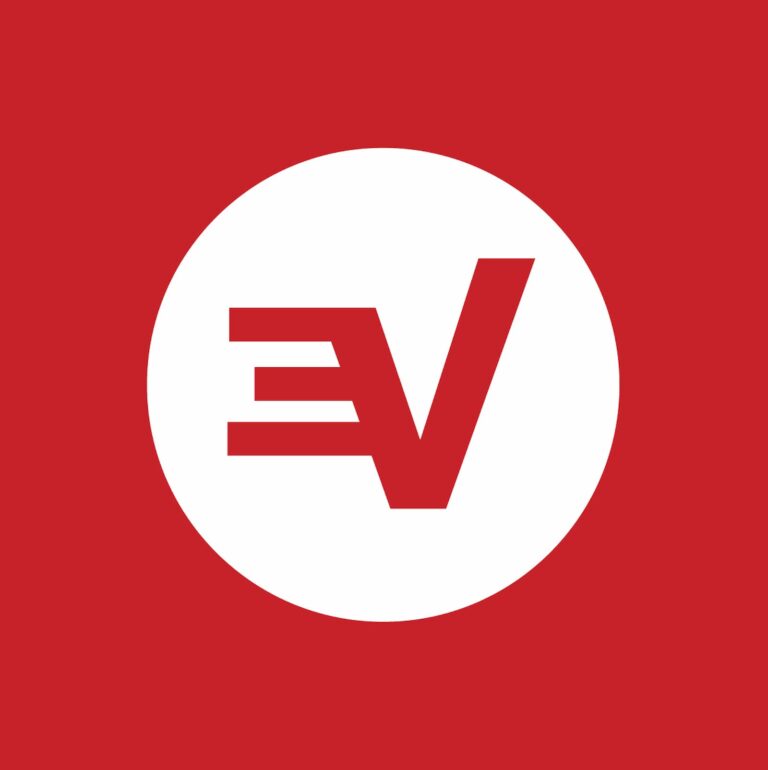 3,000+ servers in 94 countries

Works for 5 devices simultaneously

No data logging

30-day trial period

Based in the British Virgin Islands
Most popular price tier: $99.95 billed every yr. ($8.32 per month)
ExpressVPN is another, top-of-the-line VPN. It's arguably the fastest VPN out there and has a proven record in protecting users' privacy. When one of its servers was seized by Turkish authorities in 2017, an investigation turned up no information from users—a sure sign the company doesn't keep logs of user data.
Like NordVPN, ExpressVPN has a "kill switch" feature (available only for desktop in ExpressVPN's case) and a fleet of Obfuscated Servers, letting you use the service even in the most censored nations. It also lets you pay in Bitcoin, an option that probably isn't necessary for most users but may be appealing if you want to be top-secret about your internet presence.
Speed tests have shown that ExpressVPN delivers some of the fastest VPN speeds around, so you won't have to worry as much about buffering when you access Netflix from long-distance server connections.
Fastest speeds compared to rivals
Proven track record for privacy
Lacks a kill switch for mobile
Costs more than many VPNs
Pro tip:
You can use a VPN to see whether your internet service provider (ISP) is throttling your internet speeds.
Here's how to do it: take our speed test to run a quick initial diagnostic, sign onto your VPN, and run the speed test again. Does it display the same speed or a faster one? If it's faster on the VPN, your ISP may be blockading your bytes.
Read our guide to ISP internet throttling for more tips on seeing if you're getting the speeds you're paying for.
Best for streaming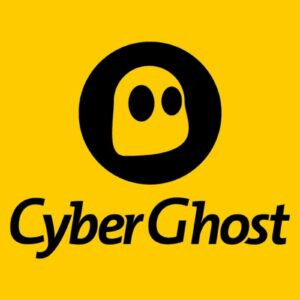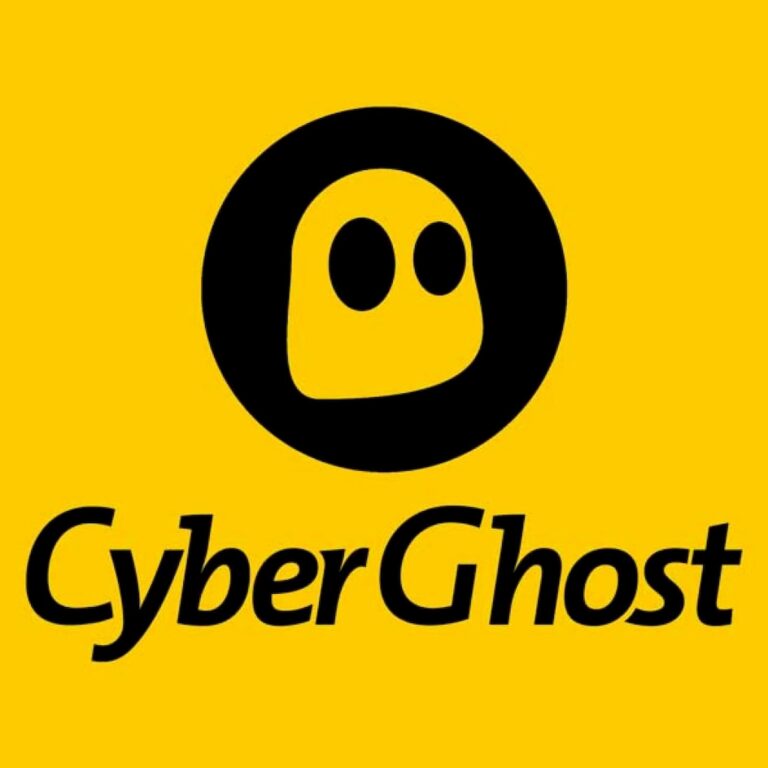 6,200+ servers in 87+ countries

Works for 7 devices simultaneously

No data logging

45-day trial period

Based in Romania and Germany
Most popular price tier: $99 billed every 3 yrs. ($2.75/mo.)
Recognizable by its lovable "Ghostie" mascot, the company behind CyberGhost VPN is an outspoken advocate for internet security and business transparency.
Its service also appeals to the streaming crowd, boasting a host of servers specially optimized to bypass geographic restrictions and network firewalls. That means you can use CyberGhost to access the most popular (as well as the most obscure) online streaming services—anything from Netflix US to Zurich-based TV platform Zattoo. Other VPNs let you access streaming platforms as well, of course, but not with quite the same breadth or dedication.
CyberGhost also holds up well for other purposes, with a number of features designed to protect your internet usage and encrypt your data. It has a "kill switch" feature (although not for its mobile apps), an ad blocker, and it issues regular Transparency Reports so you can stay on top of its efforts to protect digital privacy. And there's a generous, 45-day free trial period—longer than what most VPNs offer.
Dedicated servers for streaming
Affordable prices
Slower speeds over long-distance servers
Complex desktop user interface
Best budget option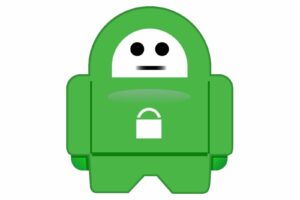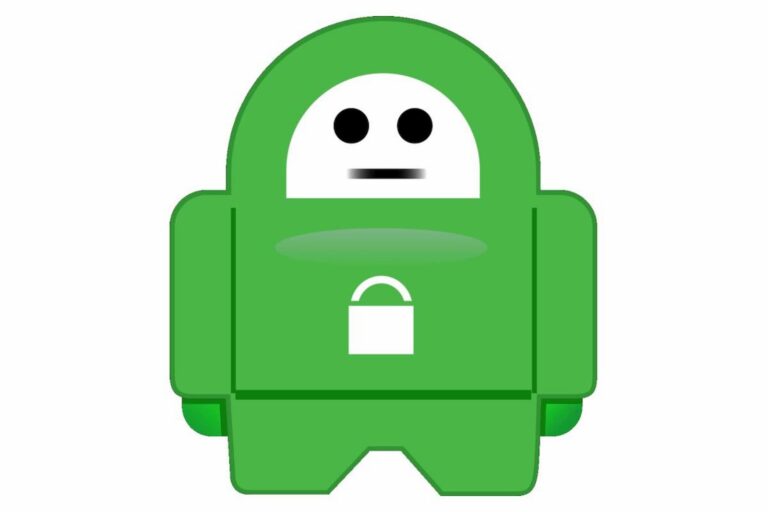 3,200+ servers in 48 countries

Works for 10 devices simultaneously

No data logging

30-day trial period

Based in the United States
Most popular price tier: $69.95 billed every 2 yrs. ($2.69/mo.)
Private Internet Access may not have the bells and whistles of big-top contenders like NordVPN and ExpressVPN, but it covers all the basics and comes at a lower price.
With Private Internet Access, you can connect 10 devices simultaneously—twice as many as what's allowed on most VPNs. It doesn't log your data and there's a "kill switch" function for both desktop and mobile to keep you safe from exposure if the VPN's connection drops.
The service recently did a spiffy redesign of its Windows-user software interface. It also expanded its free trial period from seven days to 30 days. And this VPN has a lot of servers that allow torrenting, which is a plus if you're into that sort of thing.
All in all, Private Internet Access is a great pick if you're looking for something solid and affordable.
Allows many device connections
Comes at a low price
Provides basic features
Lacks customer support chat
Is your VPN working?
If you've signed up for a VPN and want to make sure it's connecting, use an IP address check tool to get your real IP address and write it down. Now, log in to one of the VPN's servers and use the same tool to check the IP. If it displays a new IP, then your VPN is activated.
Best free option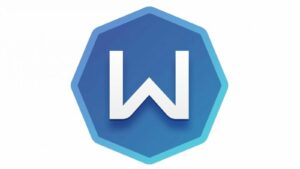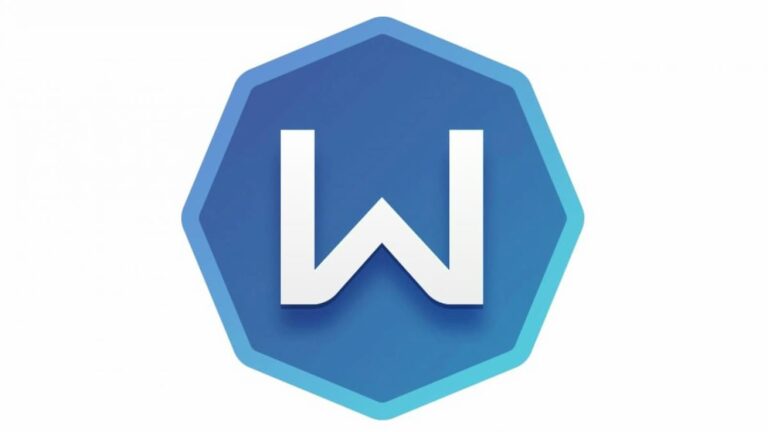 Undisclosed number of servers in 63+ countries

Works on unlimited devices simultaneously

Minimal data logging

Free and paid plans available

Based in Canada
Most popular price tier (for paid version): $49 billed every yr. ($4.08/mo.)
Windscribe is one of the few VPN services that offers a free option that actually works great and doesn't do sketchy stuff with your data. Though we're normally suspicious of free VPNs, Windscribe appears to have good security and privacy procedures in place. It logs some of your data, for example, but its logs are limited to basic details about when you last signed in and how much data you've used over the month. It doesn't monitor your internet usage or keep records of session logs, IP timestamps, or other info that can be used to identify you.
The free version gives you a 10 GB monthly data limit, which isn't a whole lot, but it ain't bad for a free plan. (The paid option gives you unlimited data.) It delivers solid speeds, gives you access to Netflix, and features other privacy-preserving functions that are standard on top-listed paid VPNs.
The paid version of Windscribe gives you more options, and it comes at a good price too—the yearly plan costs $49 upfront, which calculates out to $4.08 per month. However, if you're after a budget paid option, you'll get a cheaper overall price from Private Internet Access.
Quick and easy setup
Strong privacy protections
Slow long-distance speeds
Limited access to servers on free version
VPN stands for "virtual private network." It's a connection that encrypts your data as you use the internet, disguising your IP address and shielding your internet activity from potential monitoring.
VPN services maintain servers and IP addresses in multiple locations across the globe. You access the VPN by signing on to one of those servers, which then makes it appear as though you're accessing the internet from one of those locations rather than where you actually are.
VPNs come in handy if you're working on a public Wi-Fi network and don't want to be detected. They protect you from government authorities who may be trying to track your internet activity. They also let you access websites and online platforms that may be blocked in your country or have geographic restrictions.
Streaming services like Netflix will often flag and blacklist IP addresses connected to some VPNs, but a good VPN will have multiple options for you to still log on. (Head back up the page to see our best VPN for streaming.)
What to look for in a VPN
A good VPN is fast, reliable, and affordable. It should have policies in place to maintain your privacy and security. And it's a plus if it also includes features like dedicated IP addresses and servers optimized for accessing streaming platforms.
There are countless VPNs you can sign up for, but you should be careful about which one you choose. When you use a VPN, you're trusting it to keep all your internet activity secure—so you want to make sure the VPN is actually trustworthy, right? Here are a few important things to watch out for.
Privacy is paramount
The last thing you want is a service that you think is letting you lurk around the internet unseen, but that's actually keeping logs of your private data and selling it off to the highest bidder. Some VPNs do this to offset the cost of providing their services for free. There have even been VPNs that hijacked users' bandwidth for their own purposes. Yikes.
You can get a sense of a VPN's security strengths by looking at its privacy policy and business practices, including any audits or transparency reports it has published about its operations. It's a good sign if the VPN is an established brand, and even better if it has endorsements from internet security professionals. And paid VPN services tend to be more legit than free ones, which draw revenue in ways you may not be comfortable with. (One exception would be Windscribe, which we describe farther up on this page as a quality free VPN service.)
Pro tip:
If you need a quick way to make sure your VPN is legit, the cybersecurity site That One Privacy Site maintains a helpful VPN comparison chart that gives a breakdown based on a VPN's strengths and weaknesses.
Data logging—just say no
One of the biggest things you should watch out for when selecting a VPN is whether it logs your data. When you're routing internet traffic through the VPN's servers, the service can see everything you're doing. Some VPNs keep records of your internet usage, leaving you vulnerable to leaks and security breaches.
VPNs that truly value security and privacy make a point not to log your data.
All of the VPNs featured on our list—except for Windscribe—adhere to strict "no-logging" policies, meaning they won't track your data usage and internet history while you're signed into the VPN. Data logging leaves you vulnerable to security breaches, and many free-to-use VPNs will even sell your data to pay the bills.
Windscribe has a slightly different approach, logging some of your data but only as a way to ensure you're meeting its data usage requirements for the free service. Other than that it doesn't keep track of any information that can be used to identify you.
Dedicated IPs and optimized servers
Security isn't the only important thing about VPNs. Another nifty way a VPN can help out is if it allows you to set up a dedicated IP address as part of your account. Rather than selecting from a list of many servers and IPs, this gives you a single, stable IP that you can use to host a website or a server while still running the VPN. (Just keep in mind that you usually pay extra for a dedicated IP.)
Many top VPNs also have specific servers optimized for using streaming services. Junky VPNs may host a bunch of old IP addresses that have already been burned by streaming companies, but a good VPN will likely have a list of fresh options available.
Pro tip:
If you want a VPN just so you can access an international version of an app from American shores (or vice-versa), take a look at the VPN's About page or research its technical features to see if it can give you what you need before signing up.
Based on our research, we'd say NordVPN is the best VPN out there because it's easy, fast, and secure. It offers lots of servers and IPs to choose from and comes with extra functions to boost your privacy and give you the access you need.
But ExpressVPN, CyberGhost VPN, and Private Internet Access are fantastic options as well. ExpressVPN will give you even more security assurance and faster speeds. CyberGhost is great for streaming. And Private Internet Access is a bit more affordable. And if you're looking for a free service, you can't do much better than Windscribe, which has great security standards for a free service and gives you a generous 10 GB per month to use.
What is the best VPN?
NordVPN is the best VPN on the market because it's fast, secure, intuitive, and it comes at a decent price considering all the advanced features you get. ExpressVPN, CyberGhost, Private Internet Access, and Winscribe are great options as well.
Are VPNs legal?
VPNs are legal in many countries, including the United States, Canada, and the United Kingdom. However, some countries ban them outright, including Belarus, North Korea, Iraq, and Turkmenistan, according to Top10VPN.com. Other countries impose heavy restrictions on their usage. Make sure you look up local laws and read security news updates before accessing a VPN while traveling overseas.
Also—this should be obvious—but going online to do illegal activity will still be illegal if you're doing it over a VPN.
What is a VPN used for?
VPNs can be used for accessing blocked websites, getting around geo-specific restrictions on streaming services, and generally keeping your internet activity secure from prying eyes. They work by giving you proxy access to a separate server, disguising your original IP address and making it appear as though you're accessing a website or media platform from a different location.
Are VPNs safe?
Many VPNs are safe to use, but you want to make sure that you're using one that has robust security safeguards in place and doesn't keep logs of your data usage. If a VPN is logging your internet history, that means it can sell your private information to a third party. Your info can also get leaked if a government entity seizes a VPN's server or if it experiences a data breach through hacking or malware.
Should I use a VPN?
You should use a VPN if you do sensitive activities on the internet (like online banking) over a network that you worry is insecure. You should also use a VPN if you want added security while you're signed onto an unsecured public Wi-Fi network or using the internet while traveling internationally.
VPNs also let you access websites and apps that are censored, blocked, or have geographic restrictions in place (although you should always be aware of local laws).
How much do VPNs cost?
Expect to pay anywhere from $45 to $100 per year for a strong, reliable, high-rated VPN. You can also pay for a VPN on a monthly basis, but the cost tends to be higher if you're on a month-to-month plan since many VPN services give bigger discounts when you sign up for longer and pay upfront.
There are also a lot of free VPNs, but many of those come with hidden costs—they may sell your data, use up your bandwidth, or blast you with annoying ads and pop-ups. You're probably better off paying a modest fee for a safer and more reliable service. However, Windscribe is a solid VPN that offers a free option.
Author - Peter Holslin
Peter Holslin has spent more than a decade writing for Rolling Stone, VICE, BuzzFeed, and countless other publications. He graduated with a BA in liberal arts and journalism from New York City's The New School University in 2008. Since then, he has roved from city to city and lived overseas, mastering his craft as an editor, staff writer, and freelancer while also acquiring ninja-like skills to address feeble Wi-Fi speeds and other internet challenges.
Editor - Cara Haynes
Cara Haynes has edited for HighSpeedInternet.com for three years, working with smart writers to revise everything from internet reviews to reports on your state's favorite Netflix show. She believes no one should feel lost in internet land and that a good internet connection significantly extends your life span (buffering kills). With a degree in English and editing and five years working with online content, it's safe to say she likes words on the internet. She is most likely to be seen wearing Birkenstocks and hanging out with a bouncy goldendoodle named Dobby, who is a literal fur angel sent to Earth.