Netflix vs. Amazon Prime Video: Which Is Better?
May 16, 2018 | Share

Provider Comparisons (Versus), Streaming Guides
Netflix and Amazon Prime Video are two of the biggest names in streaming—but can they realistically replace your cable subscription? And which one is more worth your money?
We'll compare pricing, features, and content for Netflix and Amazon Prime, and then declare which of these streaming titans you should go with.
Data current as of 4/6/18. Prices and features subject to change.
Jump to the following sections:
Amazon Prime: You can get lots of extra perks with your subscription.
Amazon offers three different subscription options for Amazon Prime customers: Prime Video, Prime Monthly, and Prime Yearly.
Prime Video offers only Prime's video streaming features, and it costs $8.99 per month.
Prime Monthly gets customers all the benefits of Amazon Prime, including video streaming and free two-day shipping. It costs $12.99 per month.
Prime Yearly is the same as Prime Monthly but billed on an annual basis instead. It's $99.00 per year, which is about $50.00 cheaper than Prime Monthly over the course of twelve months.
How easy is it to cancel your Amazon Prime subscription?
Amazon Prime customers can change or cancel their subscriptions at any time. If you do cancel, your services will continue until your paid time runs out. For example, if you paid for a year membership up-front and cancelled after three months, you could still use the benefits for those remaining nine months.
What other services do you get with Amazon Prime?
Unless you opt for the basic Prime Video subscription, you'll get access to a host of benefits in addition to video streaming with an Amazon Prime subscription:
Free 2-day and discounted 1-day shipping
Free same-day shipping in select areas
Unlimited photo storage in the cloud
Amazon Prime Music streaming service
Prime Reading book-borrowing service
Netflix: You pay for the quality of content you want.
Netflix offers a few subscription options and pricing tiers. This allows customers to get only the features they need without paying for things they won't use. Here's a rundown of what you can expect from each option:
| | Standard with Ads | Standard | Premium |
| --- | --- | --- | --- |
| Price | $6.99 per month | $15.49 per month | $19.99 per month |
| HD Streaming | No | Yes | Yes |
| 4K Ultra HD Streaming | No | No | Yes |
| Number of Simultaneous Devices | 1 | 2 | 4 |
Netflix offers a one-month free trial on any of its tiers, so new customers can test-drive the service and see if it's something they want to shell out cash for every month. And since there's no contract or long-term commitment with Netflix, cancellation is a breeze. You can log in to cancel your subscription any time you want.
Amazon Prime: There's plenty of family-oriented content.
Amazon has a wide selection of content, including an ever-expanding collection of original shows. While it doesn't boast quite the same amount as Netflix, it's growing. The selection also tends to rotate less often, which could be a big deal for some long-term users.
However, Amazon does beat out Netflix in children's programming. Because of its licensing deals with Viacom (the company that owns Comedy Central and Nickelodeon), Amazon has a wide selection of comedies and kid shows. Netflix has made strides with recent original releases like Llama Llama, but Amazon Prime still has the lead. So, if you're looking for a streaming service that'll suit the whole family, Amazon Prime just might be it.
The Best TV Shows and Movies on Amazon Right Now
A selection of top titles, trending shows, and classic movies currently on Amazon Prime.
The Tick
Roseanne
The Marvelous Mrs. Maisel
Knives Out
The Farewell
Homecoming
Daniel Tiger's Neighborhood
Dora the Explorer
Monk
Psych
Netflix: There's an unbeatable selection of popular content.
Netflix generally offers the best content selection of any streaming provider, with more movies, TV shows, and original content than any other. Its original content is among the best of any streaming provider (but more on that later).
The biggest issue with Netflix's selection is that non-original content tends to rotate out fairly frequently. While new shows are added often, it can be frustrating to have a favorite show removed from the lineup when you're in the middle of watching it—it happened to us recently with It's Always Sunny in Philadelphia.
The Best TV Shows and Movies on Netflix Right Now

A selection of top titles, trending shows, and classic movies currently on Netflix.
The Old Guard 
13th
The Office
Stranger Things
Unbreakable Kimmy Schmidt
Better Call Saul
Spider-Man: Into the Spiderverse
The Good Place
Snowpiercer
Our Planet
Amazon Originals: You might discover some up-and-coming favorites.
Amazon has greatly expanded its original content lately, and several shows have become both fan and critic favorites.
The Marvelous Mrs. Maisel
This comedy-drama premiered in November 2017 and follows a housewife from New York City with a talent for stand-up comedy. It's set in the 1950s, which brings an interesting dynamic to her untypical career pursuit. The series has received excellent reviews from both fans and critics.
The Grand Tour
This show stars Jeremy Clarkson, Richard Hammond, and James May of the British car show Top Gear. The trio travel the world and present the show to live audiences on a "Grand Tour," discussing automobiles.
Other popular Amazon Prime Originals:
Netflix Originals: Netflix is hard to beat when it comes to original content.
Netflix was one of the first streaming providers to produce its own original content, and it remains one of the best choices for great shows you won't find anywhere else.
Stranger Things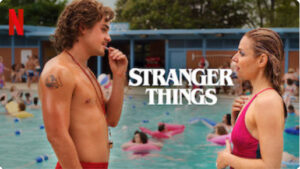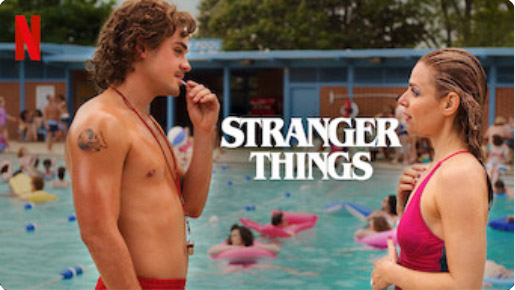 Set in a small town in Indiana during the 1980s, Stranger Things follows the story of a young boy's disappearance. This supernatural horror/drama has earned outstanding critic ratings and has quickly become a fan favorite.
Unbreakable Kimmy Schmidt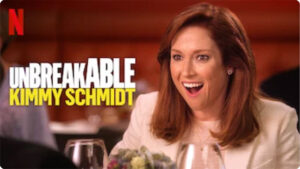 Following the life of former cult member Kimmy Schmidt, this Netflix original comedy has been nominated for numerous Primetime Emmy awards.
Other popular Netflix Originals:
Amazon Prime: You don't have to pay extra for high-quality video.
Amazon Prime offers both 1080p Full HD and 4K Ultra HD resolutions for streaming, as well as HDR video support. Unlike Netflix, both 1080p and 4K are included in the same package price. In other words, you don't have to pay extra for 4K video, which is great. Considering how popular 4K is becoming, we predict it will likely become an expected standard in all plans.
In terms of audio quality, Amazon offers Dolby Digital Plus 5.1 surround sound, which outputs sound to five channels: left, right, center, left surround, and right surround. This is a standard surround-sound protocol, but it's still nice to see here.
What devices does Amazon Prime Video work with?
Amazon Prime works with most streaming players, like Apple TV, Roku, and Amazon Fire TV, as well as most web browsers. There are also apps available for Android and iOS, so you can stream on the go.
According to Amazon, Prime Video works on these devices:
Smart TVs
Blu-ray players
Set-top boxes (Roku, Google TV, TiVo, NVIDIA SHIELD)
Amazon Fire TVs
Fire TV Sticks
Game consoles (PlayStation, Xbox, Wii)
Android devices (Prime Video app for Android phones and tablets)
iOS devices (Prime Video app for iPhone, iPad, and iPod Touch)
Amazon Fire phones
Amazon Fire tablets
Netflix: High-quality streaming comes at a price.
Netflix offers 1080p and 4K Ultra HD video quality, but there's a catch—you have to pay for it. Netflix's various service tiers are primarily differentiated by two things: how many devices you can watch Netflix on at once (called simultaneous streams) and what maximum resolution you can stream in.
Standard with Ads: $6.99 per month (standard definition only)
Standard: $15.49 per month (up to 1080p Full HD)
Premium: $19.99 per month (up to 4K Ultra HD)
When it comes to audio, Netflix slightly one-ups Amazon Prime Video by offering up to Dolby 7.1 surround sound on select content. Dolby 7.1 takes 5.1 surround sound and adds two additional side speakers to give your audio greater dimension.
What devices does Netflix work with?
Netflix has been around a while, and it works on pretty much any smart device you can think of at this point. The company provides an extremely thorough page detailing all the devices you can stream on if you want to check it out, but rest assured that if you have a device and want to watch Netflix on it, there's a really good chance you can.
5. Features and User Interface
Amazon Prime: It features easy-to-use categories with side-scrolling and robust parental controls.
Amazon Prime Video features a familiar interface with side-scrolling categories for content. You can dive deeper into a genre or search for specific titles if you already know what you want. The service will also make recommendations based on your viewing history.
Prime Video lets you select titles for offline viewing so you can watch without an internet connection. And, in keeping with its family-oriented theme, Amazon features robust parental controls to limit what your kids can watch.
If you need subtitles, Prime Video offers several language choices:
English
French
Italian
Spanish
German
Japanese
Portuguese
Netflix: You can create separate accounts for kids.
If it weren't for the branding, you might get Prime Video and Netflix mixed up—the user interfaces are almost identical. The Netflix home page features recommendations and genres, with side-scrolling thumbnails for various titles. The specifics of the interface vary slightly depending on which device you're streaming on, but they all follow a similar theme.
Netflix also allows offline viewing of select titles and provides strong parental controls, including the ability to set up a separate kid profile that shows only age-appropriate content.
Netflix also offers an impressive seventeen languages for viewing and subtitles, though not every title is available in every language. Here are some included options:
English
French
Spanish
Italian
Korean
Chinese
Arabic
German
Japanese
Our recommendation is to get both if you can. Every streamer should have a Netflix subscription—the original content is too good to pass up—and Amazon Prime comes with so many additional benefits that it's a no-brainer for modern life. Plus, Amazon's up-and-coming original content is excellent and promising for the future.
Subscribing to both services gets you each one's unique benefits without settling, and if you add their monthly subscriptions to a fast internet package, you're still likely to come in under the cost of a cable subscription. When you consider that you'd also miss out on a tremendous amount of original content and past episodes of popular shows with just a cable subscription, cable doesn't look so great.
Ready to get started? Both services offer free trials, so you can experience what it would be like to cut the cord without any of the commitment.
If you need a faster internet connection for smoother streaming with less buffering, check out what internet packages are available in your area.
Author - Dave Schafer
Dave has written professionally for tech companies and consumer technology sites for nearly five years, with a special focus on TV and internet. He uses his industry expertise to help readers at HighSpeedInternet.com get the most out of their services. No matter the project, he prefers his coffee black (the stronger, the better).