CES 2019 Update: Get Ready—Razer Already Updated Its Blade 15 Laptop With the Nvidia RTX 2080 GPU
Jan 16, 2019 | Share

Equipment Guides, Gaming
It's been just a few months since Nvidia announced the new line of GeForce RTX 20 series graphics cards, but Razer is already working on getting them into the hands of gamers.
A Razer Blade 15 fully stocked with an RTX 2080 GPU was on display at CES 2019 in Las Vegas, Nevada. Called the "Advanced Model," this Blade 15, complete with RTX 2080, serves up wonderfully vibrant graphics thanks to Nvidia's next-gen GPU and a 15.6-inch, full HD display with a 144 Hz refresh rate. (We featured the base model Blade 15 in our list of best gaming laptops.)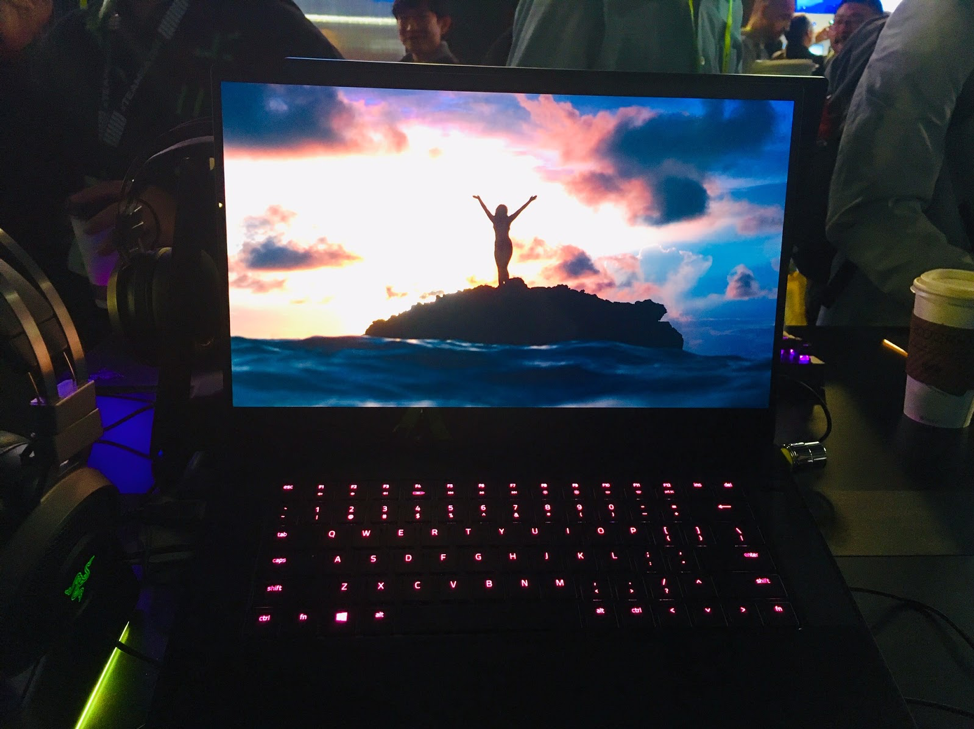 But what most excites me about the RTX 20 series is ray tracing. Ray tracing renders lifelike lighting effects in your games, which means you'll get realistic, dramatic highlights and shadows while you play. Yes, please.
Thanks to a custom-built vapor chamber cooling system, the Razer Blade 15 should keep internal temperatures at optimal levels. But we wouldn't be surprised if this beast runs a bit too hot to sit in your lap once it gets going.
The Blade 15 Advanced Model also comes with an Intel Core i7 6-core processor and 16 GB of RAM to keep this well-oiled machine crunching data. You can also upgrade to a 512 GB SSD with the advanced model, which is quite roomy. (Unless you download the entire Steam library, but then you've got other problems.)
All this somehow fits into the Razer Blade 15's slim 0.70-inch thin frame. And Razer doesn't skimp on construction: that frame features a fully aluminum unibody, making "safe travels" a reality for your gaming rig.
The bad news? The Blade 15 featuring the RTX 2080 isn't on sale yet. A Razer rep told me it's expected to hit digital shelves in the first half of 2019. Meanwhile, you can hop on over to the Razer site and sign up to be notified when it becomes available.
Author - Catherine McNally
Catherine has a degree in journalism and an MBA, and has spent the last 10+ years writing everything from Okinawa travel columns to internet guides and reviews. She's a lead writer on internet and technology for Reviews.org and believes the internet is a necessity, not a luxury, that everyone should have access to. You can also find her on Twitter: @CMReviewsIt.