We'll Pay You $1,000 to Play Animal Crossing
Aug 26, 2020 | Share

Industry Exclusive/Entertainment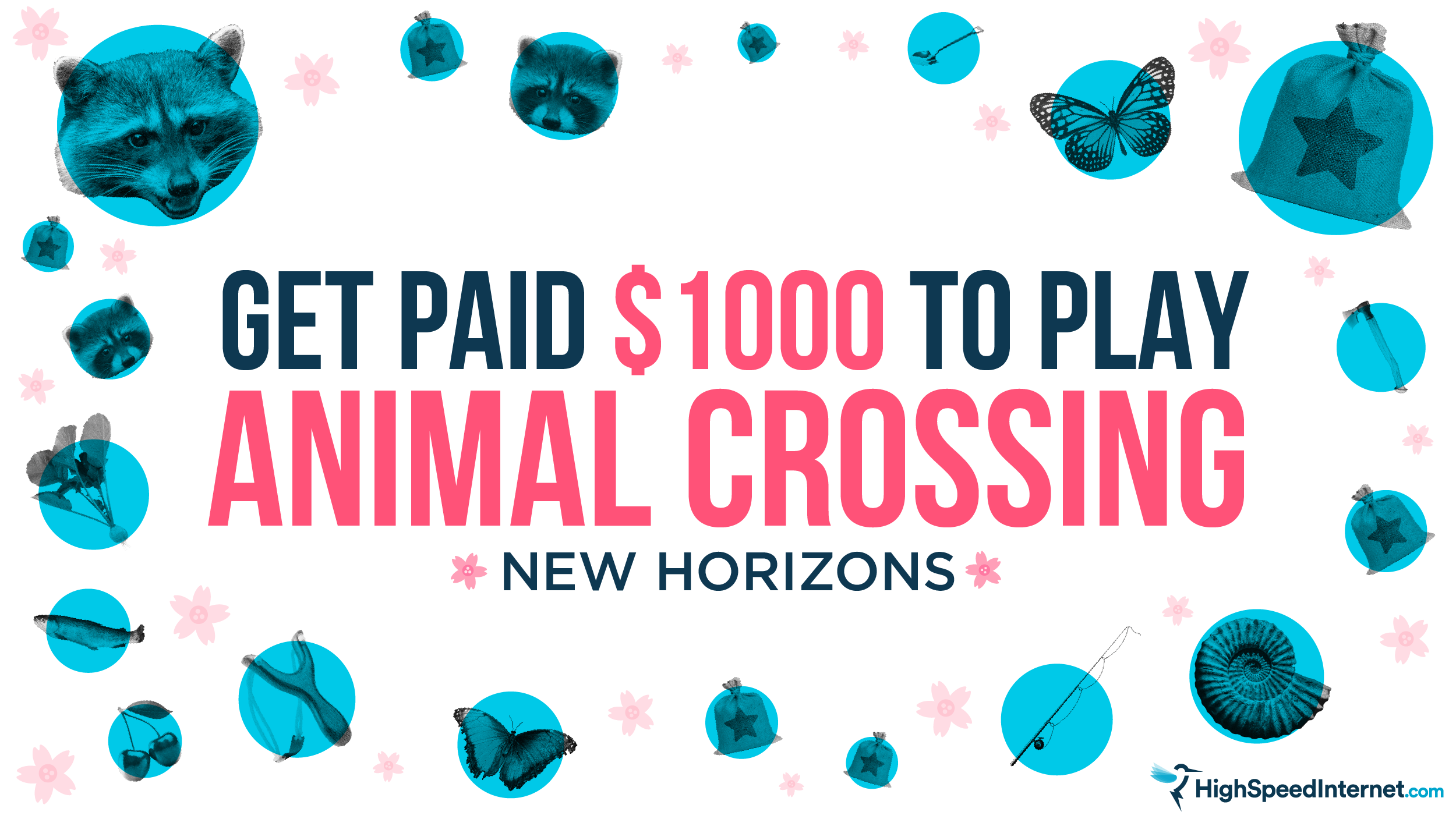 Update: Congrats to Rosie (no, not the cat)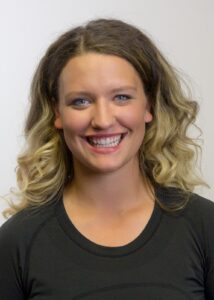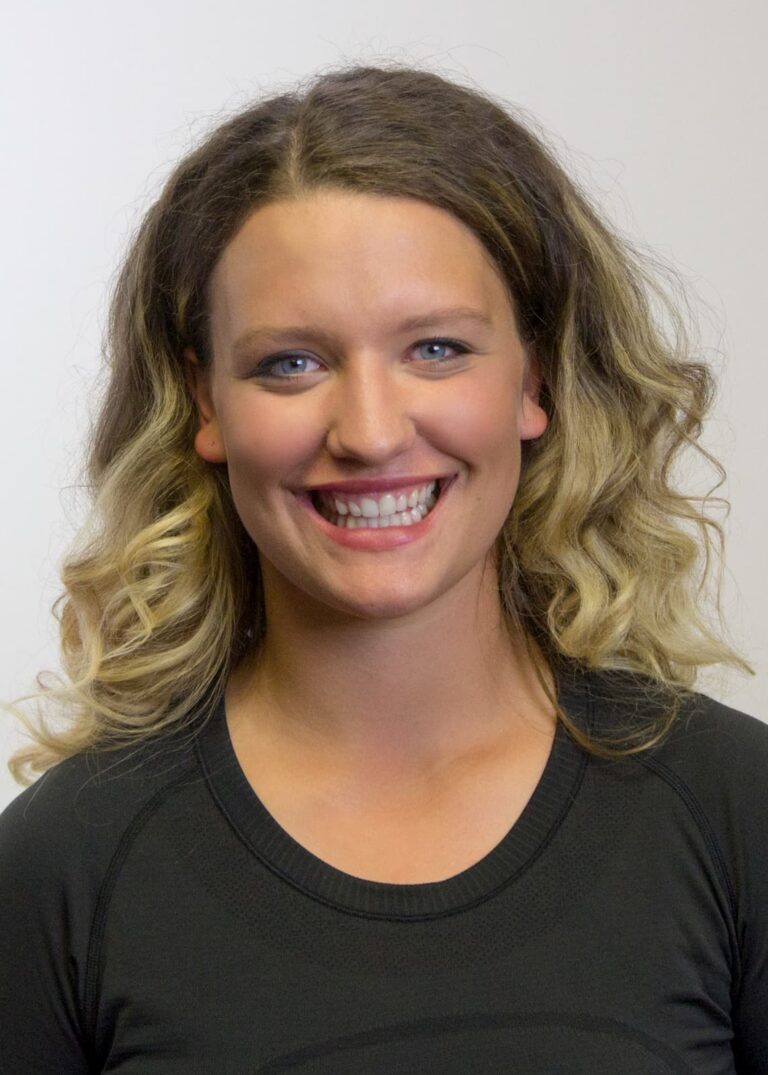 More than 31,000 industrious villagers applied to our Animal Crossing dream job. And the winner of our Deserted Island Getaway Package is Rosie Mancari! 
We're paying Rosie $1,000 to log 50 hours in Animal Crossing: New Horizons (ACNH). That won't convert to Bells to help her pay off her latest home expansion, but it should give her enough dedicated ACNH time to earn the funds, even if she catches only suckerfish and not sharks. 
Thank you to everyone who applied! Even if we can't pay all 31,000 of you, we hope you still take a wholesome break from the chaos of 2020 to dive, dream, or listen to a K.K. concert in your virtual island getaway.
Original post:
Are you stuck repaying endless debt to ol' Tom Nook? Tired of catching fish, digging up fossils, and shaking trees just to make ends meet? Are the fruits of your labor enough to pay off the mansion of your dreams?
Even if you've figured out how to grow your own money tree, we're sure you wouldn't mind getting paid $1,000 to play Animal Crossing: New Horizons available on Nintendo Switch—that is, if you can get your hands on the console.
Due to COVID-19's impact, Nintendo Switches were sold out for two months, leaving a lot of folks wondering when they could play the new Animal Crossing game. Despite this, the game still sold more than 13 million copies in its first six weeks and has reportedly passed over 10 million downloads.
With new swimming and diving updates coming this July, along with a constantly shifting environment, fans can find endless replay value with the game.
That's why we want to make the experience a little sweeter for one Animal Crossing fan, and hopefully it'll make the pandemic pass by just a little easier.
First things first: you must be a resident of the US, 18 years or older, and have a copy of Animal Crossing: New Horizons (and of course you'll need a device to play it on). It doesn't matter if you're new in town or a master gamer perfecting your private utopia—we're open to entries from all our gamer neighbors.
We'll choose a winner on August 6, 2020, at 11:59 p.m. (MDT).
The candidate must accept by August 16, 2020, at 11:59 p.m. (MDT).
The winner must log 50 hours of Animal Crossing: New Horizons by September 30, 2020, at 11:59 p.m. (MDT) to collect their $1,000 payment.
Getting paid $20 an hour to build your virtual dream village over the summer? Not bad.
Applications for this job have closed.
The promoter of the We'll Pay You to Play Animal Crossing Dream Job ("Dream Job") is HighSpeedInternet.com, a DBA of Clear Link Technologies, LLC ("HighSpeedInternet.com"), whose principal office is located at 5202 W. Douglas Corrigan Way, Salt Lake City, Utah 84116.
Employees of HighSpeedInternet.com or their family members or anyone else connected in any way with the Dream Job or helping to set up the Dream Job shall not be permitted to enter.
Persons must be at least 18 years old, or otherwise have reached the age of majority under the laws of the state where you reside, in order to participate.
Only residents of the United States are eligible to participate.
DREAM JOB VOID WHERE PROHIBITED.
There is NO ENTRY FEE AND NO PURCHASE NECESSARY TO APPLY FOR THIS DREAM JOB. Any purchase or consideration otherwise given by entrants will not improve one's chances of being selected for the Dream Job.
Route to entry for the Dream Job and details on how to enter are available at www.HighSpeedInternet.com. Individuals may apply by filling out the application form on HighSpeedInternet.com's website.
Closing date for entry will be August 6th, 2020 at 11:59 PM MDT. After this date, no further applications to the Dream Job will be permitted.
HighSpeedInternet.com shall select one (1) Recipient from the entire pool of eligible entries. Recipient(s) will be selected based on the quality of the application as judged by HighSpeedInternet.com employees.
The Recipient(s) will be notified by email and/or letter within 7 days at the closing date. If the Recipient(s) cannot be contacted, are not eligible, or do not claim the opportunity to participate in the Dream Job within 10 days of notification, HighSpeedInternet.com reserves the right to withdraw the offer from the Recipient(s) and pick a replacement Recipient(s).
Recipient(s) acknowledge that participation in the Dream Job will be as an independent contractor. No agency, partnership, joint venture, or employee-employer relationship is intended or created by acceptance of the Dream Job. Recipient(s) have no authority to bind HighSpeedInternet.com to contracts, make any agreement or representations on HighSpeedInternet.com's written consent. Recipient(s) shall not be eligible to participate in any vacation, group medical or life insurance, disability, profit sharing, or retirement benefits, or any other fringe benefits or benefit plans offered by HighSpeedInternet.com to its employees. HighSpeedInternet.com is not responsible for withholding or paying any income, payroll, Social Security, or other federal, state, or local taxes, making any insurance contributions, including unemployment or disability, or obtaining worker's compensation insurance on Recipient(s) behalf. Recipient(s) acknowledge that stipend is subject to all applicable taxes. Recipient(s) are solely responsible for all such taxes or contributions, including penalties and interest.
Dream Job consists of playing 50 hours of Animal Crossing: New Horizons on a Nintendo Switch or Nintendo Switch Lite. Recipient(s) must already have access to the game and a console to complete challenge requirements. HighSpeedInternet.com will notify the Recipient(s) how to complete the Challenge requirements.
This Dream Job is conducted by HighSpeedInternet.com and is in no way sponsored, endorsed, administered by, or associated with Nintendo, or any of the properties listed above or their affiliates.
Upon completion of the Dream Job, Recipient(s) will receive a one time payment of $1000.00 USD. Upon completion of Dream Job, funds shall be distributed no earlier than 30 days following Recipient notification.
Opportunity to participate in the Dream Job is not transferable.
The Recipient(s) agrees to the use of his/her/their name and image in any publicity material. Any personal data relating to the Recipient(s) or any other entrants will be used solely in accordance with current federal and state data protection legislation. For more information see the Privacy Policy at HighSpeedInternet.com.
Where legally required, the Recipient(s) name(s) will be available upon request 28 days after the closing date. To request the Recipient(s) names, please send the request in a stamped addressed envelope to the following address:HighSpeedInternet.com5202 W. Douglas Corrigan WaySalt Lake City, Utah 84116
HighSpeedInternet.com reserves the right to cancel or amend this Dream Job and these Terms and Conditions without notice.HighSpeedInternet.com's decision in respect of all matters to do with the
Dream Job will be final and no correspondence will be entered into.
The Dream Job and these Terms and Conditions will be governed by Utah law and any disputes will be subject to the exclusive jurisdiction of the courts of Utah.
By submitting an application for this Dream Job, applicants agree to be bound by these Terms and Conditions.
Author - Trevor Wheelwright
Trevor's written professionally for five years for editorial publications and retail/e-commerce sites. He lives in Salt Lake City and enjoys photography and making music in his spare time, or you can catch him on your local dance floor bustin' a move.
Editor - Cara Haynes
Cara Haynes has been editing and writing in the digital space for seven years, and she's edited all things internet for HighSpeedInternet.com for five years. She graduated with a BA in English and a minor in editing from Brigham Young University. When she's not editing, she makes tech accessible through her freelance writing for brands like Pluralsight. She believes no one should feel lost in internet land and that a good internet connection significantly extends your life span.