HBO GO vs. HBO NOW: Which One Should You Get?
Nov 5, 2019 | Share

Streaming Guides
If you're a TV fan—and especially if you're a His Dark Materials fan—there's a good chance you're interested in HBO. You used to need a cable or satellite TV subscription for premium channels like HBO, but these days there's more to this service than just clicking to the right channel.
HBO now offers not one, but two streaming options: HBO GO and HBO NOW. Each comes with different pricing and availability, but they both have the same great content. So, which one do you need?
What's the difference between HBO GO and HBO NOW?
The main difference between HBO GO and HBO NOW is how you get them. HBO NOW is an à la carte streaming option, and HBO GO is an on-the-go feature that comes with a cable subscription or Amazon Prime. The prices are a little different, too, but the content you'll get from each is exactly the same.
To get the nitty-gritty, here's an in-depth breakdown of where the two services overlap and where they differ.
How They're the Same
Content—Both HBO services offer the same premium content you crave, like Game of Thrones and Silicon Valley. In fact, there's no difference whatsoever in what content is available. Despite the different names, they're both the same HBO you know and love.
Pick up where you left off—Both services allow you to pick up your favorite shows right where you left off. You can watch HBO on your smart TV before you head to the airport and pick it back up on your iPad once you settle into your flight.
How They're Different
Availability—HBO GO requires an existing HBO subscription through either your cable provider, satellite TV provider, or Amazon Prime. HBO NOW is an à la carte service you can buy on its own.
Pricing—HBO NOW costs $14.99 per month, whether you subscribe through the app on your devices or purchase it as an add-on from another service like Hulu. HBO GO is technically free, but you need an HBO subscription from your cable provider to use it. HBO as a premium channel can cost anywhere from $10 to $18 per month, depending on your provider and the promotions available when you order.

HBO NOW: $14.99/mo.
HBO GO: Cable or Amazon Prime Subscription + $10–$18/mo.
HBO GO
$10–$18/mo.
With Cable or Amazon Prime Subscription
Content
While both services offer the same content, how you access that content is different. HBO NOW is a standalone service, while HBO GO content is available only to customers who subscribe to the regular ole HBO channel through their cable or satellite TV company.
The Best Shows and Movies on HBO
When it comes to original programming, HBO brings the biggest names in the biz. Here are some of the best shows and movies to watch on HBO right now: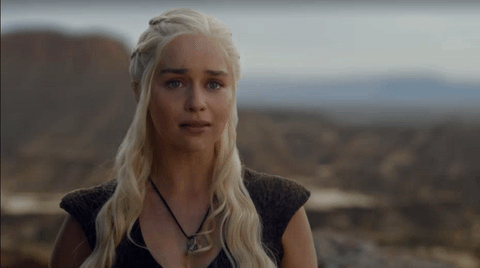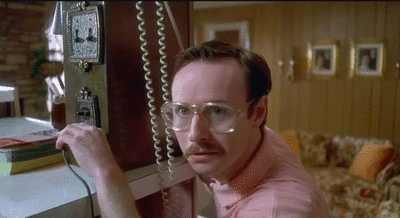 How to Get HBO
If you're ready to order HBO, the easiest way is to sign up through your cable or satellite TV provider. Nearly every provider offers the service as an add-on option, and many also include HBO or other premium channels in higher-tier packages. You should also keep an eye out for promotions—it's not uncommon to find deals like a year of HBO free when you sign up with a new provider.
Get HBO GO
Like we said, to get HBO GO you need to start with an HBO subscription from your cable or satellite TV provider. Here are some of the top providers that offer HBO:
Get HBO NOW
You don't need a cable subscription to sign up for HBO NOW because anyone can sign up on their computer or smartphone. Your free trial will last for seven days and you can cancel your service at anytime.
You can also get HBO NOW through other apps like Amazon Prime.
Amazon Prime
Amazon Prime comes with a ton of benefits, including access to HBO without needing a cable subscription. Some of those benefits include free two-day shipping, heavily discounted one-day shipping, access to exclusive deals, and access to Prime Video.
Getting HBO through Prime will run you the standard $14.99 per month. Both Prime and HBO have free trials available through the service, so you can test-drive the services before committing your hard-earned dollars. Incidentally, this is also one of the only ways to get an HBO GO free trial, other than a cable company deal.
Device Compatibility
Both services are available on nearly every popular platform, so no matter what devices you have, there's a way to stream HBO. You can watch HBO GO and HBO NOW on all these popular platforms:
iPhone and iPad
Android phones and tablets
With HBO GO and HBO NOW available on Roku, Apple TV, and your phone, there's never been a better time to be an HBO subscriber. Whether you want the streaming-only freedom of HBO NOW or the flexibility of HBO GO, there's a way for you to get your Game of Thrones on wherever you are.
FAQ about HBO GO and HBO NOW
Can I watch live HBO on HBO NOW?
Sort of. Technically, HBO NOW is on demand only. However, new episodes are available at the same time they air on live HBO, so you won't miss anything.
Is HBO on Hulu the same as HBO NOW?
Pretty much. Although it's not actually called HBO NOW, when you subscribe to HBO through Hulu, you also get access to HBO NOW. You can also use the HBO NOW app instead of the Hulu app if you prefer.
Can I download HBO NOW shows?
No. Unfortunately, HBO doesn't allow subscribers to download programming through HBO NOW. Fingers crossed this changes in the future.
Author - Dave Schafer
Dave has written professionally for tech companies and consumer technology sites for nearly five years, with a special focus on TV and internet. He uses his industry expertise to help readers at HighSpeedInternet.com get the most out of their services. No matter the project, he prefers his coffee black (the stronger, the better).